5 Scriptures to Study to Be a Better Spouse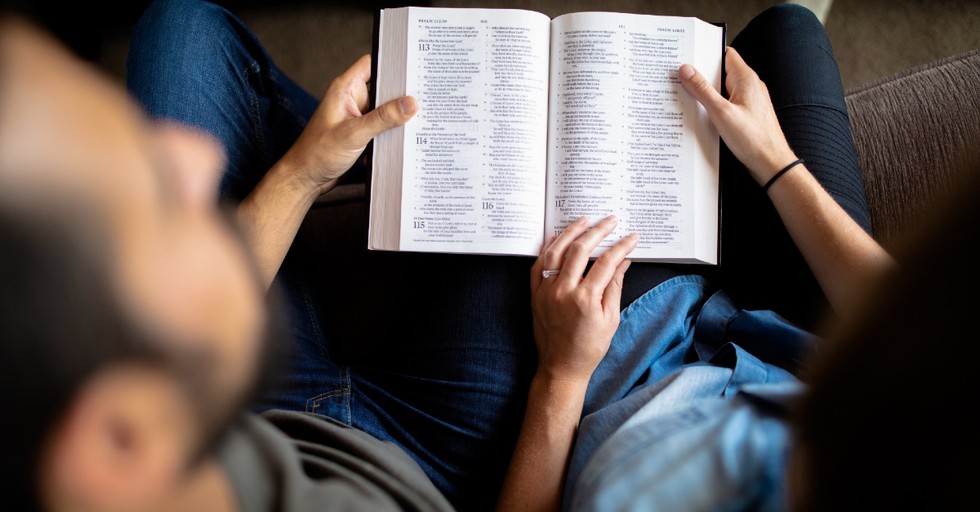 When it came to scripture passages to choose for our wedding, there were two passages that seemed to be the go-to choices: we could go broad with 1 Corinthians 13 and its exhortations to love in a humble, don't-keep-score, love-covers-all kind of way, or go deep with Ephesians 5 and its marriage-as-a-model-of-Christ-and-the-Church vision of service and submission.
Both passages are rich and true, and it wasn't until we'd been married a while that I realized exactly how much I needed the "love doesn't keep a record of wrong" detail spelled out: marriage will reveal the secret score-keeper in all of us.
The passages on husband-wife relationships in Ephesians and Colossians have similarly provided much instruction and challenge: the call for husbands and wives to model themselves on the leadership of Christ the servant seeking the flourishing of his bride, the Church will provide a lifetime of inspiration and instruction.
And yet marriage is often so much more "everyday" than that: we get frustrated about socks and schedules, we get offended and hurt, we need to figure out the dinner schedule and the budgets and how we will care for those entrusted to us: first small children, and much later our aging parents.
Does Scripture have more for us than a big picture vision? Is there practical advice from our ancient text for the nitty-gritty frustrations of modern married life?
Yes it does: Scripture has a rich treasure trove of practical wisdom on how we can be better spouses, and it is hiding in plain sight.
Photo Credit: ©Unsplash/Cassidy Rowell