Serving the Lord Next to Your Husband
Elizabeth George

Author

2005

21 May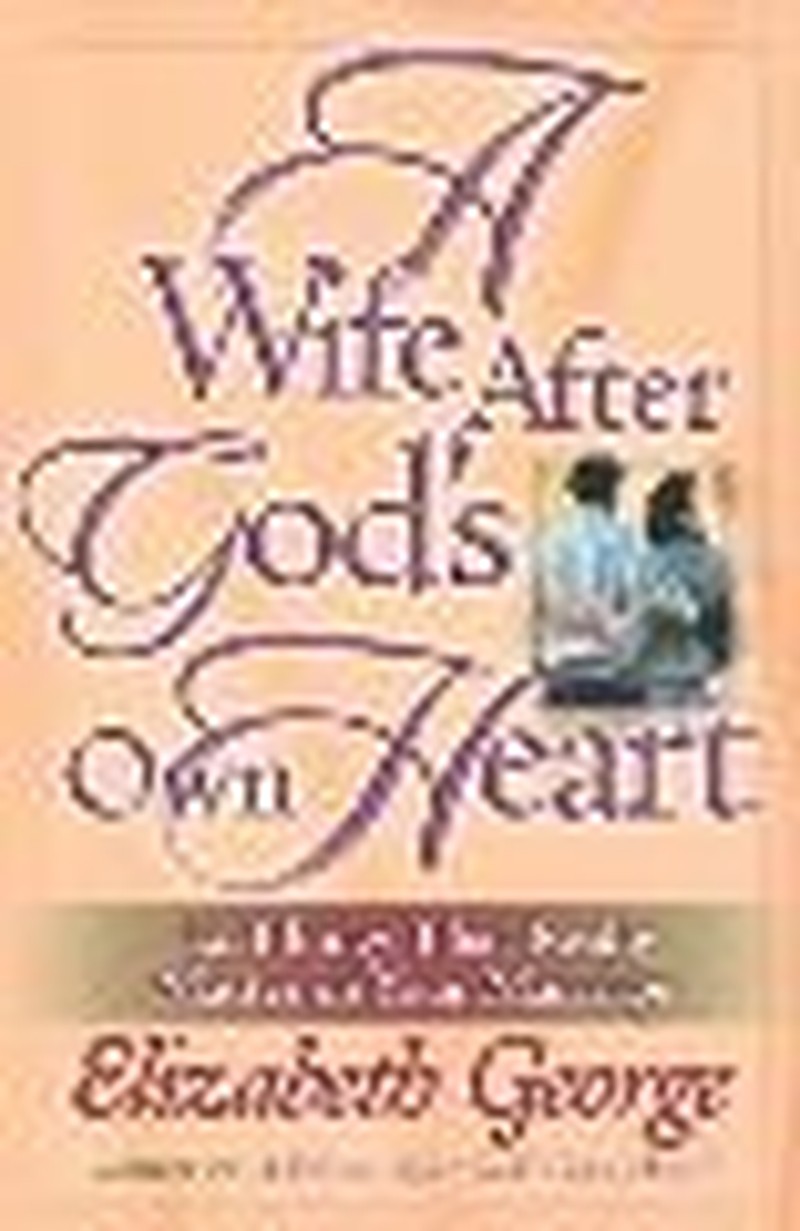 Whether you hand out the church bulletin every Sunday or take part in a large international ministry, all Christians are called to serve the Lord and His church in some capacity. Married life, however, brings with it some extra considerations and complications when discerning how and where to serve. In an excerpt of her book, A Wife After God's Own Heart, Elizabeth George gives wives advice on serving God as a couple.

How does a wife assist her husband in serving the Lord? And how does a wife serve the Lord if her husband is lagging behind? And how does a wife serve the Lord if her husband is not a Christian?

1. Serving those at home first -- for decades I've had a personal motto I use when it comes to my service to others and to my church: "Don't give away to others what you have not first given away at home." This saying reminds me of my God-given priorities every day. I am to serve my husband and children, to give my love to those at home first...and them move on to share with others -- not the other way around. I know how easy it is to get the order backward, and so do other women just like you and me. For instance...

Recently I talked to a woman who had resigned as the director of women's ministries at her church. Why? She said she withdrew from her position because her priorities were out of order. She told me that she found it much easier and more rewarding to minister to the women at church than to take care of the needs of her two preschoolers and her husband at home.

Another woman who served as a music and worship leader and soloist at one of my conferences left that conference deeply convicted of her wrong priorities. (In fact, she was on her way to a pay phone to call her husband and ask his forgiveness!). She told me afterward that when she said goodbye to her husband as she left home that morning to attend the "A Woman After God's Own Heart" seminar, she really meant the "goodbye." She had announced to him that she wouldn't be coming back -- ever. Beloved, she went home from that seminar a wife after God's own heart!

In both cases these women were giving away to others what they were definitely not giving away at home. But I say of these two women, Bravo! for recognizing their wrong priorities and Praise God! for wanting to do the right thing! As a wife, you are to serve your husband first before any and all others. What's important is not what those at church think of you, but what those at home think of you. What's important is not that those at church are taken care of, but what those at home are tended to. That's a wife's job, a wife's priority, and a wife's privilege!

Dear wife, when the people and the place at home are taken care of, loved, served, and fussed over, it is then that we go over to the church and take care of and tend to others. That's what a wife after God's own heart does.

2. Serve with your husband's blessing and support -- If and when you do desire to sign up for a ministry or volunteer to help in some way at the church, please -- oh please -- ask your husband first. Your relationship with your husband, your submission to his desires for your marriage and his leadership of the two of you as a couple, and your service to him is to be "as to the Lord" (Ephesians 5:22) and to be done "heartily, as to the Lord and not to men" (Colossians 3:23).

I personally make it a policy to never commit to anything or to take on any project without asking for Jim's input, thoughts, ideas, and approval. It's not because I'm afraid of my husband or see Jim as a parental figure. No, it's because I value the relationship and friendship we have as a couple more than I desire to do what I want to do. After all, if my time is involved in the ministry, that's Jim's time too. If money is involved, that's Jim's money too. If stress is involved (like the stress I incurred the first time I signed up to teach a women's Bible class), then that stress is bound to come Jim's way too.

It's like this. I want to serve the Lord, but I also want God's blessing on that service. And I believe that a mega-measure of God's blessing comes with my obedience to God's standards for me as a wife to honor my husband by giving preference to him (Romans 12:10), to esteem hum as better than myself (Philippians 2:3), and to, as much as depends on me, live peaceably with my husband (Romans 12:18). Therefore I ask for Jim's opinion and approval on all things, including ministry opportunities. I don't ever want to find myself in a position of functioning in ministry (of all things!) without my husband's backing. So I serve only with my husband's blessing and support. Then I can serve with a free heart. Why? Because I know Jim's on board -- and praying for me. Together we've released and designated some of my precious time and energy for ministry, which means it's a joint ministry. Sure, we evaluate afterward, but many times I make it through a ministry commitment only because I know in my heart that I have Jim's support.

And what's a wife to do if her husband say's no (and, believe me, Jim has said no many times!)? If you are that wife, I say you should thank God. Your husband is key to helping you keep your priorities straight because his input can sound the alarm when things are out of balance. His direction is a way God guides you. So when my Jim says no, I personally thank God for a husband who leads and who speaks up. And then I decline the ministry opportunity without a bitter bone in my body. Following God's will that I follow my husband's leadership keeps me -- and my service -- in the center of God's will. No in an area of service can be God's will and direction as much as a yes can be.

3. Serve however you can -- When Jim and I began going to church as a Christian couple, we didn't know anything about how to serve the Lord or about the Bible or about spiritual gifts. But with grateful hearts for our Savior, we knew we wanted to do something. So we did any and everything we could do! We washed dishes after socials. We set up chairs, took down chairs, stacked chairs, moved chairs for meetings. We put hymnals in the pews and vacuumed the sanctuary. We washed pots and pans during conferences. We greeted people coming to church services. We hosted a Bible study in our home. We drove senior citizens to church. We worked concession stands for the children's fair. We painted. We gardened. We helped complete the office ceilings during the remodeling of our church. On and on the list of our multi-faceted serving ministry went. We didn't need to have any special skills to do these wonderful ministries. We only needed to show up with a heart to serve.

Later, as we grew in our knowledge of God's Word, our ministries evolved. We took a counselor training course and began ministering in the prayer room after church services. We took an evangelistic outreach class and joined the visitation ministry. We took a Sunday school teacher training course and began assisting in children's classes. We took a discipleship training class and began ministering to others one on one. We took several Bible courses and began sharing in small group settings. And during all of the ministries and the taking of the classes and the growing spiritually steps, we used our home. Anyone and everyone was welcome there, whether local or from across the world!

But what if your husband doesn't want you to serve in these ways? Consider what you can do in your situation. I can't tell you how many women I know who bake cookies for ministry...from home. Who fix meals for others...from home, who make phone calls to organize some ministry or check up on those who are home-bound...from home, who write letters and notes of encouragement...from home, who type lists of church information...from home, and who, of course, pray for others at church and around the world...from home. The ways to help and minister from home are unlimited -- if you have a heart for serving the Lord!

All of this to say, my reading friend after God's own heart, serve however you can!
Three things the Master asks of us,
And we who serve Him here below
And long to see His kingdom come
May pray or give or go.

He needs them all -- the open hand,
The willing feet, the praying heart,
To work together and to weave
A threefold cord that shall not part.5

Taken from A Wife After God's Own Heart by Elizabeth George; Copyright 2004 by Elizabeth George; Published by Harvest House Publishers, Eugene, OR; Used by Permission.

Elizabeth George is a bestselling author and speaker whose passion is to teach the Bible in a way that changes women's lives. For information about Elizabeth's books or speaking ministry, to sign up for her mailings, or to share how God has used this book in your life, please write to Elizabeth at:
Jim and Elizabeth George Ministries
P.O. Box 2879
Belfair, WA 98528
Toll-free fax/phone: 1-800-542-4611
www.elizabethgeorge.com