Sex before Marriage: What to Do When You Can't Shake the Guilt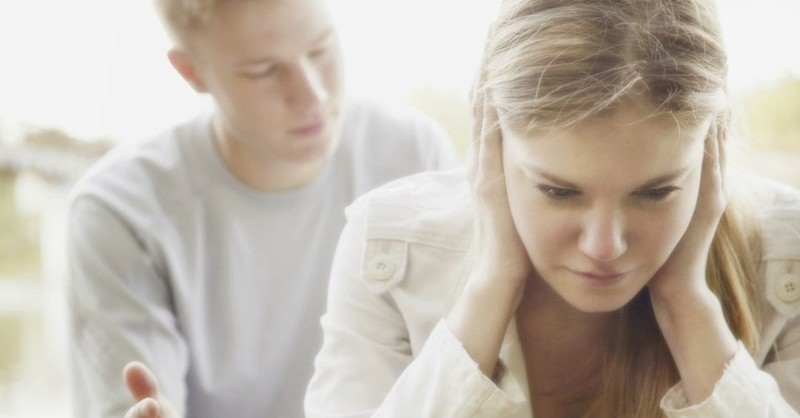 Did you have sex before marriage with your husband-to-be––or with someone else?
It has been estimated that 40 percent of professing Christians engaged in sex before marriage––even though they knew it was in disobedience to God's command. With this statistic in mind, it would be naive of me to assume that the majority of Christian women waited to have sex until after their wedding.
While our culture makes light of sexual encounters outside of marriage, the Bible is very clear that God's perfect plan for sex is found in the security of the marriage covenant. 
Conviction vs. Guilt: What's the difference?
If you have a relationship with Jesus, the Spirit of the Most High God lives in your heart–isn't that amazing? Jesus "tabernacles" with you (see Revelation 21:3). God grants us His Spirit to transform our hearts, causing what was once dead to become alive unto Christ. When you are truly redeemed God will guide you with His Spirit to help you walk the path of obedience to His will for your life.
Just as a good father guides his children toward obedience for their own good, so through conviction our Heavenly Father––because of His great love for us––protects us from Satan's schemes to destroy our lives through sinful choices. Therefore, to feel conviction is a good thing because: God's kindness is meant to lead you to repentance (Romans 2:4).
Guilt on the other hand is that ugly finger the enemy points into your face and whispers lies like:
Your ugly past makes you less than acceptable to serve the Lord.
If people knew about your sinful past they would reject you.
You are the only one who made such terrible choices in your past.
Please understand I am not talking about sexual abuse. If you are wrestling with guilt over how someone took advantage of you sexually, you have no reason to feel guilt or shame. If a person violated you, they are the one who has sinned––not you. I was molested as a six-year-old, so I understand the thoughts that can creep into our minds. But I also know there is victory over those thoughts––with the help of biblical counselors. If this is your story, please seek a professional counselor.
If you are a Believer, and you wrestle with past guilt over sexual immorality, you'll be happy to know the Bible plainly teaches that Jesus is ready and willing to forgive those who have not been obedient to God's plan for sexual intimacy. 
For example, in John 8:7 we have all heard the story of how Jesus came to the defense of the adulterous woman when He challenged her accusers saying: "He that is without sin among you, let him first cast a stone at her."
Sexual sin is no worse than any other sin that we commit. It is however a sin against our own bodies (1 Corinthians 6:18), and the enemy uses it to haunt us with shame––if we do not look to the One who can cleanse us completely. 
If you're carrying baggage of guilt from sexual experiences before marriage, it is time to clear your heart––and mind, and be set free from the shame.
Christian women often get stuck thinking about how they sinned sexually before marriage. I find it interesting how Satan seduces a woman to sin in this area of sexual impurity, then turns his wicked finger on her and tells her how shameful she is for doing so.*
The next time you hear those cruel whispers from the enemy remember "you are wrestling not against flesh and blood but… against spiritual wickedness" (see Ephesians 6:12). Jesus washed your sins away, and Jesus is the one who can give you victory over those destructive thoughts. How, you ask? In Zechariah 4:6 God answers: Not by might, nor by power, but by my spirit, saith the LORD of hosts.
By God's strength, through prayer, and by the power of the Word of God you can be set free from Satan's lies. 
Author's Note: If you do not have a personal relationship with Jesus, this article is not to manipulate you to stop having sex outside of marriage. Merely stopping a behavior is not the way to break free from guilt. Because the only way to find genuine relief from all sin and shame is to know the One who came and shed His precious blood to wash away all of your sins––and mine. In John 8:36, Jesus said: If the Son sets you free, you will be free indeed.
If you would like to know more about what it means to be set free through a relationship with Christ, please contact me through NoRegretsWoman.com and I will send you the article: HOW TO HAVE A PERSONAL RELATIONSHIP WITH JESUS.
To find a biblical counselor in your area visit: Association of Certified Biblical Counselors
*Taken from Rhonda Stoppe's book: A Christian Woman's Guide to Great Sex in Marriage
**Rhonda Stoppe offers insights from a biblical perspective to help women build a NO REGRETS LIFE. She is not a licensed therapist. For professional help, please seek a biblical counselor–search: ACBC. 
Rhonda Stoppe is a pastor's wife, speaker, and author. As the NO REGRETS WOMAN, Rhonda has more than 20 years experience of helping women live life with no regrets. Through humor, and honest communication, she helps women build NO REGRETS LIVES by applying sound teaching from Scripture. Rhonda appears on radio programs, speaks at women's events, MOPs, and homeschool conventions throughout the nation. Rhonda Stoppe's book Moms Raising Sons to be Men is mentoring thousands of moms to guide sons toward a no-regrets life. Her new book If My Husband Would Change, I'd Be Happy: And Other Myths Wives Believe is helping countless women build no-regrets marriages. 
Publication date: August 22, 2016