Taking On the Mind of Your Spouse
Dr. David B. Hawkins

Director, Marriage Recovery Center

2009

1 Sep
I had been obsessing over the turn-of-the-century house, complete with an expansive covered porch, ever since the realtor showed it to us over a week ago. Perched on a gently sloping hillside overlooking Pleasant Harbor, I could easily sense how this bay got its name.
I imagined myself sitting in my rocking chair, watching my sailboat rock softly, tied to the buoy in front of the house. Overtaken with desire to be on the water, I row my lapstrake dinghy out to greet her in the early morning sunlight. Sailing out of the harbor, I glance over my shoulder at our new home.
Yes, this house had to be mine.
The house had a den, three bedrooms, an incredible view and rights to a sandy beach. There was more than enough charm per square inch to coax another dozen books out of me.
My reverie was suddenly broken as I considered my wife Christie, and her reaction to my newest obsession.
I heard her many, many negative comments.
"It's too large, I don't want this one," she began. "We don't need that much house. I want something smaller. I don't want a large mortgage. We've already discussed this and agreed not to spend more than we can afford. I'm tired of working to pay the bank."
"But feel the charm of the place," I said. "Can't you see yourself living here?"
"No," she said emphatically. "It's too large. I want something that envelops me, not that I have to spend an entire day cleaning."
But, I really wanted this house. I could feel myself dropping the anchor of my desires right smack dab in the middle of that plot with its tall firs and sensuous clematis. The thirty-year old Japanese Maple was said to be worth a small fortune. Surely Christie could see the value in that, if nothing else.
I garnered my courage and asked to talk to her. I think she sensed what was coming.
"It's too big," she said before I began my Prologue.
"You don't even know what I'm going to say," I protested.
"David," she said confidently. "You're not hard to read."
This was not starting well, and I knew I had my work cut out for me. How could I convince her to give this house a second chance?
"I'd like you to consider the house on Pleasant Harbor," I said in my slightly whiney voice.
"I've already told you my feelings, David," she said firmly. "I don't want a house that big. It's just too big for me."
Ignoring her feelings, I pressed on, slightly more perturbed.
"But, it's just right for me. I love that place."
Undaunted, she reiterated her feelings.
"But, it's too big for me! Do you want me just to cave in and say 'okay?' I can do that, but then I'll be unhappy."
That stopped me. I didn't want her to be unhappy, but I did want her to give in to me. I wanted that house. I tried one more time.
"You don't think you could settle in with the house?"
"No, I don't."
Myriad feelings surged through me—anger, disappointment, frustration, sadness, even doubt. Should I continue to push, or pay closer attention to her wisdom?
We had been at this place before on other issues. One's position, firmly planted, meeting the other's position, equally strong. One's will meeting the other's will. Determination meeting determination. Anger meeting anger. It always ended poorly, with bruised feelings and a tense stalemate. On the few occasions when I 'won,' I felt horrible. Maneuvering a mate into submission is a hollow victory. Caving in to another leads inevitably to resentment.
Having learned a thing or two from incredible failure, I decided to take a different tack—I listened.
"Tell me again," I said empathically, "why you don't want this house."
"David," she said softly, "The house is lovely, but it's too big for me. I need to feel a house embracing me. I need to feel a personal connection to it. I need to feel like it is just the right size, and this house doesn't feel right. Can you understand that?"
"Not exactly," I said honestly. "But I'm listening and trying to understand you. I'll stop pushing to get my way."
Placing her hand on my arm, Christie pulled herself close to me.
"We'll find another house, David that excites both of us. We'll find a house that has every bit of charm this one has, where you can watch your sailboat from the living room window, I promise. And it will wrap its arms around me so I can make it a home and not just a house. Can you be patient until God reveals it to us?"
"Well," I answered smiling, "when you put it that way, how can I not?"
I let out a deep sigh, feeling a twinge of sadness as I let go of the house that felt so 'right' to me. As the days went by, my sadness disappeared and I began to feel the trust and sweetness of knowing God would not let us down, and that Christie and I were a team. I began to spend more time thinking about her needs and the importance of being a husband who cared about her needs more than my own.
We still haven't found the 'right' house, but we continue talking about what we both need, and how we're going to keep looking until we are both satisfied. I enjoy thinking about what she needs in a house, asking her questions and empathizing with her needs. I feel closer to her than ever before, and certainly closer than I'd feel if I had pushed for the house of my dreams instead of our dreams. And for now we're enjoying the search.
How are you with holding your dreams lightly in your hands? Undoubtedly, like me you've pushed and maneuvered to get your way, only to find the results less satisfying than you anticipated. Remember, victory over another is hollow, while taking on the mind of your mate leads to cooperation and communion with each other.
September 1, 2009
---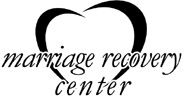 Dr. Hawkins is the director of the Marriage Recover Center where he counsels couples in distress. He is the author of over 30 books, including When Pleasing Others Is Hurting You, Love Lost: Living Beyond a Broken Marriage, and Saying It So He'll Listen. His newest books are titled The Relationship Doctor's Prescription for Healing a Hurting Relationship and The Relationship Doctor's Prescription for Living Beyond Guilt. Dr. Hawkins grew up in the beautiful Pacific Northwest and lives with his wife on the South Puget Sound where he enjoys sailing, biking, and skiing. He has active practices in two Washington cities.