The Angry Marriage
Barry R. Leventhal, Ph.D

Two Becoming One

2006

3 Jun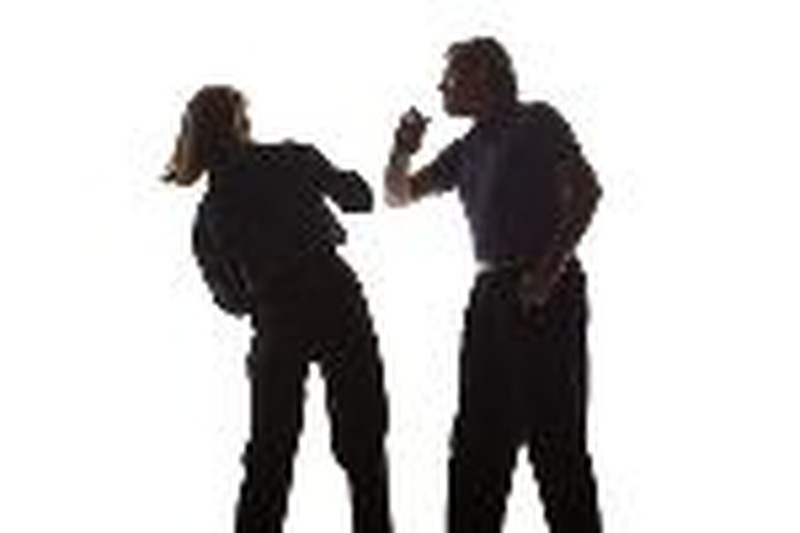 There are a lot of angry marriages today. But is this really so surprising? We live in one of the angriest times in the history of our culture. In fact, we are so angry that we have created a whole vocabulary of anger. Words like "anger management" and "road rage" have captured the ethos of our day. And of course, along with the new vocabulary has come a whole new range of escape clauses, clever euphemisms designed to dodge personal responsibility for our outbursts of anger. So now we have, "I don't know what happened, I just kind of lost it." Or, "I just flew off the handle." Or we hear, "Before I knew what I was doing, I just went over the edge." Another one we hear is, "But it wasn't my fault. She provoked me." This kind of thinking forces us to ask some pertinent questions: Why are so many people angry today? And, in particular, why is there so much rage, submerged or expressed, in so many Christian marriages? And, more important, what can we do about it?
First, we must recognize the difference between destructive anger and constructive anger, for there is a real difference.
Destructive Anger
Of course, for most of us, the only kind of anger we actually know and express is a sinful kind of anger, a destructive anger. And the Word of God clearly condemns these kinds of angry attitudes, words, and actions. For example:
If you have played the fool and exalted yourself, or it you have planned evil, clap your hand over your mouth! For as churning the milk produces butter, and as twisting the nose produces blood, so stirring up anger produces strife (Prov. 30:32-33).
Do not be quickly provoked in your spirit, for anger resides in the lap of fools (Eccles. 7:9).
Get rid of all bitterness, rage and anger, brawling and slander, along with every kind form of malice. Be kind and compassionate to one another, forgiving each other, just as in Christ God forgave you (Eph. 4:31-32).
So, it is obvious that certain kinds of anger are wrong and sinful as well as destructive to both those catching the fallout and the one who is actually expressing it.
Constructive Anger
But, on the other hand, many of us fail to recognize that there is such a thing as a good kind of anger, a constructive anger. If this were not so then God would be in sin. For the Bible clearly describes God as being angry at times, truly and righteously expressing anger. For example, at times God the Father expresses His righteous anger at specific sinful persons and things. A couple of examples are:
Come near, you nations, and listen; pay attention, you people! Let the earth hear, and all that is in it, the world, and all that comes out of it! The LORD is angry with all nations; His wrath is upon all their armies. He will totally destroy them, He will give them over to slaughter (Isa. 34:1-2).
So, as the Holy Spirit says: "Today, if you hear His voice, do not harden your hearts as you did in the rebellion, during the time of testing in the desert, where your fathers tested and tried Me and for forty years saw what I did. This is why I was angry with that generation, and I said, 'Their hearts are always going astray, and they have not known My ways.' So I declared on oath in My anger, 'They shall never enter My rest'" (Heb. 3:7-11; Ps. 95:7-11).
God the Son also expresses His righteous anger at certain sinful situations. Again, a couple of examples are:
[Jesus] looked around at [the religious leaders] in anger and, [was] deeply distressed at their stubborn hearts (Mark 3:5).
They called to the mountains and the rocks, "Fall on us and hide us from the face of Him who sits on the throne and from the wrath of the Lamb! For the great day of their wrath has come, and who can stand?" (Rev. 6:16-17).
So then, if God expresses His righteous and holy anger in no uncertain terms, it must be obvious that a good kind of anger does exist. Not only does God righteously express His anger, but, at times, He actually commands His people to be angry as well. For example:
Be angry, and yet do not sin; do not let the sun go down on your anger, and do not give the devil an opportunity (Eph. 4:26-27; cf. Ps. 4:4).
Distinguishing Destructive and Constructive Anger
The obvious question then is how can we really determine if we are expressing a bad kind of anger (i.e., destructive) or a good kind of anger (i.e., constructive)? Well, according to Ephesians 4:26-27 cited above, there are at least three ways to make sure that our anger is expressed in a way that not only pleases God but also is constructive in nature:
1. Is my anger out of control? If I can't reign it in ("Be angry and do not sin"), then it is the wrong kind of anger and will undoubtedly hurt my spouse. Only when my life and my marriage are under the control of the Holy Spirit will His fruit be nurtured in our lives (Eph. 5:18-33; Gal. 5:16-26).
2. Is my anger time bound or does it run on for days and even years, even if it is merely smoldering under the surface ("Do not let the sun go down on your anger")? Smoldering anger will eventually flare up and explode! Keeping short accounts with God and our mates will extinguish smoldering anger.
3. Does my anger lead to spiritual warfare or any kind of major conflict with my mate ("And do not give the devil a opportunity")? "Finally, be strong in the Lord and in the strength of His might. Put on the full armor of God, so that you will be able to stand firm against the schemes of the devil. For our struggle is not against flesh and blood, but against the rulers, against the powers, against the world forces of this darkness, against the spiritual forces of wickedness in the heavenly realms" (Eph. 6:10-12). In addition, constructive anger focuses on the problems, not the persons.
Your Own Marital Issues
In light of God's desire and ability to control the anger issues in your marriage, prayerfully consider the following questions:
1. When was the last time that an angry explosion erupted in your marriage? What caused it? How long had it been smoldering under the surface?
2. How did you handle the last angry explosion in your marriage? Your own way (e.g., expression, suppression, denial, etc.) or God's way (e.g., prayer, repentance, confession, restoration, forgiveness, reconciliation, counseling, etc.)? And remember, all forms of violent anger (physical abuse) should be reported as soon as possible to the appropriate authorities, such as church leaders, parents, counselors, teachers, lawyers, law enforcement officers, etc.
3. The next time a potential angry explosion is about to erupt in your marriage, what are you going to do about it?


© 2004 Christian Family Life


FREE - Would you like encouragement for your marriage?        Click here to receive a weekly email devotional from Two Becoming One with principles and scriptures that will strengthen your marriage.

Two Becoming One publications and small group resources help couples understand God's purposes, principles and provisions for marriage.  Many key concepts in Two Becoming One are taught in the popular FamilyLife Ministry marriage seminars.




Enjoy this article?  Then find out more!  Enrich your marriage in 8 weeks with Two Becoming One.  Click here to see what leaders say about this marriage changing resource, discover our NEW Leader Kit, and learn about the FREE "Pastors Checklist" offer.