The Joys of a Biblical Marriage
John Barnett

Discover the Book

2008

23 May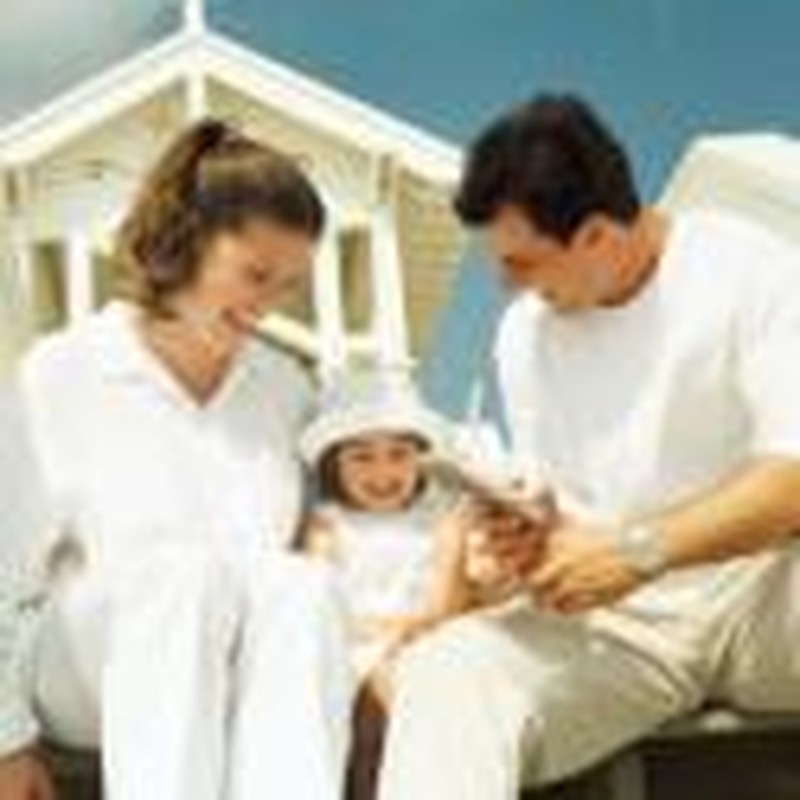 For most of us, the majority our lives will be spent in marriage. What do you want those years of life to be like? Do you want them to be hard times of tension, agony, frustration or pain? Or do you want them to be joyous and satisfying -- the best years of your life?
In many ways, the choice is yours. If you are married, then what I am about to share is the person you should strive to be. If you are young and at home, then what I am sharing from God's Word is what you should strive to become. And if you are grown, and starting out in life as a single person, this is what you should be and what you should look for in your marriage.  
Again, marriage is the biggest decision next to salvation you will ever make. Be careful, be expecting a blessing, and be blessed with a wonderful joyous Biblical marriage.
Can I just share a short, personal testimony? Growing up in Michigan as a child was delightful. We lived by a lake and fished all summer, had fish fries with most of our neighbors, and enjoyed many fun moments as a family and at church. I even remember walking among sweet older ladies who were great neighbors and would give me cookies and hugs whenever I visited. That was my life at five years old.
As the years passed and my perception of the world around me grew, I began to notice the family next door was different. They could be heard at all hours screaming, banging, throwing things, and fighting. Then my parents explained that all that fighting meant that they were separating, and later they divorced. Soon I noticed while making a family tree for my class at Haslett School, that my dad's mother, Grandma Barnett's name had changed to Grandma Miller as she had divorced my grandfather and I got a new one – Grandpa Miller. My mom's mother also stopped living with Grandpa, her husband, moved in with my uncle, and lived there never seeing her husband again until the day of her death. After that, and most devastating of all, I also began to notice my mother crying, my dad raising his voice and saw that there was tension inside our own home and family. Welcome to the America I grew up in -- the 1950's!  
What my family experienced is similar to some, vastly different than others. But, what I saw as the years passed, and as my exposure to God's Word grew caused me at a young age to want with all my heart one of those wonderful marriages the Bible seemed to offer. In fact, by my 10th birthday my parents had separated. My dad made a separate apartment for himself in the lower level of our home and only seemed to talk to my mom when they were angry. That sadness and tension and conflict drove me to the Psalms where many over the centuries have found comfort. My comfort became a prayer, "Lord, please let me have a home, a wife, and a family like Psalm 127 and 128 seems to promise."
That prayer never stopped. It adapted to my growing years. It was challenged by the fact that my parents chose to basically not share their lives throughout my youth, college and ministry.
I most distinctly remember walking through the back woods at BJU after my jogging miles were finished to cool down. Days, weeks, and months passed with the same prayer – "Lord don't let me go my own way. I only want to marry the one you have prepared for me. I want your will not mine!"
Well, today, after almost 24 years of shared life, may I testify that the Lord answered that prayer? He gave me a wonderful marriage, a wonderful wife, a wonderful family, and a wonderful home life. He gave me a wonderful, biblical marriage.
Listen to what the Lord offers to each of you young people, to each of you singles, and most of all – to each of you married couples. Psalm 127-128.
A Biblical Marriage starts with a Divine foundation: Unless the Lord builds the house, They labor in vain who build it; Unless the Lord guards the city, The watchman stays awake in vain. It is vain for you to rise up early, To sit up late, To eat the bread of sorrows; For so He gives His beloved sleep. (Psalm 127:1-2)
A Biblical Marriage trusts God for blessed fruitfulness: Behold, children are a heritage from the Lord, The fruit of the womb is a reward. Like arrows in the hand of a warrior, So are the children of one's youth. Happy is the man who has his quiver full of them; They shall not be ashamed, But shall speak with their enemies in the gate. (Psalm 127:3-5)  
A Biblical Marriage enjoys a happy family life: Blessed is every one who fears the Lord, Who walks in His ways. When you eat the labor of your hands, You shall be happy, and it shall be well with you. Your wife shall be like a fruitful vine In the very heart of your house, Your children like olive plants All around your table. Behold, thus shall the man be blessed Who fears the Lord. (Psalm 128:1-4)  
A Biblical Marriage sees the fulfillment of a godly family that is satisfying in old age: The Lord bless you out of Zion, And may you see the good of Jerusalem All the days of your life. Yes, may you see your children's children. Peace be upon Israel! (Psalm 128:5-6) And as the Apostle John said at the end of his life in 3 John 4 that the supreme earthly joy we can ever experience is when we see our family following the Lord! "I have no greater joy than to hear that my children walk in truth."  
John Barnett will discuss building a Biblical marriage in Part II of this series, "A Marriage Without Regrets."  
For more from Discover the Book Ministries, please visit discoverthebook.org .
Read more about what the Bible says about marriage in our Marriage Guide that walks through many hot topics surrounding marriage today in light of God's Word.