The Other Spouse: Coping as the Wife of an Addict
Dr. David B. Hawkins

The Relationship Doctor

2006

6 May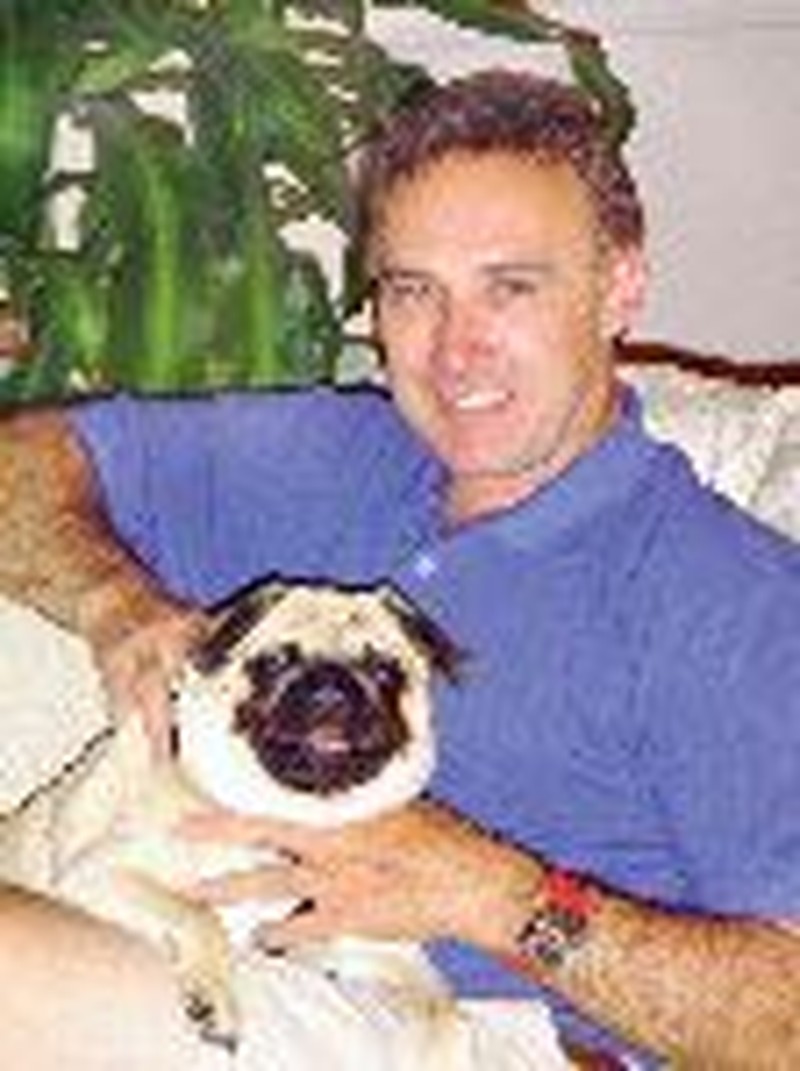 Dear Dr. David,
I read the story of the woman whose husband struggled with, and fell into, pornography over and over again. My husband also struggles with pornography and I have chosen to tolerate it while he works through this. Every time he falls, every time he looks at pornography, he goes into this major guilt trip. Even though this seems normal, sometimes he beats himself up spiritually so badly it makes him cry. It hurts me deeply to see him like this, and he tries so hard to kick the craving to view pornography. 
I am wondering how I can help him beat this habit. I pray for him and lift him up to the Heavenly Father. I give him words of encouragement whenever I can, but it doesn't seem to help for long. What else can I do? I feel so helpless and so useless to him when he struggles. When he needs me the most I feel like I am failing him. Is there any advice you can give?
~Sad, Useless Wife

Dear Sad,
I have written before about the tragedy of pornography and sexual addiction, but your letter speaks to a different issue—the hopelessness and guilt the mate of the addicted person feels. Not only does the sexual addict feel powerless to change, and tremendous guilt and remorse, but often the spouse feels some of the same overwhelming emotions.
Your letter certainly speaks loudly about the love you feel for your husband. However, your guilt is really false guilt. You are trying to do something that is out of your power to change. His sexual addiction is not your burden to carry. Reading Galatians 6:1-5 says you are to help him with burdens he cannot carry, while insisting he carry his own load.
Let's examine what this means.
First, how can you really help him? Certainly praying for him is a wonderful first step. But, simply encouraging him to beat the tiger of addiction off his back will not help. We wouldn't encourage our spouse to take aspirin for a seizure disorder; neither should we simply encourage a mate with an addiction. To stop there is to enable the dis-ease process to continue. We must insist that they take appropriate action. This will require specialized treatment, such as participation in Sex and Love Addicts Anonymous or church-sponsored groups such as Celebrate Recovery. He must be held accountable for changing his life, and lifestyle, so that recovery is possible.
Second, to insist he carry his own load means he must take appropriate action to heal from his addiction. Patrick Carnes, in his ground-breaking book, Out of the Shadows, predicts the kind of guilt your husband feels. Carnes notes that sex addicts go through cycles of preoccupation with the pornography (or other acting out behaviors), ritualization, compulsive sexual behaviors and finally, despair. Your husband can expect to feel more despair until he takes decisive action. You can expect to feel more despair if you try to treat an addiction without appropriate intervention.
So, instead of continuing in this cycle of addiction/ compulsion--acting out—despair—encouragement—addiction/ compulsion--acting out--despair, take stronger action. In my book, When Trying to Change Him is Hurting You, I emphasize that real change requires real action. Without significant action, and trusting God for the courage to change, you will always be discouraged. Trusting God for the courage and power to take decisive action, you will find victory.
Dear Dr. Hawkins,
I quite enjoyed your book, When The Man in Your Life Can't Commit, and was so "hungry" for answers and insight into my three year relationship, that I read it in three days! This is miraculous for me!
The only thing that I felt was missing from the book was that I don't remember reading about a reasonable timeline for a relationship to progress? I have been now impatiently waiting for a year past the time that I said I would stay-which was two years. For me, I think there is a reasonable amount of time which would be around two years with plans in the works. Am I wrong in my thinking? As well, there is NO talk of marriage. He still avoids the subject, even when I try to bring it up.
I would appreciate a short answer and insight from you on this. I have been distraught about this relationship for at least nine months. Thanks so much again. Keep up the great work, God Bless.
~ Margie

Dear Margie,
Thank you for the kind words about the book, as well as noting the very important omission. Your question is a good one.
While it is difficult to give a timeline for when a relationship should lead to marriage, it is not difficult to determine when it should progress—immediately! Allow me to explain.
Let's imagine that you graduated from college with a degree in business, and took a job with a major firm. During your interview you made it clear that your aspirations were to attain a mid-management position within three years. Let's imagine that you were hired and told that your goals were reasonable, and that if you exhibited appropriate skills, they would help you achieve your goals. Happily you shake hands and move forward. What should you expect to see/ hear from your employer? While you might not expect immediate promotions, you would expect to see indicators of intentionality on their part—that they made decisions indicating their commitment to you and your goals. You would receive reassurance that you were in sync with one another, moving in a mutually agreed direction.
Now, let's take a slightly different scenario. What if you shook hands and almost immediately began sensing that your employer was not intentional about moving you up in the company? You began noticing decisions made that closed doors from you achieving your desired goals? You did not hear reassuring words, did not see reassuring and convincing actions. You would feel uneasy, angered and appropriately confused and upset. Hopefully, you would ask serious questions about what was taking place.
Margie, you indicate that you have felt frustrated for two years! You have both danced around the sensitive topic, and the silence is deafening. There is no progression, which is the hallmark to any kind of commitment. You have received no reassurance about his commitment—indicating that in all likelihood there is none. You give little indication that he is intentional about moving toward your desired goal. There is no agreement, no intentionality and no progression to the relationship. Sadly, it sounds like he is not committed to you. It is time to break the silence, have courage and ask tough questions, using wisdom to determine if you have the same goals.

Do you need sound, Biblically-based advice on an issue in your marriage or family?  Dr. David will address two questions from Crosswalk readers in his weekly column. Submit your question to him at TheRelationshipDoctor@gmail.com


---
David Hawkins, Pd.D., has worked with couples and families to improve the quality of their lives by resolving personal issues for the last 30 years. He is the author of over 18 books, including   Love Lost: Living Beyond a Broken Marriage,  Saying It So He'll Listen, and  When Pleasing Others Is Hurting You. His newest book is titled When the Man in Your Life Can't Commit.  Dr. Hawkins grew up in the beautiful Pacific Northwest and lives with his wife on the South Puget Sound where he enjoys sailing, biking, and skiing. He has active practices in two Washington cities.