4 Things to Do When Your Marriage Struggles with "Love Is Not Jealous"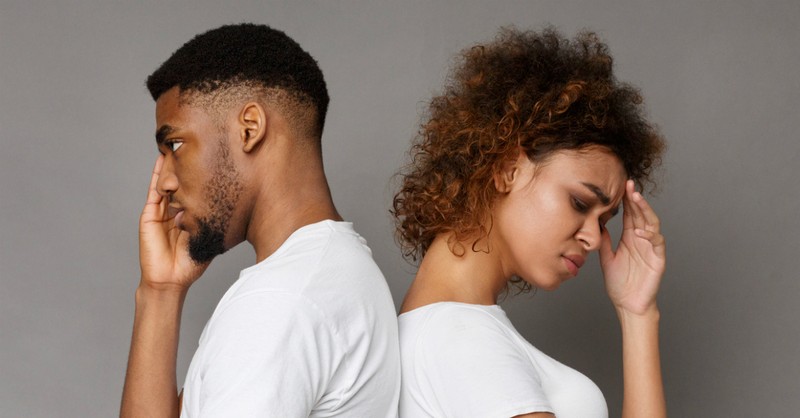 "Love is not jealous or boastful or proud" 1 Corinthians 13:4
Long before I was ever a bride, I dreamed of love, a wedding and a beautiful marriage. Like so many young women I know, I held a rose-colored picture of what married life would look like in my mind. In college, I dated a boy who I thought might be my future husband, while we dated I hoped that our relationship would grow into everything I had imagined a good relationship would look like—spoiler alert, the relationship was a fantastic failure.
I had expected this relationship to take on the attributes of 1 Corinthians 13:4. I thought that our love would be patient, kind, without jealousy or boasting. We failed, both of us, to check off most of those boxes, but probably the most glaring issue in our relationship was our jealousy; and ultimately jealousy became the destructive force of our relationship.
Nearly 12 years into an imperfect but happy marriage, I can now say without hesitation that jealousy can have no home in a healthy marriage or relationship.
In order for our marriage to thrive I had to put to rest my old ways and jealous behaviors. It took marriage counseling, deep and authentic conversations, pressing into our faith, and ultimately replacing jealousy with trust to change the course of our marriage.
If jealousy has crept its way into your relationship, read on to better understand why it has no place in marriage and how to begin healing your relationship of it.
What Is the Context and Meaning of "Love Is Not Jealous"?
The phrase "Love is not jealous" stems from a letter that the Apostle Paul wrote to the early church in Corinth. This specific letter addresses division within the church, wisdom in the spirit verses the wisdom of the world, immorality, lawsuits, marriage, Israel's complicated history with God, how to worship well, spiritual gifts, and the resurrection of Christ.
This book is jam-packed with encouragement, suggestions on how to live and many reminders of how humanity should be changed by both Christ's crucifixion and resurrection, and the Holy Spirit in our lives.
Nestled into chapter 13 of the letter is a whole section dedicated to how these early Christ-followers could love well. These truths remain relevant to this day. In 1 Corinthians 13:4 Paul writes, "Love is patient and kind. Love is not jealous or boastful or proud." (NLT) So often, we want to grab these statements and run with them as a foundation for any good marriage, but the reality is that Paul wasn't done speaking to the church in Corinth, nor is he done speaking to us.
Paul continues, "It (love) does not demand its own way. It is not irritable, and it keeps no record of being wronged. It does not rejoice about injustice but rejoices whenever the truth wins out. Love never gives up, never loses faith, is always hopeful, and endures through every circumstance." —1 Corinthians 13:5-7.
This letter on love is not specifically, or exclusively, written to married people in the church. Rather, it is written to the church as a whole. This is a recipe for how we can love well, in our marriages and in relationship with all people.
In my own personal relationships, I find, that jealousy stems from two places: distrust and envy. In my marriage I brought past wounds into our relationship and applied them to my husband, unsurprisingly, I became a raging jealous wife.
In other relationships, I've struggled with jealousy, it showed up as that little green-eyed monster envy. This form of jealousy typically stems from comparison. As the saying goes, comparison is the thief of all joy. Jealousy, envy, and comparison, don't have any room in God's kingdom.
4 Things to Do If You're Struggling with Jealous Love in Your Marriage
I brought all sorts of unresolved baggage and jealousy into my early marriage and projected them onto my unsuspecting husband. In the past I had been cheated on, so certainly my husband would be unfaithful, right?
I had been hurt, and I had caused hurt, so I lived in my early marriage half waiting for the other shoe to drop. I lived waiting for pain and for our relationship to fall apart. If you've experienced anything similar, you know that this is just no way to live.
We had to get help. We had to unlearn bad habits. We had to build a relationship on a foundation of truth and trust. In those early days, I struggled with an inability to trust. This, of course, led to jealousy and all sorts of irrational thinking. My husband had no idea what was happening in my mind or what was causing me to be so triggered. All of this led to miscommunication, fights and when we were at our lowest, talks of separation and divorce.
When we finally came to the end of ourselves we cried out for help, we cried out to God and got ourselves planted in marriage counseling. Those days were hard. There was a lot of crying and frustration, but we realized that we had to unlearn some of the things that we had learned in our childhoods and in previous relationships.
Through Christian marriage counseling we learned how to forgive, how to communicate our needs and how to make our marriage a safe space for each other. If you're in a similar boat here are few helpful suggestions to get you started on the path towards healing and a relationship built on a foundation of trust.
1. Identify That There Is a Problem
So often we settle for unhealthy patterns and cycles in our relationships. Things go well for a while and then suddenly revert to unhealthy patterns of jealousy, anger and resentment. The first step that we need to take in healing our relationship is calling out the problem and identifying it for what it is.
2. Get Help
Christian Marriage counseling changed the trajectory of our marriage. If both partners in a marriage identify that their relationship could use some work then the next natural step is to get help by meeting with a Christian Marriage counselor or mentor. My husband and I went through three different counselors before we found the right fit for us. So, if you don't find the right counselor right away don't give up. Dig in your heels and keep looking. Your marriage is worth this work!
3. Deal with the Root Issues in the Relationship
In our marriage we had to identify the root issues that were causing us insecurity and to act out of jealousy.
My husband came from a broken family. His parents divorced when he was a child and although there has been a lot of healing, that example of a broken marriage stuck with him. I struggled with incredible amounts of insecurity. Those insecurities led to wild jealousy.
We have to identify what causes us to lean into jealousy in our relationships in order to correct our patterns and restore our relationships.
4. Heal on Your Own
My husband and I both recognized that we had areas in our pasts that needed work. Each of us had to do an element of healing on our own and with our own mentors and counselors.
Dedicating time to self-work and healing has only made us stronger in our marriage. While marriage counseling has corrected so many of the issues that we brought into our marriage, self-work has proved equally valuable in correcting parts of our personalities that needs work and growth.
Quotes and Scriptures about 'Love Is Not Jealous'
Poet and philosopher Kahlil Gibran once wrote, "Love has no other desire but to fulfill itself. To melt and be like a running brook that sings its melody to the night. To wake at dawn with a winged heart and give thanks for another day of loving. Don't force yourself into love, don't be possessive, for these are not the traits of love. Love is freedom."
This statement points to Biblical truths about love. Love is not something to possess, instead it is to be embodied and replicated. 1 John 4:7-8 states, "Beloved, let us love one another, for love is from God, and whoever loves has been born of God and knows God. Anyone who does not love does not know God, because God is love."
From the Old Testament to the New, the consistent thread and caution away from jealousy is apparent. Exodus 20:17 warns, "You shall not covet your neighbor's house; you shall not covet your neighbor's wife, or his male servant, or his female servant, or his ox, or his donkey, or anything that is your neighbor's."
Proverbs 27:4 agrees, "Wrath is cruel, anger is overwhelming, but who can stand before jealousy?"
And finally, Colossians 3:12-14 states, "Put on then, as God's chosen ones, holy and beloved, compassionate hearts, kindness, humility, meekness, and patience, bearing with one another and, if one has a complaint against another, forgiving each other; as the Lord has forgiven you, so you also must forgive. And above all these put on love, which binds everything together in perfect harmony."
Coming to terms with the fact that jealousy doesn't belong in any of our relationships, whether they be friendships or marital, is a way to begin building healthy relationships and a healthy mindset. Additionally, identifying jealous behaviors and ways of thinking can stop jealousy in it's tracks.
I'm learning, however slowly it might be, to take the advice of 2 Corinthians 10:5, taking every thought captive, this helps me identify jealousy in my mind before it ever translates into outward words or actions.
Taking these thoughts captive also requires that we check ourselves before acting in envy. We might need to adjust our language a bit as well. Rather than telling a friend, spouse or loved one that we're jealous over something they get to do or experience, we can shift our language and share in their excitement.
We may feel pangs of jealousy internally, but the more we learn to release envy, comparison and jealousy the more joy we're going to have in our own lives.
In our marriages, if we experience jealousy, it might be a good indicator that it's time for a relational check-in.
During a check-in, whether with a counselor or on your own, remember to hold space for your spouse, be slow to speak, quick to listen, kind and truthful.
Love is not jealous. These important conversations and check-ins might very well be the tool we all need to maintain long-lasting and healthy relationships.
Further Reading
What Does it Mean "Love Is Patient"?
Photo Credit: ©GettyImages/Prostock-Studio
Rachel Baker is the author of Deconstructed, a bible study guide for anyone who feels overwhelmed or ill-equipped to study the word of God. She is a pastor's wife and director of women's ministries, who believes in leading through vulnerability and authenticity. She is a cheerleader, encourager, and sometimes drill-sergeant. She serves the local church alongside her husband, Kile, in Northern Nevada. They have two amazing kiddos and three dogs. Rachel is fueled by coffee, tacos and copious amounts of cheese. For more on her and her resources to build your marriage, see her website: www.rachelcheriebaker.com or connect with her on Instagram at @hellorachelbaker.