Transform Your Marriage through the Power of Prayer
Whitney Hopler

Crosswalk.com Contributing Writer

2012

10 Mar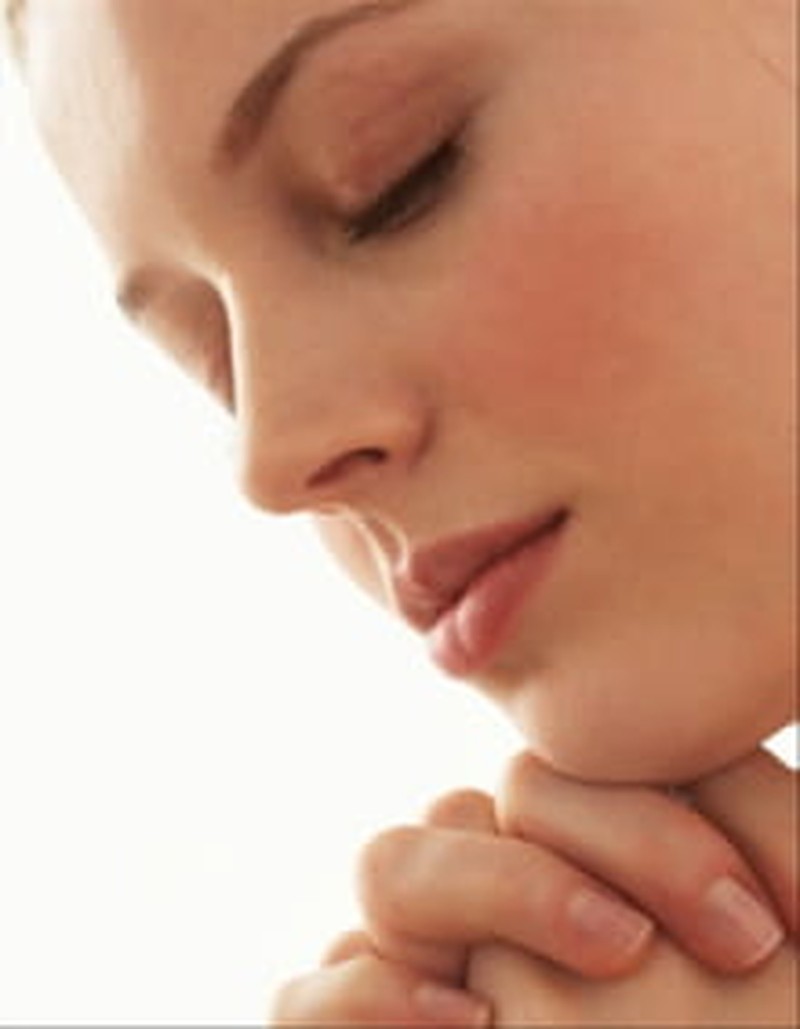 Editor's Note: The following is a report on the practical applications of Stormie Omartian's book, The Power of Prayer to Change Your Marriage, (Harvest House Publishers, 2009).
If you've been dealing with challenging issues in your marriage for a while, it may seem like your relationship will never change. But don't let your frustration get the best of you. While you and your spouse's own efforts to change may fail, God will change your marriage if you pray. Prayer has the power to accomplish what nothing else can.
Here's how you can use the power of prayer to change your marriage:
Understand important truths about change. Everyone needs to change, because God wants every person to keep growing to become more like Him as long as they live. Since God is in the business of changing people, there's always hope for change. You and your spouse can change, no matter how tough the struggles you face. Being married creates the perfect opportunity for change because it helps you see how much you need to grow as a person.
However, you can't change your spouse - only God can. Your job is to accept your spouse as he or she is and pray for God to work in his or her life. Only God can bring about changes that will last. Go to Him often confessing your need to be changed and inviting Him to continue His good work in your life.
Take authority over your marriage. Whenever you encounter a tough situation in your marriage, take authority over it with prayer in Jesus' name to release God's power to work in both you and your spouse's lives. Pray regularly for your spouse and your marriage. Thank God for the hope you have in Him.
Be willing to repent. God is looking for a repentant heart in you before He will help change your marriage. Tell God that you are willing to see your errors and clean house on your own soul, no matter how you've been offended by what your spouse has done. Ask God to help you see the truth about yourself before you pray the same for your spouse. God can do miracles in your marriage if you're willing to humble yourself and repent of your own part in making it unhealthy.
Pray about communication breaking down. Ask God to help you and your spouse to always trust each other enough to share your thoughts and feelings openly and honestly with each other. Pray for God to teach you how to communicate well through the time you spend with Him in prayer regularly. Ask Him to help you speak positive words that encourage your spouse and avoid speaking negative words that tear your spouse down. Pray for God to show you how to listen to each other well.
Ask for the wisdom you need to speak the right words at the right times. Don't let Satan's plan to cause strife in your marriage through miscommunication succeed. Ask God to help you both settle disagreements in healthy, productive, and loving ways. Pray for God to bring you into unity with Him and each other.
Pray about anger, rudeness, or abuse that is poisoning your relationship. Ask God to fill your hearts with peace so there will be no room for anger. Pray for the grace you need to treat each other well - with love and respect. Ask for restraint to help you avoid using anger as a weapon or having it drive a wedge between you and your spouse. Pray to have God's perspective on your spouse so you can recognize all that's good about him or her and think the best (not the worst).
Whenever you get frustrated about something, pray about it, bringing your needs to God and trusting Him to help you. Ask God to help you love each other from pure hearts and good conscience. Pray to be set free from whatever is fueling your destructive anger. Ask God for forgiveness, and to heal the wounds in your marriage and restore it to health.
Pray about forgiveness that doesn't come easily. Ask God to help you and your spouse always be humble enough to forgive each other and remember how much He has forgiven you both. Pray for God to let his love and mercy flow through you, so you can easily let go of offenses. Ask God to make you aware of your own sins and quickly confess them to Him and your spouse. Confess any grudges you're holding onto as sin.
Choose to answer God's call to forgive - no matter what your feelings - and trust God to help you forgive and give you fresh love for your spouse in the process. Ask God to help you love the way He does, so you can be cleansed from all unrighteousness.
Pray about depression or negative emotions that are spoiling the atmosphere. Ask God to free you from the effects of negative emotions (like depression, anxiety, fear, rejection, or loneliness) that have influenced your marriage. Pray for deliverance from all negative attitudes that you or your spouse have allowed to control or damage your lives. Ask for healing, and the ability to sense God's constant presence with you. Praise and thank God for His ongoing work in your lives. Look beyond your temporary circumstances to God, and place all of your hope in Him.
Pray about children dominating your lives. Ask God to give you and your spouse wisdom about how best to raise your children - from discipline to privileges. Pray to be able to see what you all need to see about yourselves and each child. Ask for the strength to keep your parenting duties in the right balance so you can focus well on your children without neglecting your marriage relationship. Pray for the ability to keep your marriage a high priority, no matter how busy you are with parenting. Release your children into God's hands and trust Him with every aspect of their lives. Pray for and with your children often.
Pray about finances getting out of control. Remember that it's God who has given you the ability to earn money, and everything ultimately belongs to Him. Ask God to give you and your spouse the wisdom and discipline to manage money well. Pray for the help you need to work diligently to earn money, give generously to support God's work on earth, avoid foolish spending decisions and debt, and save consistently.
Ask God to help you and your spouse agree completely on financial decisions. Place your trust in God rather than in money, so you'll be secure no matter what the current state of your finances.
Pray about addictions or other destructive behaviors that are manifesting. Ask God to protect you and your spouse from any kind of self-destructive behavior. Pray for Him to open your eyes to see if you've allowed any habits into your lives that have the potential to harm you - and if so, to free you from their grip. Take all your concerns to God in prayer instead of looking for relief from other sources that will give you only temporary comfort and harm you in the process. Ask God to help you and your spouse be completely honest with each other so that neither one of you hides anything from the other. Pray for ears to hear your spouse without resentment if he or she confronts you about a problem. Ask for the strength you need to resist temptation.
Pray for God to show you whatever sinful attitudes and behaviors you need to confess and repent of before Him; then do so. Ask God to restore all the destruction that has occurred in your lives and empower you and your spouse to enjoy the abundant life together that God intends.
Pray about outside influences polluting your sexual relationship. Ask God to protect you and your spouse's sexual relationship. Pray for the ability to always put each other first instead of hurting each other through selfish decisions. Ask God to send His Spirit to empower you to overcome lust and anything else that can draw your hearts away from each other. Pray for the strength you need to avoid temptations. Ask God to reveal every hidden sin in our lives so you each can confess and repent. Pray to learn to live in a way that pleases God. Ask God to help you pay attention to your spouse's needs and desires, and fulfill your spouse sexually. Pray to always be attracted to one another and faithful in both thought and deed.
Pray about hardness of heart that causes love to die. Ask God to protect your marriage from the damage caused by stubborn or rebellious hearts. Confess any hardness of heart you have toward God or your spouse as sin. Ask God to transform both you and your spouse's hearts so that you'll always feel love for each other. Pray for a pure heart so you'll naturally want to live to please God because of your love for Him. Trust God to restore your marriage by sending His love to flow through your hearts to each other.
Pray about you and your spouse no longer being each other's high priority. Ask God to help you always keep your relationship with Him your top priority and your relationship with your spouse your next highest priority under that. Pray to be able to choose each other over everything else that vies for your attention. Ask for the help you need to make changes in your schedule so you can protect time with your spouse and constantly nurture your marriage relationship.
Pray about divorce being mentioned as an option. Ask God to help you and your spouse rise above thinking of divorce as a solution to your problems. Confess considering divorce as sin and repent of any time you've expressed that to your spouse or even thought about it. Pray for the possibility of divorce never to enter your minds.
Ask for the strength you need to focus on building up your marriage instead of tearing it down. Remember that there's always hope for your marriage, as long as both of you are willing to work on it, because everything is possible with God. Turn to God to find real solutions for your marriage.
Pray about infidelity shaking your foundation. Confess any actual affair or adulterous thoughts as sin and repent. Ask God to protect your marriage from infidelity and give you and your spouse both the wisdom and strength to avoid temptations to sin that can harm your relationship. Pray for God to help you and your spouse forgive each other and rebuild trust in your relationship. Ask God to change your heart so that your sexual desire would be directed only toward your spouse.
Pray about one of you deciding to leave home. Ask God to keep you and your spouse closely connected to each other and avoid too much emotional distance. Remember that nothing can ever separate you from God's love. Rely on that love to grow closer to your spouse, praying to become a vessel through which God will pour out His love and draw you all closer together. Ask God to help you each be kind when you could be stern, merciful when you could be judgmental, and forgiving when you could take offense.
Pray that you and your spouse will never become so preoccupied with other things that you all begin to serve those things instead of God. Ask God to bring about full reconciliation in your marriage.
Pray about the miracle you need when hope seems lost. Commit your marriage to God, placing all your hope in Him and trusting in His unfailing love. Keep your eyes on God rather than on your difficulties. Remember that God has promised never to leave or forsake you. Ask God to resurrect your marriage, no matter how dead it seems, because He has the power to do it and wants the best for both you and your spouse. Pray to grow stronger in faith - in God, and in each other.
Originally posted March 17, 2009
---
Adapted from The Power of Prayer to Change Your Marriage, copyright 2009 by Stormie Omartian. Published by Harvest House Publishers, Eugene, Or., www.harvesthousepublishers.com.
Stormie Omartian is the bestselling author of The Power of a Praying® series (more than 11 million copies sold worldwide), which includes The Power of a Praying® Wife and The Power of a Praying® Husband. Her many other books include Just Enough Light for the Step I'm On, The Prayer That Changes Everything®, and The Power of a Praying® Woman. Stormie and her husband, Michael, have been married more than 35 years and have three grown children.