7 Types of Fights Every Couple Has and How to Solve Them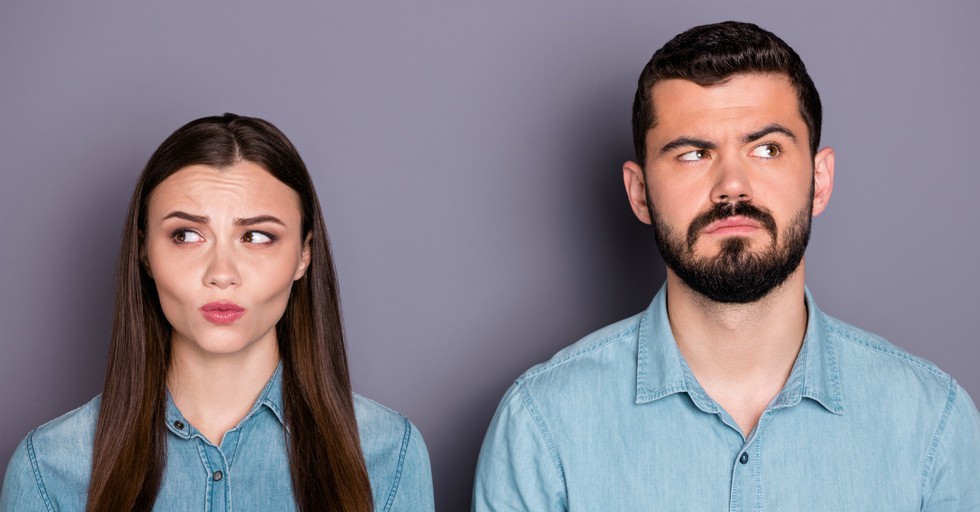 You're at it again. A simple conversation. A teasing remark. An instruction. Venting after work. And somehow, you and your spouse (or significant other) are locked into a knock-out round that leaves you weepy, angry, or unsettled for the rest of the day.
You're not sure how a comment or observation ignited into such a big fire. Like oxygen to flames, your friendly critique or sarcastic response has created a problem that's not easily extinguished.
What should you do and how can you avoid fighting with the person you love the most? Here's a simple strategy:
Adjust your tone (Are you mad? Unkind? Disrespectful? Take a time-out and try later.)
Redefine your goal (Are you trying to win?)
Identify the triggers (We all push other people's buttons, sometimes on purpose)
Talk about your problem, not the other person's problem (Use "I feel" statements, not "You ….")
If your tone is disrespectful or rude, it doesn't matter what the topic is or who's to blame. You're going to fight. If your goal is to win every conversation, you're going to fight a lot or shut down your spouse emotionally. (If you're married to an avoider, you're going to get the silent treatment.)
It's helpful to identify the potential landmines if you want to avoid verbal insults and emotional manipulations. Be aware that most of us fight around these 7 topics.
Photo Credit: ©GettyImages/Deagreez