Valentine's Day: Put the "We" Back in "Us"
Betsy St. Amant

Contributing Writer

2007

10 Feb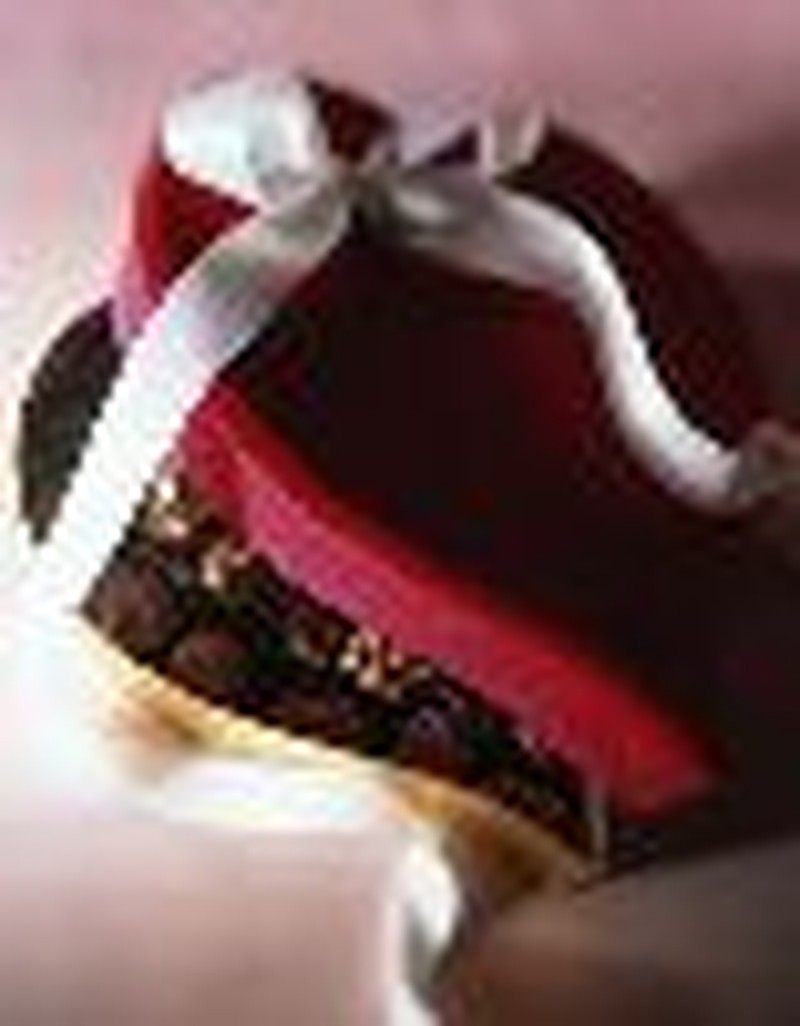 Marriage is a tricky thing. It's all too easy to fall into the mundane routine of the everyday and forget the reason you got married in the first place – you're in love with each other!

But who has time to remember that fact among the piles of laundry, the ten hour workdays, the dirty dishes, and the overtime? Life is full of hard work, and if you're not careful, the chores, the routines, and the to-do lists will take over.

How do we prevent our marriages from sliding into mediocrity - or something worse? How do we shove life aside long enough to gaze into each other's eyes and say "I love you"? How do we remember the butterflies, the passion, the laughter, and the emotion? And most importantly, how do we bring them back?

The "love" book of the Bible, Song of Solomon, gives an inspiring example of true love between a husband and wife. "I am my beloveds, and He is mine." In these verses the couple revels in their belonging to one another. They can't stay apart because their love is so strong. Sounds nice, doesn't it?
Rediscovering Your Identity as a Couple
There are various things couples can do to turn their marriage around. The most important step is just admitting you want to change.
Valentine's Day is rapidly approaching. What better day to set aside for your loved one? Take off from work. Plan an entire day together. If you can't take the entire day off, plan a dinner date. Do something special. Don't go to the same spot and eat the same food and see the same movie. Branch out, experiment. Trying new things together will cement your relationship – a truth I discovered recently while floating in four-foot waves in the middle of the Gulf!

Let me explain. My husband and I recently took a five-day cruise to Mexico. The vacation opportunity fell into our laps through my in-law's company, and we jumped at the chance to go. Three days on a cruise ship and two days spent lying on white beaches in a foreign country? We were there! We planned and saved for months. This would be our first "real" vacation since our honeymoon almost three years ago. We packed (the day before… I know. I'm usually much more organized than that), listed everything on the boat we wanted to do, discussed excursion ideas, and bought candy for the bus ride to New Orleans. We were ready for anything.

Or so I thought. Then we boarded a tiny little fishing boat for our snorkeling excursion in Costa Maya. Waves slammed the side of the boat as our captain took us further and further out to sea. I could still see land, but it was a hopeless speck on the horizon. Just when I thought I'd become nauseas from the constant rocking, the captain eased the ship to a stop and the crew passed out our snorkeling gear with little more than a cheery "Have fun!"

I looked over the side of the boat at the treacherous waves, then at my husband. "Have fun"? More like "stay alive." But, like a good wifey, I donned my snorkeling gear and stood on the edge of the boat, ready to jump in and join my husband.

Despite my best intentions, I froze. Too much water. Not enough land. Snorkel mask in my mouth – not enough air. And I was paying money for this? I couldn't do it. I wanted to live.

Hubby floated in his snorkeling gear only a few feet away in the water, though at the moment, the space between us felt cavernous. "Come on baby! You can do it!" He shouted. I couldn't let my patient hubby down. So, I jumped. Looking back, I'm still not sure how I managed to do so. Maybe one of the Mexican crewmen pushed me? Who knows. But I arrived at my husband's side, safe and sound. I smiled through the death-like-grip on my mask. Maybe this would be fun after all? Then a giant wave washed over the top of my snorkel and I sucked in a good mouthful of saltwater.

Back to the boat it was. But not before Hubby told me he was proud of me for giving it a try. That experience – scary for me, somewhat amusing for him -- bonded us together. We were, in a foreign country, experiencing something new - together. The rest of our trip included similar experiences – climbing the oldest working lighthouse in Mexico, eating "the best taco" we've ever had, haggling with shop owners for prices on souvenirs, and taking a mini-jeep tour of Cozumel.

Not everyone can afford a vacation just because they want one. But you don't have to spend a lot of money or even invest a lot of time to show your spouse how much you care about them.

This Valentine's Day, take a moment to think how you can put the "we" back into your marriage.

What defines you as a couple? What do you enjoy doing together? What were a few of the qualities about your spouse that first drew you to him/her? A sense of adventure and passion? Do something daring. Take a hot-air balloon ride over your city. Go rock climbing.

Did you admire their love for animals? Their compassion? Volunteer together at an animal shelter. Adopt a puppy. Or take your existing pet to the pet store for some goodies. Visit a nursing home and listen to the stories of old-fashioned love from the residents there. You'll feel wonderful about your good deed, as well as hear real-life examples of commitment and endurance in marriage.

Married life can be a very serious thing. It's filled with sacrifice, patient love, child-rearing, and daily responsibilities. Yet marriage is not meant to be joyless. However you choose to bond together as a couple, have fun. Get out the Crazy Glue and start applying it liberally to each other's hearts. Delight in one another and watch your marriage grow in strength. And remember that God - the real "glue" for your marriage - will delight along with you.


---
Betsy Ann St. Amant resides in northern Louisiana with her husband, Brandon. Betsy has an associate's degree in Christian Communications from Louisiana Baptist University and is actively pursuing a career in inspirational writing. Her first published Christian Fiction novel, Midnight Angel, is now available on www.amazon.com. You can contact her at betsystamant@yahoo.com.