7 Ways Adversity Can Strengthen Marriage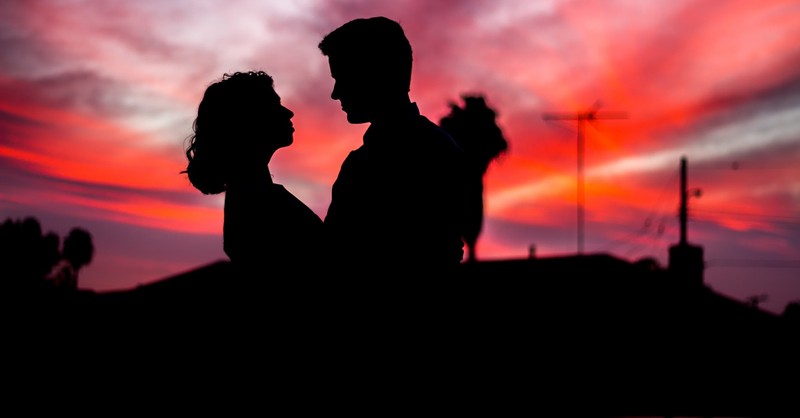 No matter how long you've been married, eventually you will face adversity and trials. Whether it's coping with the loss of a loved one, natural disaster, or infidelity, every relationship will have difficult times. Yet, adversity doesn't have to be the end of our marriages. Instead, it can open the door for the start of something new and create a renewed sense of love and appreciation for the other person. So much so, psychologists describe a phenomenon known as PTG (Post-Traumatic-Growth). According to Forbes, those who experience trauma can leave with the following qualities:
Renewed appreciation for life
Enhanced personal strength
Stronger, more meaningful relationships
Spiritual growth
Recognizing new paths for your life
When it comes to marriage, this is no different. Adversity can bring couples closer or drive them apart. If both parties are willing, on the side of tragedy is triumph! Stronger marriages relying fully on God for their restoration.
With this in mind, here are seven ways adversity can strengthen marriages:
1. Adversity reveals our weakness in the relationship.
Although learning our weaknesses may not seem positive, it can be a great gift. When we fail to recognize current patterns of dysfunction, we do ourselves a great disservice. Adversity can reveal a lack of trust for our partner, a need to communicate better, or even our own selfish tendencies. When faced with a difficult time, we can choose to just blame the other person or only see their flaws, or we can ask God to reveal what we can do better. Much like the prayer found in Psalm 139, we must pray that the Lord would show us anything about us that is offensive. When we do so, not only will we be better, our marriage will also be strengthened.
"Search me, O God, and know my heart; test me and know my concerns. 24See if there is any offensive way in me; lead me in the way everlasting" (Psalm 139:23-24)
2. Adversity reveals the other person's strengths.
Going through difficult times can help us see the beauty within our spouse. In December 2019, I saw this firsthand in my marriage of 15 years. Shortly after starting our church in September of 2019, we started to run out of money to pay for the building. It was clear that without a miracle the church would close.
While I was falling apart and already mourning the loss of the ministry we had prayed for, my husband remained in faith and prayed in expectation that God would turn it around. Sure enough, the Lord answered his prayers with a large donation along with our landlord reducing the rent in half, only days before our scheduled "close." Had it not been for that adversity, I would not have realized how much faith he had in God. This has inspired me to trust God for what seems impossible.
We can use times of adversity to ask the Lord to show us how He sees our spouse. In doing so, we can extend greater love and appreciation for the person, even in the most difficult scenarios.
"Love bears all things, believes all things, hopes all things, endures all things." (1 Corinthians 13:7)
3. Adversity reminds us to pray together.
Difficult times should drive Christian marriages to the feet of Jesus. Although it may not be easy to pray and believe during tragedy, this is when we need the Lord the most. Some trials are so horrible that the only plausible solution is to ask God to take complete control. When couples make a choice to completely surrender to God, they will find an inner strength and peace that only God can bring. I believe that God uses these trails to remind us to fully rely on Him.
Often, we can become secure in our status, our great lives, our finances, and our patterns of life, that we neglect the need to seek the Lord. Although our spouses should become a source of comfort, they can never replace God's role in our lives. If we want to see our marriages strong, we need to humbly pray together for strength, direction, and peace in the darkest moments.
"If any of you lacks wisdom, you should ask God, who gives generously to all without finding fault, and it will be given to you." (James 1:5)
4. Adversity teaches us to work together.
During times of tragedy, couples must come together to find a solution. This strengthens relationships as each person has to rely on each other's strengths to come out victoriously. This was seen clearly during Hurricane Katrina. Experts found that divorce rates declined, as suddenly couples needed one another to survive. They had to trust each other to decides what to do next and how to navigate the unexpected trial. In many cases, after a trial, couples will say how grateful they are that they experienced the painful challenge. Having to lean on one another reminded them how much they loved one another.
"Consider it pure joy, my brothers and sisters, whenever you face trials of many kinds, because you know that the testing of your faith produces perseverance." (James 1:2-3)
5. Adversity teaches us how to communicate.
Communication is essential for every marriage. As a Professor of Social Psychology, one thing I often teach is that the key aspect of strong relationships is great communication. If we want to get through adversity, we have to be willing to listen to one another. This is especially true when the trial deals with infidelity or a person wanting a divorce. These are the times we need to pause, listen to the other person, and seek to understand their needs. Better communication skills will not just help couples in tragedy, it will create a stronger foundation for the future.
"Understand this, my dear brothers and sisters: You must all be quick to listen, slow to speak, and slow to get angry." (James 1:19)
6. Adversity allows us to create new paths.
When faced with tough situations, we have an opportunity to try something new. Whether it's starting to date each other more, being intentional about attending to our spouses' love language, or even moving to a new city, trials give us a chance to reset and start over. Although change may not be easy, sometimes it makes the difference between a growing marriage or a crumbling one. Charting a new path together gives the couple a chance to learn about themselves and the restoration that God can bring. It allows us to completely surrender our plans to whatever is needed to see our marriages win.
"Trust in the LORD with all your heart, and lean not on your own understanding; 6in all your ways acknowledge Him, and He will make your paths straight." (Proverbs 3:5-6)
7. Adversity reminds us to stay focused on Jesus.
When in our toughest times, we are reminded that we need Jesus. No matter how hopeless our marriage may seem, or dire the situation at hand, we can trust the Lord for a miracle. As we seek the Lord for strength in the trial, we are reminded that He is our source, that He knows it all, and that He can do the impossible. Although our spouses and life may disappoint, He will not! During the adversity, let us remember to run to Jesus for the scriptures that will bring healing and wisdom on how to navigate the road ahead. May the adversity create opportunity for God to move radically in our relationships.
"But Jesus looked at them and said, 'With man this is impossible, but with God all things are possible.'" (Matthew 19:26)
Photo Credit: © Unsplash/Travis Grossen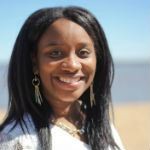 Victoria Riollano is an author, blogger, and speaker. As a mother of six, military spouse, Psychology professor and minister's wife, Victoria has learned the art of balancing family and accomplishing God's ultimate purpose for her life. Recently, Victoria released her book, The Victory Walk: A 21 Day Devotional on Living A Victorious Life. Her ultimate desire is to empower women to live a life of victory, hope, and love. She believes that with Christ we can live a life that is ALWAYS winning. You can learn more about her ministry at victoryspeaks.org.
---
Want more interaction with the women of iBelieve? Join our fans, writers, and editors at the iBelieve Facebook group, Together in Faith, for more videos, stories, testimonies, prayers and more. Visit here to join the community!