7 Ways to Make Worship a Special Part of Your Marriage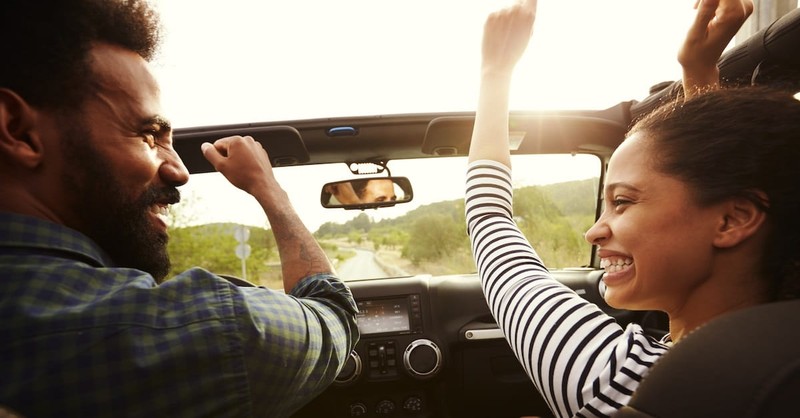 Worship is not just meant for Sunday mornings, all dressed up and led by a worship pastor.  Worship should be a part of our daily life. Psalm 71:8 says that our mouths should be filled with praise all day long! 
To build unity in your marriage, intentionally set out time to "worship" together. Here are 7 great ways to incorporate worship into your daily lives as a couple.
1. Attend Sunday Service at a Local Church Together
Worship is not only for Sunday mornings. However, the accountability, inspiration, and discipline of leaving your home each weekend to join together with other believers to worship God and learn about His word is a powerful act of obedience in your marriage. 
Truly, it can be a sacrifice to give up that one chance to sleep in. If you have children, it can be a struggle getting everyone out the door. The sacrifice is well worth it when you connect with a faith-community that resonates with your soul.
Hebrews 10:24-25 tells us that meeting together is an essential part of growing in our faith. We grow as a couple in the context of a community. We need to hear the stories and perspectives of others to be encouraged to keep doing good.
2. Start and End Your Day with Gratitude
Worship is the expression of adoration for God and His good gifts in our lives. A simple way to orient our lives and marriages towards the Lord is to pause to give thanks for what He is doing in your life. 
Before you head out the door, write down or verbally share with each other one thing you are thankful for before life's stresses come at you. At dinner or bedtime repeat the practice. 
Not only does this help you individually to remember that God is good so you can remain joyful; it also will give you new insight into each other's daily lives. 
Sharing what you are thankful for communicates what was most significant in your day. Even on the hard days, when it's a challenge to name something you are thankful for, this practice brings the chance to talk through what made your day hard with your husband or wife.
This dedication to communicate about what God is doing in your life on a daily basis is a great way to keep intimacy alive in your marriage.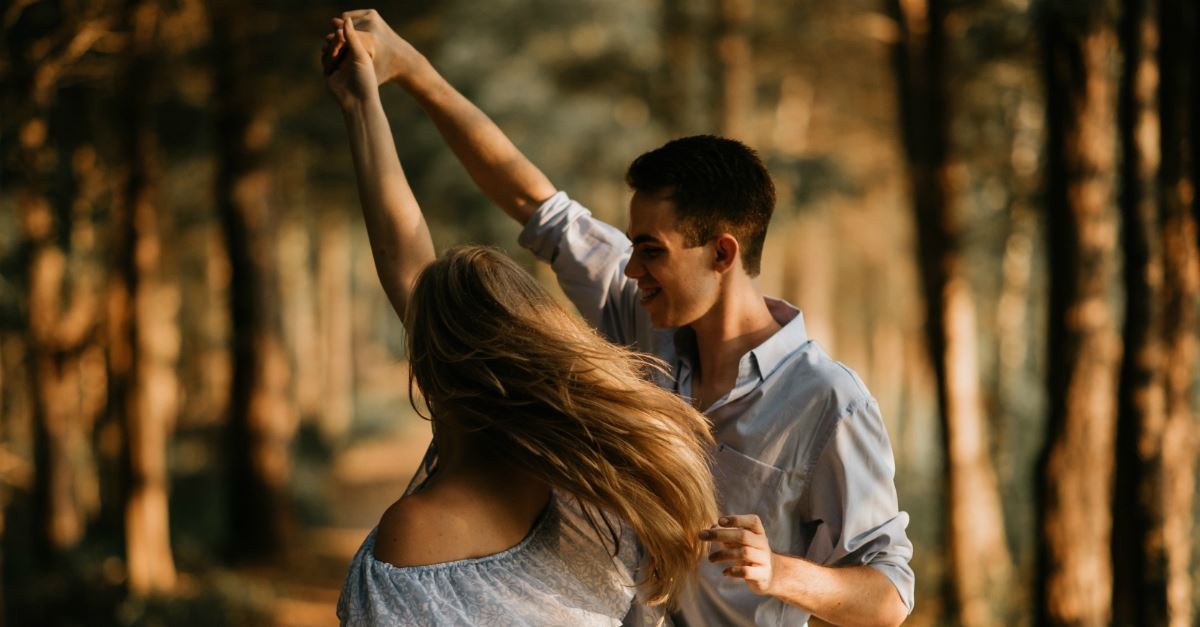 Photo Credit: ©Unsplash/Scott Broome
3. Spend Time in Nature Together
Psalms, a book of the Bible that is filled with prayers and songs of worship to God, is full of references to God's creation and creative powers.  
There is something about nature that inspires wonder and praise in our hearts. Psalm 33:5 says the earth is full of His unfailing love. Creation, if we are willing to tune in, tells a story about a magnificent Creator God. 
Setting aside time together to be inspired by God's handiwork is not only a way to taste and see God's goodness; it's also a great way to unplug from our fast-paced lives. Outdoors is a great place to strip away the distractions of daily life and connect both to one another and to our great God. 
For me, just beholding what God has made is enough to inspire adoration for Him in my heart. But if you want to take it a step further, you could journal or draw together about what God shows you in that space.
4. Crank Up the Worship Tunes in Your Home
Technology is amazing. We now can use that Bluetooth speaker and surround sound to create our own handcrafted concert in our homes. There is an abundance of great worship song available for you to stream in your home. 
When tempted to default towards the TV or other entertainment, opt for music and meditation instead. You guys can belt out your favorite worship tunes together. It would even be a great chance to have a mood-boosting dance party!  
If you have musical talent you can carve out time for your own jam sessions. Select some favorite Christian songs and learn how to sing or play them on your own. Let God's undeniable presence fill your home as you invite Him in through songs of love for your Savior.
5. Serve Your Community
The purpose of worship is to help us maintain proper perspective in our lives.  As American's, we are extraordinarily blessed with so many comforts, but we as a whole are struggling under the weight of anxiety and depression. 
Why do so many of us struggle to find joy in our lives? Because we are lacking proper perspective. We are comparing ourselves to the wrong people. We are not prioritizing the right things. 
Service is an amazing way to realign our perspective. When we step outside and give to others, we start gaining the perspective to see how good God has been in our homes. When you serve together, it grows the bond between you. Surprisingly, service inspires new joy in your lives together too!
I've never left a service project without a big grin on my face, no matter how much I dreaded taking the time to go and do the work before getting started.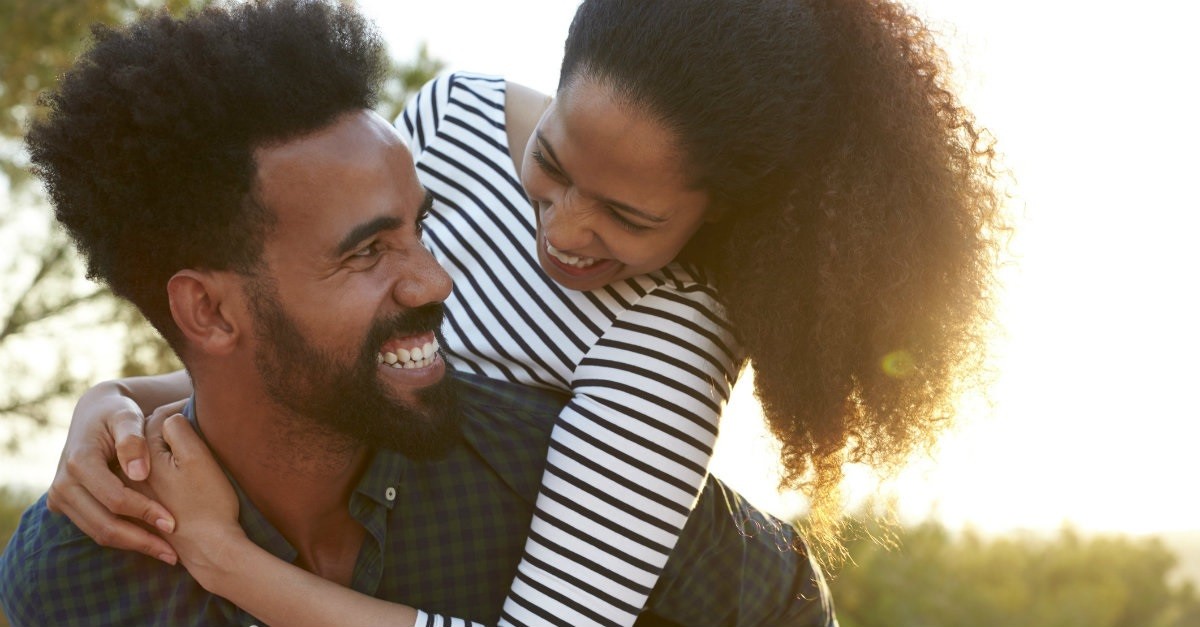 ©Thinkstock/monkeybusinessimages
6. Prioritize Supporting Each Other in Using Your Talents for Go
Real adult life comes with a lot of constraints. Our marriages come with limits on the amount of time we have, resources, and a whole host of demands pulling at us from all directions. If we aren't careful, our time will be sucked away from us and poured into whatever task is in front of our face. We have to prioritize how we spend our time. 
This begins by having conversations about how to support each other's talents. Brainstorm and pray together to identify what your greatest gifts and dreams are. Support each other in finding ways to give your talents to God's kingdom. Help each other achieve your God-given dreams, so that your life together itself can be an act of worship. 
Each spouse may need to sacrifice a little to support the other, but this doesn't mean sacrificing your marriage or family for the sake of "ministry." 
God values our marriages and wants them to be vibrant and strong! What it does mean is that we take a hard look at our lives together and see if there are places that we can replace the inevitable waste with finding our purpose in God's Kingdom. 
In my marriage, I struggled when we had young kids. I was so overwhelmed that I was jealous when my husband took a Sunday morning to play for the worship team. I didn't see that in that moment I served God by taking care of my kids so my husband could worship and serve the body of Christ for that morning gathering. 
Since then, God has helped me to see that it's a part of my worship to support my husband using His talents for the Lord and vice versa.
7. Serve One Another with Love
Marriage itself is a great way to express worship and gratitude towards the Lord. In 1 Corinthians Paul instructs the new believers to be "thankful for their gift" concerning their marital status.
He knew that God uses our circumstances to grow our faith. Married life is not always easy but it's a great space to die daily to ourselves and show love for God by following His commands to love others as He loves us. 
What are some ways you can surprise your spouse with an extra dose of God's love delivered through you? This could look like doing extra chores around the house, it could be a special outing that you plan for the both of you, gifts are always a welcomed expression of love, or maybe it's going to the Lord in prayer for your spouse if you are in the midst of a tough season. 
Our efforts to be loving spouses in our homes are an essential part of what it is to live a God-centered life. We are missing the heart of God if we raise our hands in praise on Sunday and then come home and neglect our marriages the rest of the week. 
True worship starts in our homes. It's the everyday choice as a couple to die daily to yourselves and follow God's will for your lives together. 
It's cultivating daily patterns that remind you both that you serve a great God. When we live lives with a Heaven-minded perspective our marriages reap the benefit of walking together with a God-inspired purpose and joy. 
---
Amanda Idleman is a writer whose passion is to encourage others to live joyfully. She writes about all things motherhood for Richmond Macaroni Kid, creates devotions for Daily Bible Devotions App, she has work published with Her View from Home, is contributing to a couples devotional for Crosswalk, and is a regular contributor for the marriage/family/homeschool/parenting channels on Crosswalk.com. You can find out more about Amanda at rvahouseofjoy.com or follow her on Instagram at rvahouseofjoy.
Photo Credit: ©GettyImages/monkeybusinessimages