6 Ways to Relight the Flame in Your Marriage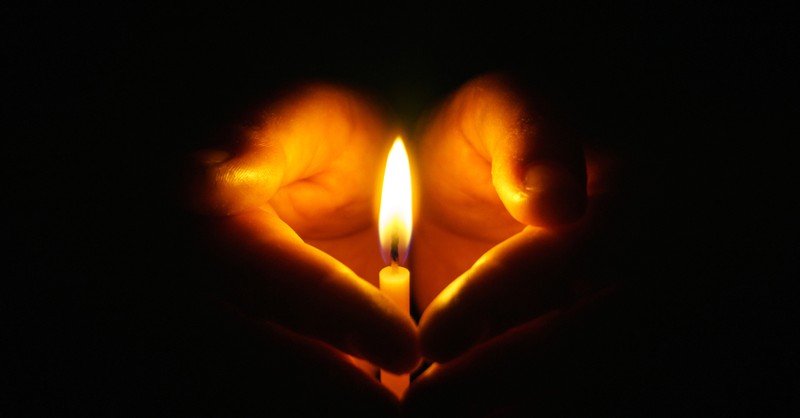 Like any other eager bride, my wedding day was a blur. If I am totally honest, my groom and I were merely going through the motions. We desperately yearned for the day to grind to a halt. We longed for the moment we would finally snuggle up in our hotel room. Just the two of us left to our own devices.
Four years later I, was sobbing quietly in my sitting room as I nursed my ravenous toddler. I felt unloved, misunderstood, and taken for granted by my husband. When I bitterly spewed my misgivings to him, he, too, admitted to feeling duped. He felt unfulfilled and disrespected by me.
We both agreed that was not the kind of marriage we had envisioned on the crisp Saturday morning when we got hitched. I had personally hoped to have the most sizzling marriage on God's green earth. My zealous plan had gone belly up and left me simmering in bitterness. Our marriage flame was slowly ebbing away. If you feel like the flame in your marriage is tapering off, please chin up because you are not alone. Nearly all married couples stumble into this fork in the road at some point. Bills, kids, hectic careers, familiarity, and a host of other factors cause couples to drift apart and fizzle out the spark.
Thankfully, there are several practical amends that you can make to reignite the flame. Here are six of them.
1. Swallow Your Pride
Ouch, that sounds prickly, I know, but yes, chugging down your pride is a prerequisite to reclaiming the sizzle in your marriage. When I realized that trouble was brewing in my marital paradise, I had two options. I could carry on sitting on my high horse, stewing in resentment as I waited for my husband to be the first to lift a finger. Or I could toss my pride out the window and humbly reach out to him. Pride and a bloated ego will keep you from taking the first step.
Do you have to win every argument with your spouse? Is your spouse always the first to apologize? Is it always your way or the highway? Do you consider yourself more important than your spouse? If you answered "Yes" to these questions, it's time to switch things up. You cannot reclaim your marriage spark without embracing humility. In his letter to the Philippians, Paul said, "Let nothing be done through selfish ambition or conceit, but in lowliness of mind let each esteem others better than himself." (Philippians 2:3)
When you esteem your spouse better than yourself, you will not hesitate to forgive them, fulfill their needs, honor them and make the sacrifices that need to be made to set your marriage back on course.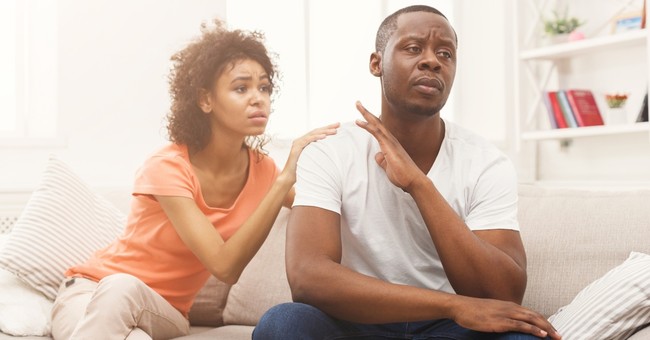 Photo credit: ©Getty Images/Prostock-Studio
2. Aim to Change Yourself, Not Your Spouse
Often, when people are mulling on the issues plaguing their marriages, they tend to point fingers at their spouses. No surprise there; this is very typical of human beings. It's easy peasy to zoom into the speck in your spouse's eye and ignore the glaring plank in your own. After which, you start devising ways of changing your spouse.
Here's a fact - it's very hard to change an adult, especially by pestering or nagging them. But you know who can change them effortlessly? You guessed right. God. He does a neat job of redirecting the hearts of the human beings he created.
How about turning a blind eye on your spouse's flaws and getting busy smoothing your own jagged edges? When you resolve to work on yourself and leave your spouse to God, you will be surprised to see your spouse getting stirred to work on their flaws (without you asking them). Try that; I dare say it works like a charm.
3. Relish the Good Old Days
Sometimes all it takes to give your relationship a kick is by reminiscing on the good old days. Go out on a date with your spouse and muse over your spine-tingling courtship days when you were inseparable, joined at the hip. Ruminate over the meticulously planned surprise engagement that had both of you bawling your eyes out.
Pore over your wedding photo album or watch your wedding video and savor the untainted sweet love you shared before life got in the way. You can even sprinkle some pizzazz into your marriage by renewing your vows.
4. Spend More Time Together
Chances are that if the flame in your marriage is petering out, you are not spending enough time with your mate. Remember the excessive amounts of time you squeezed in before you got hitched? That clearly shows that spending time together is a key ingredient in a relationship. I wonder why most of us think we can ditch that invaluable practice after marriage and still thrive.
Many couples swear by weekly date nights. Date nights help couples view each other as lovers, not merely parents or roommates. They help fizzle out familiarity and reinforce the commitment to the marriage. Studies show that couples who spend quality time together at least once every week enjoy higher quality relationships and record lower divorce rates.
Need we say more? Go ahead and carve out some weekly non-negotiable time together with your spouse. Apart from date nights, you can also explore other activities like lunch dates, hiking in the mountains, lazy walks in the woods, playing games, cooking together, exercising, or whatever else floats your boat.
5. Have Sex More Often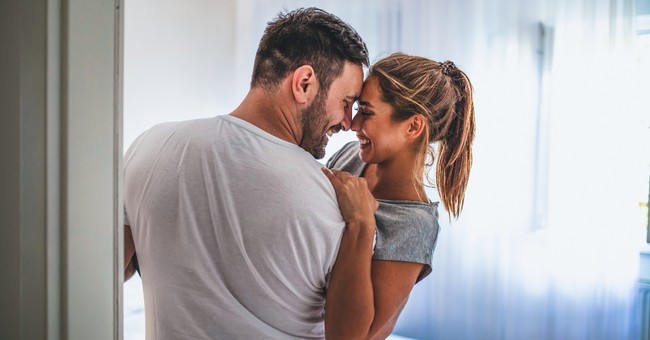 Photo Credit: ©iStock/Getty Images Plus/dragana991
Another casualty of a marriage that is losing its luster is sex. When couples are simmering in resentment and drifting apart, they get intimate less often. Yet sex is very critical in a marriage. Many relationship experts have touted it as the glue that bolsters a marriage.
God designed sex not only for reproduction but for pleasure and intimacy. Sex helps couples connect emotionally, strengthens their bond, boosts their happiness, and helps them forgive each other easily. Without sexual intimacy, the marriage morphs into a shell and is susceptible to attacks left, right, and center. Of course, we have to appreciate that in some cases, sexual intimacy is not possible due to factors beyond control, such as illnesses.
Paul urged the Corinthian Church married folk not to deprive each other except for a short time of prayer and fasting. Otherwise, they ran the risk of being tempted. (1 Cor 7: 5). Sex does not belong on the back burner. God holds it high up in the marriage radar, and you too should.
6. Love Your Spouse God's Way
In a marriage relationship, we are more predisposed to dispensing conditional love. Conditional love seeks to ascertain whether the other person is deserving before extending a favor. An incensed wife could, for instance, argue, "My husband forgot my birthday, so he should not expect me to be intimate with Him this week."
A crestfallen husband may resolve, "My wife has not packed my lunch for three days straight, I am in no mood of buying her flowers tonight." Yet God calls us to a higher kind of love, Unconditional and unrelenting love.
"Love suffers long and is kind; love does not envy; love does not parade itself, is not puffed up does not behave rudely, does not seek its own, is not provoked, thinks no evil, does not rejoice in iniquity, but rejoices in the truth, bears all things, believes all things, hopes all things, endures all things. Love never fails. But whether there are prophecies, they will fail; whether there are tongues, they will cease, whether there is knowledge, it will vanish away." (1 Corinthians 13:4-8)
If we took the leap and loved our spouses with this kind of love, our marriage flames would undoubtedly be blazing hot!
Photo credit: ©GettyImages/ossyugioh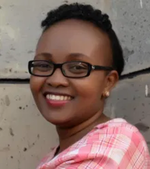 Keren Kanyago is a freelance writer and blogger at Parenting Spring. As a wife and mom, she uses her blog to weigh in on pertinent issues around parenting, marriage, and the Christian Faith. She holds a degree in mass communication with a specialty in print media. Follow her on Facebook and Instagram and/or shoot her an email at kerenkanyago@gmail.com.