4 Ways Wives Can Rekindle That Flame in Their Marriages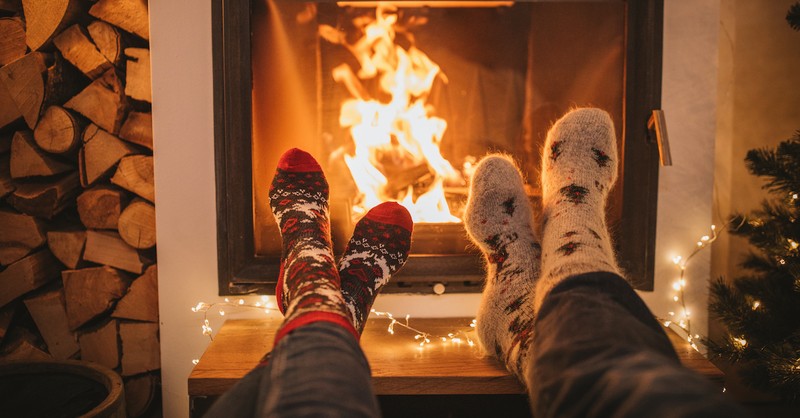 I genuinely blushed when I first read the Song of Solomon. As a young teen girl, I could hardly believe they would let a sensuous book like that make it into the Bible. It hardly seemed appropriate, bordering on shocking. But there it was: "Let him kiss me with the kisses of his mouth" (1:2) or my husband's favorite (or at least the one he most teases me about), "Your two breasts are like two fawns" (7:3). Honestly, Mr. Jacobson!
So you see, it wasn't until I was older and a married woman that I began to fully appreciate the beautiful romance played out in the Song of Solomon. Now that I'm well past a blushing age, I love how this biblical love story begins with the Shulamite woman expressing her deep pleasure and joy in her lover. She unashamedly tells him, "For your love is better than wine," and then a little later in the first chapter, "Behold, you are beautiful, my beloved, truly delightful" (v. 16). In case you haven't picked up on it yet, these two are terribly in love.
And everything is going very well with the two lovebirds until a little later when we get to Chapter 3. Then this same woman falls asleep and experiences a rather vivid and terrible dream—a nightmare, really. And in this dream, she looks for her lover all over the city but can't find him anywhere. The situation is beginning to feel quite hopeless when suddenly, the Shulamite spots her man in the distance and races to meet him. Rejoicing to be reunited with her love, she declares to anyone who will listen, "I found the one I love. I held him and would not let him go" (3:4).
Maybe this is "only" a dream, but can't you picture their warm reunion? Imagine her teary relief and the joy of their embrace? Sheer delight. So how about you and your marriage? How do you express delight in your husband (and vice versa)? Do you light up when you "spot him in the distance" or when he (or you) comes home from work? Hold on to him and never want to let go?
Or perhaps that's not where things are at right now. It's not just you. We're all prone to leave off with the lover's delight once we've been married for a while. We get wrapped up in frustrations and lost in the busyness of everyday life rather than getting wrapped up in his strong arms and lost in our love.
So, if you find you're in a season where your marriage feels a bit mundane (even though you love your husband!)? Phylicia and I would like to share four of the "flirtations" we've done in our marriages that you can try out too—all easily adapted to whatever makes the most sense in your situation.
1. An Admiration Experiment
Why are we so quick to think negative thoughts about our spouses? To keep track of where they fail us and the ways they can do better? Yet Scripture says, "Therefore encourage one another and build one another up" (I Thess. 5:11) so, I decided to make a list of the GOOD things my husband did over a few days. Then I texted him a list of what I had noticed and how much I appreciated those things. For your experiment, you might want to compliment his parenting, tell him you're grateful for his help or write a note admiring his many strengths. You might be surprised how he responds to your intentional affirmation! -Phylicia
2. A Friendship Experiment
I came to marriage with a strong independent streak, and it took a while for me to see Josh as a friend -- the kind of friend who loves at all times (Prov. 17:17) -- not just my husband. So realizing this, I started cultivating our friendship by taking an interest in his hobbies: such as bowling, fishing, and video games, for example. How about you? What says "friendship" to your spouse? What could connect you together on a platonic level and bring you together emotionally? Write down some ideas and try one today! -Phylicia
3. A Kindness Experiment
Couldn't we all use some more kindness? And doesn't the Bible tell us to "be kind to one another" (Eph. 4:32)? Convicted, I decided to be more intentionally kind toward others—to the grocery store cashier, the coffee shop barista, and even our local UPS drive. But in my efforts, I suddenly realized that here I was willing to offer a kind word to these relative strangers . . . but what about to my husband? Could I not do the same for him? I found even my tiniest attempts at kindness had a powerful impact on our relationship—and maybe you'll find this too. So what are some of the ways you can show your husband an (unexpected) kindness? - Lisa
4. A Mystery Experiment
It's only natural that two people sharing their lives would inevitably fall into a routine. However, after a while, what's comfortable can also become dull, and we miss the mystery of romance. So why not spice it up? I'd suggest planning a special evening or an unexpected event—such as a mystery dinner, a surprise party, or tickets to a favorite concert—and breaking out of the mundane. Both my husband and I were surprised at how much we enjoyed this extra spark to our marriage! And I bet yours will too. -Lisa
Phylicia and I hope that these experiments (and others) will encourage you to make a powerful, positive change in your own marriage. Not only do we believe you'll find it fun, but we also hope they will transform your heart and the heart of your husband. May the power of pursuing love make this flirtation experiment only the beginning of something beautiful for you both!
Photo credit: ©GettyImages/svetikd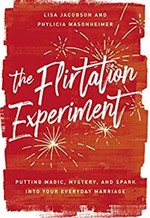 Phylicia Masonheimer is a national bestselling author, speaker, and host of the Verity Podcast. Her blog - Every Woman a Theologian - teaches Christians how to know what they believe and live it boldly. Theology touches every area of life, so Phylicia addresses cultural questions through the lens of church history and sound biblical interpretation. She lives in northern Michigan with her husband and three children. Follow Lisa on Facebook and Instagram.
Lisa Jacobson is an author, a podcaster, and the founder of Club31Women.com, an online community of Christian women authors who write on marriage, home, family, and faith--a powerful voice for biblical womanhood. She is the author of the bestselling 100 Ways to Love Your Husband. Lisa and her husband, Matt, are also cohosts of the popular FAITHFUL LIFE podcast. They live in the beautiful Pacific Northwest where they have enjoyed raising their eight children. Follow Lisa on Facebook, Twitter, and Instagram.