What Is Submission in Marriage?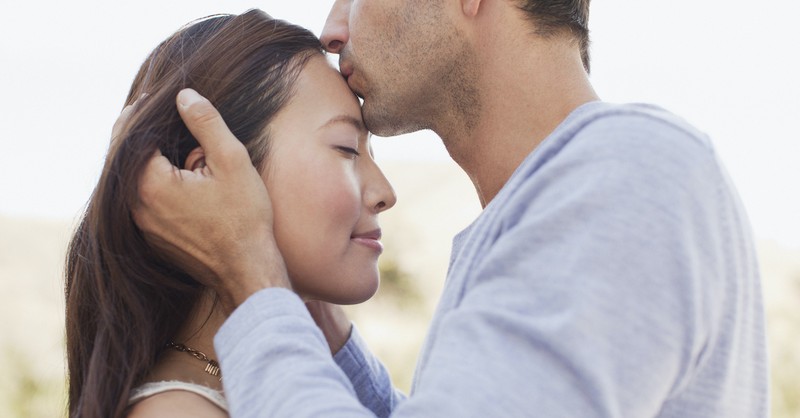 The story of man and woman goes all the way back to the Garden of Eden. At the start of it all, God created Adam and the animals. He quickly realized that he was in need of a "helper" who was fit for Adam. Genesis 2;18 says, "Then the Lord God said, "It is not good that man should be alone; I will make him a helper fit for him." God created Eve, that long sought after "helper." While helper sometimes can bring to mind a weaker being, the Hebrew word in these passages of Scripture is "ezer," which in the Hebrew Bible was only used when referring to a superior or an equal.
As time goes on, the story gets more complex. Sin and death enter the human story, and suddenly this equal partnership becomes more challenging to maintain. In Genesis 3, one of the many consequences of Adam and Eve choosing to become like God by eating from the tree of knowledge is that the woman's desire will be for the man, and he shall rule over you (Genesis 3:16). It is in the Garden the struggle began to be that perfect pair that God intended male and female to be.
Since then, God wrote a book intended to be a guide for how to live our lives. God is love and his Word is filled with advice on how to best love the people he has placed in our lives. Submission in marriage is a part of that relational advice God gives us. The Hebrew word for submit is a verb meaning apply, serve, present, bring near. What a beautiful definition when applied to marriage!
We have to apply effort to our marriages and serve one another in love daily; our marriages can only thrive when we commit to being present in our communication with one another, and marriage is all about being near to each other, sharing all the details of our days with one another. When the Hebrew definition is applied, submitting to our spouse feels like the recipe for a thriving marriage relationship!
What Does Scripture Say about Submission in Marriage?
The Bible talks a lot about marriage. The church is called 'the bride of Christ,' which connects God's grand story he is writing through history and the marriage that we live out in our homes. God is a relational God. He wants to be in close communion with us, and he knows we need each other to find peace and joy in this life.
Ephesians 5:21-33 says, "Submitting to one another out of reverence for Christ. Wives, submit to your own husbands, as to the Lord. For the husband is the head of the wife even as Christ is the head of the church, his body, and is himself its Savior. Now as the church submits to Christ, so also wives should submit in everything to their husbands. Husbands, love your wives, as Christ loved the church and gave himself up for her."
These words help us understand that our relationships thrive through service to one another. We don't get far when we approach others with obstinance, pride, and selfishness. When we become followers of Christ, we live a submitted life! We submit to one another, and ultimately in all things, we submit ourselves to the leadership of Christ Jesus.
3 Ways to Submit in Your Marriage
1. Commit to Serve One Another with Love
Galatians 5:13 says, "For you have been called to live in freedom, my brothers and sisters. But don't use your freedom to satisfy your sinful nature. Instead, use your freedom to serve one another in love." Biblical freedom is when we use our free will to serve one another in love. This is a powerful truth when applied to our marriages!
Serving our spouse starts when we take a posture of humility in our marriages. This is so much harder than it sounds! For most of us, our natural tendency is to think we are right and to meet our own needs first. God calls us to lay down our pride to have the ears to hear our partners. It's impossible to know how to effectively serve your spouse without being willing to listen to your spouse when they communicate their needs, desires, frustrations, and more!
2. Create a Culture of Love and Respect In your Home
You have probably heard that men need respect and women need love, which has some truth in it, but the whole truth is that every person craves love and respect from their loved ones, no matter their gender. My husband desires that I show him affection, I affirm him through my words, that I seek out and take his advice, I serve him lovingly, that I spend time with him, and more. Each of these are examples of both loving him and respecting him. I also crave the same things from my husband.
Submission looks like a culture of love and respect to be present in our homes. Sometimes this requires us to slow our pace of life down, so we have time to carefully and thoughtfully consider each other's words and show each other the respect that we all crave. This can look like romantic gestures that remind each other that we still choose them! What can be true is that those romantic, love-filled gestures look different for every person. I love when my husband plans special things for us to do together. My husband loves when he has space in his schedule to create or be active. It's important that we consider our partner's preferences when seeking to communicate love and respect to them.
3. Remember God is the Head of Your Marriage
The idea of submission does not stop with the two people in a marriage relationship. God is the third and the most important part of our marriages. If our hearts and homes are not ultimately submitted to God and his leading, then we will find ourselves struggling to live out this concept. Ultimately, it is the Holy Spirit that empowers us to build our lives together well.
When we inevitably face moments where it is hard to want to love, respect, or serve our spouses, we thankfully have God to go to in those tough seasons. He gives us the desire and strength to stay present in our homes when we get weary. He can work on the actions, heart, and mind of your partner to resolve issues. You don't have to correct every felt injustice because ultimately, it's God you serve, God who corrects, and God who judges our hearts. When we submit our marriages to God, we can trust him to be our ultimate helper when our own ability wavers.
Submission can almost feel like a bad word because it has been abused and turned into a justification for inflating the superiority of one gender over another. This was not at all the truth that God tries to impart to us through his Word. His truth is about partnership, service, love, respect, intimacy, and more than anything else, it points us to the truth that He is the essential piece of the marriage puzzle.
Photo credit: ©Getty Images/Sam Edwards
---

Amanda Idleman is a writer whose passion is to encourage others to live joyfully. She writes devotions for My Daily Bible Verse Devotional and Podcast, Crosswalk Couples Devotional, the Daily Devotional App, she has work published with Her View from Home, on the MOPS Blog, and is a regular contributor for Crosswalk.com. She has most recently published a devotional, Comfort: A 30 Day Devotional Exploring God's Heart of Love for Mommas. You can find out more about Amanda on her Facebook Page or follow her on Instagram.