What Makes Your Wife Feel Loved?
Whitney Hopler

Crosswalk.com Contributing Writer

2007

25 Sep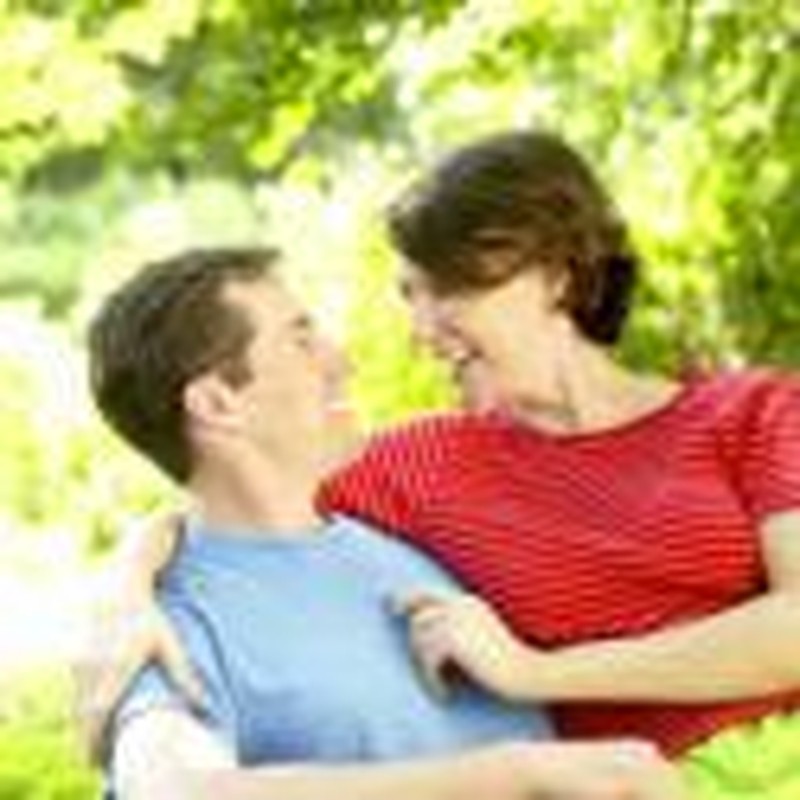 Editor's Note: The following is a report on the practical applications of Emilie Barnes' new book, What Makes a Woman Feel Loved?, (Harvest House, 2007).
Even though you proclaimed your love for your wife when you said your wedding vows, it's not enough to assume that since you married her she should know that you love her. Your wife needs fresh expressions of your love every day to know that your heart still beats strongly for her.
Here's how you can make your wife feel loved:
Love God first. Realize that you can't truly love another person until you love God, because the power to love comes from Him. Make your relationship with God, through Christ, your top priority.
Give generously. Ask God to help you shift your focus from what you can get out of your marriage to what you can give through it. Devote plenty of time and energy to building a great marriage. Encourage your wife through your words and actions whenever you can. Instead of trying to change your wife, pray about your concerns, and trust God to change her. Give your wife plenty of affection.
Enjoy all three types of love in your marriage. Understand that love isn't a feeling – it's a decision to act in loving ways toward your beloved, no matter what. Proactively express the three types of love to your wife: eros (sexual attraction), philo (friendship), and agape (sacrificing some of your own needs to meet your wife's needs). Expect that doing so will change the dynamic of your marriage for the better, and love will come back to you in return.
Resist unhealthy outside influences. Establish a solid bond with each other by becoming independent from each other's parents (moving out of their home, not relying on them for money, making your own decisions, etc.) while still honoring them. Know that becoming one in marriage doesn't mean becoming the same. Instead, it means sharing the same degree of commitment to Christ, to your marriage, and to the goals, dreams, and mission in life that you have as a couple. Don't let prevailing cultural mindsets shape your marriage. Instead, pray often that the Holy Spirit will renew your mind and help you be faithful to God's truth. Resist lies like: "You can have it all," "Men and women are fundamentally the same," "Men and women view sex the same way," and "Speaking your mind is better than listening."
Concentrate on the positive. Rather than making insensitive and inappropriate attempts to change your wife, support her in prayer and be willing to for God to do His work in her life. Ask God to help you see your wife as He sees her, and to love her as He calls you to love her. Don't expect her to be perfect; remember that you're not perfect either, because you both are only human. Offer your wife patience, forgiveness, and unconditional love. Ask God to reveal any unrealistic expectations you may have your marriage and change your expectations accordingly. Think and pray about what your purpose as a couple is in life, and once you've clarified that, seek to fulfill that purpose as you make daily decisions. Recognize that living with purpose is more important than the irritations of daily life. Openly and honestly address and resolve misunderstandings with your wife, share feelings with each other, talk through offenses, and deal with doubts about each other's integrity so you can build a truly trusting relationship.
Let biblical truths guide your marriage. Make a daily habit of reading, studying, and meditating on the Bible. As you read, look for: a special promise you can claim, a principle to help you in your daily life, a command you should follow, a light that reveals sin in your life, a meaningful verse you want to memorize, comfort or insight for the hard times you're facing, guidance for the day ahead, or hope that encourages you. Pray about what you find in God's Word each day, and do your best to apply its truth to your marriage. Ask your wife to let you know what specific ways you can pray for her. Keep track of your thoughts and feelings, as well as how God answers your prayers, in a journal. Consider going through a Bible study with your wife.
Walk your talk. Know that you signal your love for your wife powerfully when you keep your promises and actually do what you say you will do. Reflect on your wedding vows and keep in mind that you made a commitment not just to God, but also to your wife. Work with your wife to write out some new vows for your marriage, then discuss them and recommit your marriage to God. Ask God to give you the strength you need to live your vows out with integrity.
Show consideration for your wife. Pray for the confidence you need to be a true gentleman in your marriage, willing to put your wife's concerns over your own in some situations. Make time to engage in meaningful conversations with her, even when you don't feel the need to talk as much as she does. Spend time together as a couple regularly, even when your schedule is busy. Share household chores and other responsibilities. Encourage your wife to take some time out for herself to do something fun and relaxing (like getting a massage or going out for dessert with girlfriends).
Do your best to help meet your wife's top needs. Get to know what your wife's most important needs are, and do your best to help meet them, without always having to be asked. Understand that many women need affection, conversation, honesty and openness, financial support, and family commitment. Expect that your wife will likely prioritize these needs differently than you so as a man, but that her needs are just as valid as yours. Ask God to help you bless your wife in each of the areas that are most important to her.
Use your differences to build unity. Recognize that the many differences between you and your wife (temperaments, backgrounds, etc.) are actually gifts that you can use to complement each other and grow more together than you could apart. Come to understand and appreciate the differences between you and use them to build greater unity in your relationship. Stop trying to change your wife or be someone you're not; give each other the freedom to be the unique people God made you to be. Look for your wife's strengths and affirm them, while being patient with her weaknesses and offering her unconditional love that will strengthen your bond. Bring out the best in each other.
Cultivate a friendship with your wife. Be honest with your wife. Be loyal to her. Hold each other accountable. Encourage each other. Show interest in your wife's activities and be willing to join her in some of them when you spend time together. Figure out what types of words and actions best communicate love to your wife (not just to you), and express your love for her in ways she'll best receive. Give your wife the freedom of knowing that you won't try to control her (making sure she has enough personal time, her own money and credit, etc.). Love her unconditionally. Make it a priority to schedule couple time just to enjoy being together.
Give your wife emotional security. Let your wife know that she can count on you to be there for her whenever she needs reassurance of your love. Give her plenty of affection and verbally express your love often. Ignite a spark of romance anew to let her know that your relationship is still doing fine.
Derive romantic inspiration from the Song of Solomon. Read the Song of Solomon in the Bible and let its examples of how emotional and physical love develops inspire you and your wife. Know that the love between you is a form of worship to God.
Remain committed. Assure your wife that the love you share is for a lifetime. Act on your love for her for better or worse, in sickness and in health, for richer or poorer, until death parts you.
Adapted from What Makes a Woman Feel Loved?, copyright 2007 by Emilie Barnes. Published by Harvest House Publishers, Eugene, Or., http://www.harvesthousepublishers.com/
Emilie Barnes is the author of 60 books, including The Twelve Teas® of Friendship; Cleaning Up the Clutter; Heal My Heart, Lord; and 15 Minutes Alone with God. Emilie and her husband, Bob, are also the founders of More Hours in My Day time-management seminars.