Why to Expect Your Spouse to Disappoint You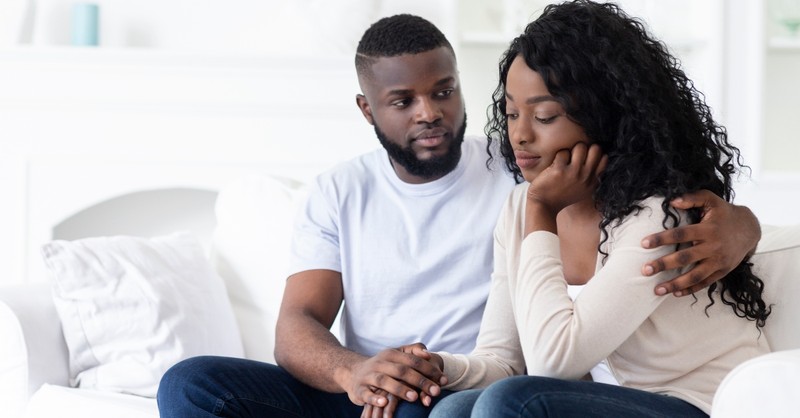 A big problem with marriage today is that we expect perfection: we agonize and stress over planning the perfect wedding ceremony from the very beginning. Everything has to be perfect; one mistake in the eyes of many can ruin the entire day. I remember at our wedding we had planned to serve ice cream sundaes for dessert. Everyone was having such a wonderful time that at some point, they were completely forgotten! No one cared, and we laughed about it later because we were left with some huge tubs of ice cream to eat between two people!
Those of us who walk into marriage expecting to be the perfect partner and marry the perfect partner are in for a wake-up call. The first time my husband and I had an argument, I could tell by looking in his eyes, and he could tell by looking in mine that at that moment we were both thinking: perhaps we had made a mistake. If we love each other, why are we arguing? If we love each other, why aren't we happy?
I think so often that our high expectations of marriage can cause us to build up resentment towards our partner over time. There is no other relationship that we put under a microscope and monitor so closely as we do with marriage. If I argue with my sibling, it is normal and even expected. Suppose I bicker and disagree with my parents or my kids. In that case, it's the same expectation: disagreements happen, and it's a normal part of those relationships: but with my spouse, those disagreements and annoyances somehow become a red flag or, even worse, a reason to run or stop loving them altogether.
I realized after many years into our marriage that it was time to change my expectations. I can't keep my spouse happy all of the time, so why was I expecting him to do this for me? I started expecting my spouse to disappoint me at least once a day (because prior to this, I was expecting that he would never disappoint me). It sounds silly but hear me out:
When we were newly married, I would get upset over little things like socks beside the hamper one day or an overflowing trash can the next when I specifically asked for it to be taken out. Over time these minor disappointments I had in my heart would snowball and become a big thing: in this case, I felt like my spouse was ignoring me, or I felt like he wasn't listening to me. It really had nothing to do with the socks and the garbage; I felt ignored and unheard. I also left no room in my head for him to be a very busy human and husband who sometimes had 25 things on his brain at work. I know now that often he was prioritizing his way through hectic days, so sometimes the things I asked for were lower on his priority list than things like making sure our bills were paid, and food was on the table.
So I started expecting socks by the hamper and an overflowing trash can, and I stopped nagging him and took care of those things myself. I started expecting him to be imperfect, and it became much easier to be married to an imperfect man than to fill my head with notions of a perfect one and get upset when he fell short. This also freed me up to not beat myself up when I made a mistake. When I was unreasonable or cranky at him because of something going on with me, I quickly realized I would disappoint him at least once a day (or likely even more than that).
I can't tell you the number of times I was stressed about something or my pregnancy hormones were raging, and I took my frustrations out on him. I can't tell you the number of times I was running on no sleep with new babies or very little time to eat and snapped at him for something that wasn't even his fault. It was evident that I, too, was a human being incapable of keeping him happy all the time. It was obvious that we were and still are very busy parents of three small children. I didn't want him to walk away from me because of my imperfections, and I certainly did not want to walk away from him because of his.
Ultimately these disappointments in our marriage point us to Christ: the One who never leaves us or forsakes us despite our imperfections. The One who will never fail us: "Be strong and of a good courage, fear not, nor be afraid…for the LORD thy God, he it is that doth go with thee; he will not fail thee, nor forsake thee." -Deuteronomy 31:6
No matter how many times we disappoint Him, He chases us down with His unconditional and everlasting love: "The LORD hath appeared of old unto me, saying, Yea, I have loved thee with an everlasting love: therefore with lovingkindness have I drawn thee." -Jeremiah 31:3
It is this unconditional love that has prompted me to place fewer conditions on my spouse: It's okay if he doesn't do every single thing I ask (especially those things I can do myself). It's okay if he's cranky sometimes. It's okay if he's tired. It's okay if we don't have the same interests. It's okay if we argue sometimes. It's okay if we show our big feelings. It's okay to disappoint one another.
And ultimately, it's okay to be imperfect. It's also okay to have an imperfect marriage. It's far better to have a real marriage:
A real marriage where we both put our best foot forward but sometimes we fall short of the other person's expectations. A real marriage where we are quick to forgive and slow to anger. A real marriage where we see each other in all their flaws and less than desirable traits and habits: but keep on loving them anyway. A real marriage where we expect disappointments, often, even once a day or more, and work through them and move on from them. A real marriage where we don't hold mistakes over the other person's head as a way to punish them. A real marriage where we don't give each other the silent treatment when we are upset but work out our disappointments as a team. I have written about working together as a team here. I have also written about the fact that we do not vow to stay married to an abusive partner here.
But we do vow to stay for better or worse, and sometimes those annoying things that we don't like are part of the worse. Sometimes we need to step outside ourselves and the expectations we've created for our spouse in our heads. Sometimes we need to realize that if we messed up terribly, we wouldn't want our spouse to reject us, and so we need to treat them the same way we desire to be treated: even when our sinful side rears its ugly head.
There will be bad days; there will be disappointments. I experienced many of these in my single days as well. The beauty of marriage is we have someone to walk right on through the muck and mire with us. We have someone to hold us when we're breaking, and we have someone to carry us when life gets too hard. We have someone who will undoubtedly disappoint us and remind us of the importance of learning to love one another without conditions. The same way our Father in heaven looks at us and loves us: no matter how many times we disappoint Him.
Related Resource: Listen to our new, FREE podcast on marriage: Team Us. The best marriages have a teamwork mentality. Find practical, realistic ideas for strengthening your marriage. Listen to an episode here, and then head over to LifeAudio.com to check out all of our episodes:
Photo credit: © Getty Images/Prostock-Studio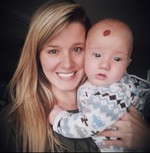 Kali Dawson graduated from St. Thomas University with a B.A. in English and a Minor in Journalism and Communications. She is a School Teacher, Pilates Instructor, and Mama of two young children and a beautiful 2020 baby. She is married to her real-life Superhero. When she's not holding small hands or looking for raised hands you will find her writing fervently about faith and family. To read more, you can find her on Facebook at Faith, Family, Freelance.