Words of Encouragement Your Man Needs to Hear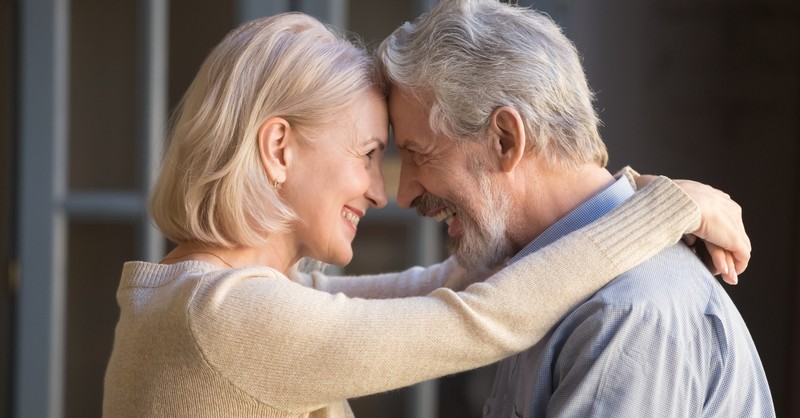 We all need encouragement. God provided us the Bible as a guidebook and gave us stories of how people and communities support one another.
We are not meant to do this faith journey alone. Sometimes we are the ones needing encouragement. Other times we have the exciting opportunity to encourage others.
Both men and women need to be lifted up. For this article, we will focus on men and words of encouragement men need to hear.
Why Do Men Need Words of Encouragement?
Some might have the idea men don't need encouragement; they can handle things on their own. The Bible provides numerous examples where men support their brothers (Moses and Aaron, Moses and Joshua, Paul and Timothy, Paul and the Corinthian, Jesus and the disciples).
Men don't always openly share the stress they carry around. Their broad shoulders carry heavyweights not wanting to burden others with their problems.
Men have the gift of compartmentalization. As a female, this amazes me. I'm in awe of how thoughtful God was when he crafted both males and females and the way we handle things differently.
My husband can have the most stressful day at work yet come home and somehow be present and silly with our kids.
Even though men can compartmentalize, they still need encouragement. They need to know their wives love and respect them. They probably won't ask for affirmation; we have to give it to them anyway.
I admire men. They carry a lot of responsibility on their shoulders without complaining about it.
Just like women feel a pull between family and work, men have the same tension. They have to figure out how much they give to their work, yet still be present and available for their families.
The work environment is pressuring them to work harder and longer hours while their kids and wives need them home.
We are aware of how moms are pulled in every direction and the variety of roles we hold. We don't always acknowledge the same strain in men.
They may not be asking for encouragement, that doesn't mean they don't need it.
How to You Encourage Someone Biblically
Where do we turn to figure out how to encourage someone Biblically? To the Bible of course.
In Deuteronomy 31 Moses passes the figurative baton to Joshua to lead the Israelites to the promised land. After forty years in the desert and one hundred and twenty years of age, Moses tells the people "I am no longer able to lead you" (Deuteronomy 31:2).
God and Moses give Joshua a pep talk as he grabs the baton and begins his journey. They both use the same phrase, "Be strong and courageous" (Deuteronomy 31:7 and 31:23).
They could have told Joshua not to mess up, but instead, they offer words of encouragement. In addition, God tells Joshua, "I myself will be with you" (Deuteronomy 31:23). What reassurance! Joshua is not alone in his mission.
Model after God and Moses and remind your people they are not alone, ever! "For the Lord your God goes with you; he will never leave you nor forsake you" (Deuteronomy 31:6).
How do we biblically encourage others? We look to the Bible for verses, examples, and stories we can share. They may not feel equipped, but we can remind them God is with them.
We can walk alongside them in their journey. We can pray for them and with them. We can remind them they are not limited to their individual strength and knowledge; by asking they have access to the all-knowing Father.
Look how Paul motivated Timothy and the Corinthians. He knew they would grow weary and fall away from God, so he sent them letters of encouragement.
Words of Encouragement for Him During Hard Times
Men, like everyone, will experience hard seasons. There will be times they feel weak and tempted to sin. There will be occasions when work is frustrating and stressful. There will be times he feels alone and lacks relational companionship from his brothers in Christ, or his wife.
The tricky part about men is they don't always communicate these difficulties. I usually don't hear about these seasons until they have passed, or my husband has resolved the trouble.
Whether he deserves words of affirmation, we should provide them.
If our husband is acting differently towards us, we tend to think he is mad or frustrated with us. We internalize it and ponder what we have done wrong. Most of the time it has nothing to do with us!
Kicking him while he's down is not going to help him get back up. Let's focus on the good they are doing. I think men, just like women tend to be hard on themselves and set high standards for themselves. When they fall short (as we all do) they get discouraged.
Let your words be loving and filled with respect. Tell him the good qualities you like about him, his strengths. Build him up. Just like our kids won't always come out and tell us when they need cheering up. We have to pay attention.
"Consider it pure joy, my brothers, whenever you face trials of many kinds, because you know that the testing of your faith develops perseverance" (James 1:2-3).
"And we rejoice in the hope of the glory of God. Not only so, but we also rejoice in our sufferings, because we know that suffering produces perseverance, perseverance, character; and character, hope. And hope does not disappoint us" (Romans 5:2-4).
Encouraging Bible Stories for Men
The Bible is filled with unbelievable stories that show courage, perseverance, faith, and miracles. You can study and marvel at these stories.
We could talk about Moses and his treacherous journey through the desert leading thousands of people (Exodus).
We could talk about the friends who used creativity and ingenuity to get their paralyzed friend in front of Jesus by lowering him from the roof (Luke 5:17).
You could read about how a small shepherd boy defeated a huge Goliath uttering these words, "The Lord who rescued me from the paw of the lion and the paw of the bear will rescue me from the hand of this Philistine" (1 Samuel 37).
Consider Paul chained in prison preaching the Bible and converting guards (Acts 16:25).
Ananias's exhibited obedience and encouragement as he went into the house where Saul was and put his hands on Saul's shoulders and said, "Brother Saul, the Lord- Jesus, who appeared to you on the road as you were coming here – has sent me so that you may see again and be filled with the Holy Spirit" (Acts 9:17).
The stories of what God has accomplished through sinful human beings are just incredible.
Only God knows what is planned for your life. If you feel down and weak look to the Bible and through prayer for the Lord's strength. Just like these stories show normal men who accomplished great acts, they did it with the Lord's help.
Inspirational Bible Verses about Strength
See these verses about the Lord's strength and how we can lean on Him to find the strength we need.
"I delight in weaknesses, in insults, in hardships, in persecutions, in difficulties. For when I am weak then I am strong." (2 Corinthians 12:10)
"It is God who arms me with strength and makes my way perfect." (2 Samuel 22:33)
"The Lord stood at my side and gave me strength." (2 Timothy 4:17)
"He gives strength to the weary and increases the power of the weak." (Isaiah 40:29)
"Do not grieve, for the joy of the Lord is your strength." (Nehemiah 8:10)
"The Lord is my strength and my defense." (Exodus 15:2)
"So do not fear, for I am with you; do not be dismayed, for I am your God. I will strengthen you and help you; I will uphold you with my righteous right hand." (Isaiah 41:10)
The men in our lives, especially our husbands have a critical role. A godly man who choices life (instead of sin) can launch his family on the narrow path. On the other hand, a man refusing to deal with his sin brings his family destruction (Deuteronomy 30:15).
We don't always think about what the men in our lives are dealing with. They seem to be tough and able to handle a lot so we just assume they can.
Let's affirm the positive things men are doing to support their families and each other. Let's encourage them to stay in the word and make time for Christian groups which provide them Biblical advice. Let's lift them up in prayer and plead to God for them to stay strong in their faith and resist temptation.
Let's remember to honor and thank the men in our lives for who they are? Let's acknowledge all they have done and what they mean to our families. I for one am thankful God made them exactly the way they are.
Photo Credit: ©GettyImages/fizkes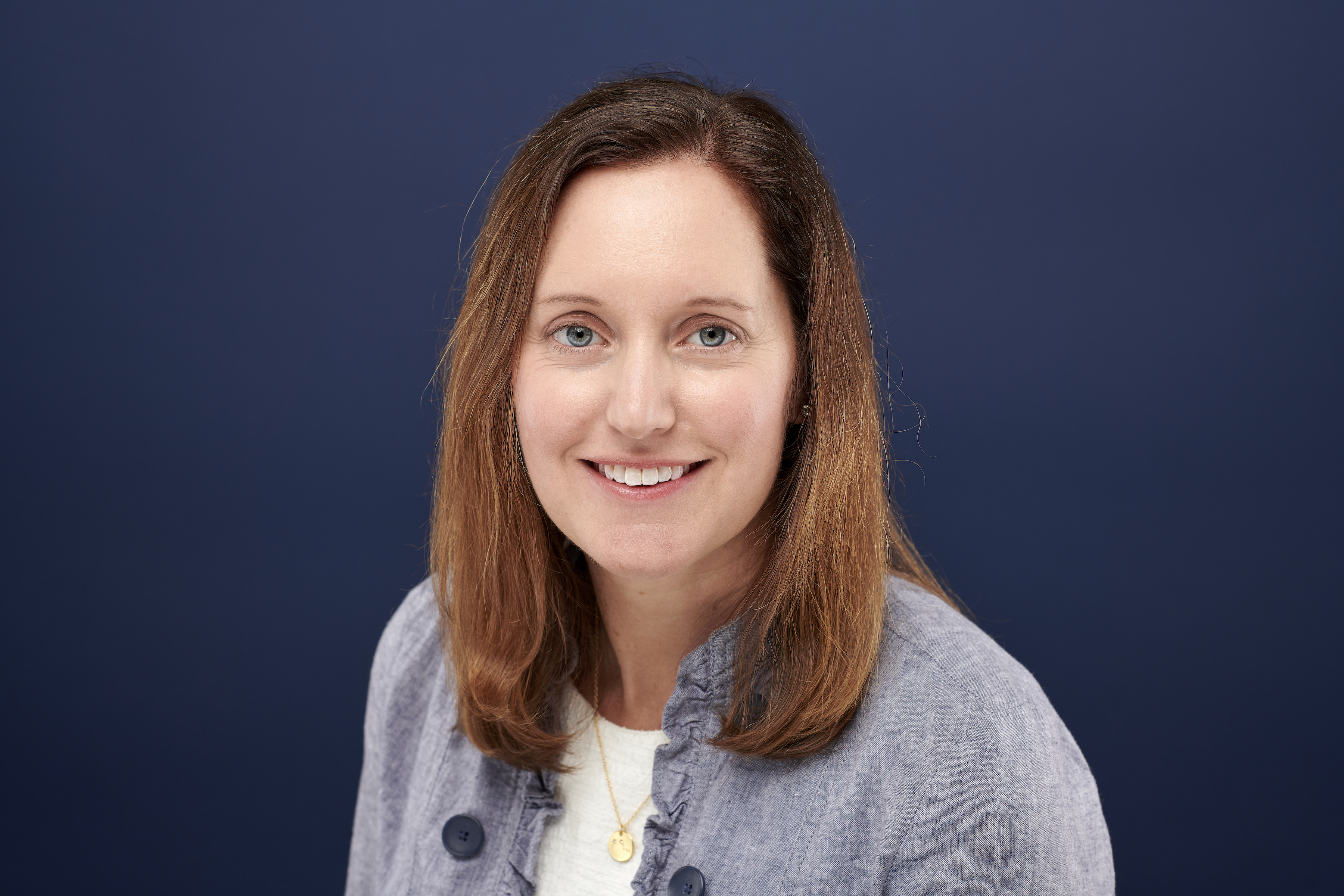 Katie T. Kennedy lives in Richmond, VA. She is married to a wonderful husband Jonathan and they have three girls. She is a writer, blogger, and employee of the family business. After a mid-life spiritual transformation, she discovered her love of writing. She loves to travel, read, be in nature, cook, and dream. She would love to connect with you online at www.katietkennedy.com, Instagram or Facebook.