9 Mother-Son Date Ideas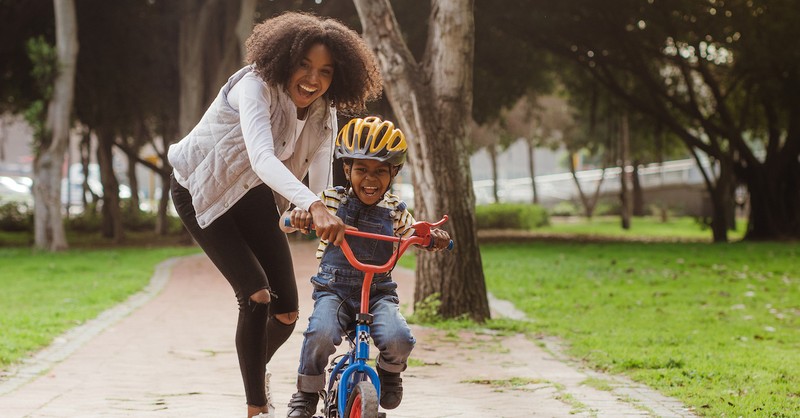 Father/daughter dances, mother/daughter teas, father/son campouts -these all sound familiar, right? There seems to be no shortage of organized activities for these family pairs, but there's one important combo missing. Most of us are hard-pressed to find activities specifically for mothers and sons.
The idea of parent/child "dates" is one that our family has long embraced. While jobs, sports, and other commitments can make it difficult to carve out one-on-one time with our kids, we value that time and prioritize it. When our kids were younger and less involved with extracurricular activities, we had dates weekly. We'd switch off the pairings, alternating between mother/son and father/daughter and the inverse combinations. When the kids were little, the dates were simple. We could go to the neighborhood park or share an ice cream cone. Occasionally we'd make it a little more elaborate and attend a monster truck show or the children's theater. The kiddos were quite amenable to whatever we had in mind; they just loved getting special time with mom or dad.
Fast forward almost a decade, and we have teenagers who aren't quite as excited about hanging out with us. We're definitely not cool anymore (were we ever?), and there may be a little more coercion involved in the outings. While it does become more difficult to make these dates a regularity as our children grow up, it becomes even more important as they enter adolescence and grow into young adults. Many families will find that fathers and their sons and mothers and their daughters have some shared interests, so these pairings may still happen organically. My husband and son both love mountain biking, and my daughter and I love to bake. So we naturally end up spending one-on-one time together in these couplets as we enjoy our hobbies alongside one another.
It can be more challenging to make the dates happen for mothers with their sons and fathers with their daughters. Fewer shared interests and even occasionally a feeling of awkwardness (especially for parents who grew up without siblings of the opposite sex) prove to be a challenge for many. Additionally, some parents (I find myself in this crowd) put pressure on themselves to make every moment count and end up causing the outing to become strained or stressful. If I try to have a serious, meaningful conversation with my son every time he and I have time together, he will very quickly develop an aversion to one-on-one time with me - and perhaps rightfully so! Instead, I want to cultivate an enjoyable relationship for him, which will naturally create quality time and the potential for organic, authentic, meaningful conversation.
In this spirit of fun, here are nine ideas for mother/son dates in three categories.
Dates that Require Some Planning or Preparation:
1. Kid's choice: do what he enjoys.
What are your son's hobbies? Does he love mountain biking? Is he a whiz at video games? Does he draw? Build with Legos? Work on cars? Let him teach you how to do the thing he's passionate about. Truly let him take the lead. Be impressed by what he knows and don't correct him or demean his interests. Treat him as the expert and express respect for what he knows and gratitude for his willingness to teach you. This is an opportunity to show him that what matters to him matters to you!
2. Go to a concert or live show.
Whether your son is obsessed with Paw Patrol or Dude Perfect or a new country artist you've never heard of, grab some tickets and enjoy the show. This is another opportunity to show interest in his interests, especially if you don't particularly enjoy the genre or performers - just don't let him see that you'd rather be elsewhere. Even if you don't really enjoy the show, you can enjoy the bliss it brings your boy.
3. Try something new together.
There are so many hobbies and interests out there, and learning something together is a great opportunity for bonding. Check out an indoor rock climbing gym or an ax-throwing venue in your town. Take a class from your local Parks & Rec or community college. Go whale-watching or bird-watching. Just make sure it's something he might enjoy. Obviously, this is difficult to predict if the activity is new to both of you, but think it through and apply what you know about your son. If he's not at all interested in cars, an auto maintenance class probably isn't going to be much fun.
Date Ideas that Keep it Simple:
1. Embrace the cliche: dinner and a movie.
Try this age-old standby but invert it. Catch a movie first and then go to dinner (let him pick the restaurant!). This will give you the opportunity to talk about the movie together. Listen to his opinions and ask open-ended questions about what he liked or didn't like. Without diminishing his views, talk about the movie from a Christian worldview. Did the film make light of any issues that we, as followers of Jesus, should take seriously? If an inappropriate behavior was glorified, talk about why and what the Bible teaches. If the conversation gets heavy or strained, be sure to end the evening on a high note. Order dessert and talk about something fun - maybe plan your next date together!
2. Try a good old-fashioned game of catch!
Grab your baseball gloves (or borrow some from a neighbor) and toss a ball together. If football or soccer is more his speed, grab one of those instead. If you don't have a yard, take a walk together to a nearby park. If you want some extra time together, grab the sports gear and drive to a park further away.
3. Take a hike!
Depending on your fitness level or penchant for adventure, you can likely find a range of hikes in your area, from easy, flat walks to more challenging, technical terrain. If neither of you wants to hike, work out together a different way. You can keep it simple and stick to classic calisthenics; there's a lot to be said for squats, situps, pushups, and jumping jacks! Or you can combine the workout with trying something new together and find an exercise video on YouTube. You'll find a wide variety, from yoga to strength training and all kinds of things in between.
Date Ideas that Are Cheap or Free:
1. Set aside time to watch a movie together at home.
If you have streaming services already, revisit an old favorite or see something newer. If you don't have a streaming option, you can find Redbox rental kiosks at many grocery and drug stores. While you're there, pick up his favorite snacks. Make it even more affordable by grabbing your movie snacks at the dollar store!
2. Go for a drive and grab a milkshake.
Granted, gas prices mean that going for a drive isn't exactly an inexpensive option at present, but hopefully, it will be again someday soon! In the meantime, even a quick trip to your nearest fast food restaurant to split a milkshake is an easy way to squeeze in some one-on-one time with your boy.
3. Try thrift shopping - or thrift playing.
This one may be a harder sell if your son sees shopping as some kind of cruel and unusual punishment. If he's into sporting goods or books or art, it can be fun to see what treasures lie in wait. My son is a musician and actually found an electric guitar in great condition one day! Alternatively, turn the trip into a game and don't spend a dime. Set a five-minute timer and split up to see who can find the weirdest or most expensive, or most unique item. You can come up with all kinds of silly categories for this game and enjoy the laughter that ensues.
Any of these ideas can be combined or tweaked to suit your son's interests and your availability. Perhaps some of these will spur your creative thinking and lead you to discover ideas of your own. And while you may not get much feedback (I don't!), be sure to ask your son what he'd like to do. Maybe he'll surprise you and want to plan the next mother/son date himself!
Related:
For 6 Father-Daughter Date Ideas, click here.
Photo credit: ©GettyImages/jacoblund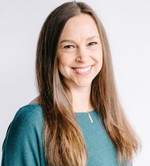 Cheryl Gilbert is a loving wife, proud mom, cancer survivor, really loud laugher, sun-seeker, and - most important - Jesus follower, living in the Pacific Northwest. Cheryl has a degree in English, Writing & Rhetoric from Pepperdine University, and is a regular guest blogger at Hello Mornings. She has worked as a teacher, a personal trainer, a nutritionist, and a Youth & Children's Ministry assistant, all while remaining passionate about the written Word and using her gifts for God's glory. When she's not writing, you can find Cheryl skiing with her husband, baking with her daughter, watching Star Wars & Marvel movies with her son, or exploring local parks and trails with her dog. You can learn more about Cheryl and her work on her website.