2 Big Ways Parents Actually Make Things Worse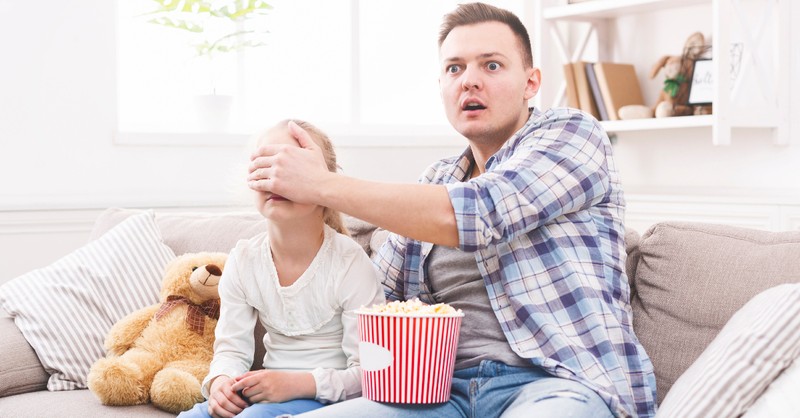 We want the best for our kids. But sometimes in an attempt to achieve this, we harm our kids more than we help them.
In my years as a pediatrician and a parent of four, I've recognized two common mistakes parents make that seem like a good idea but are actually detrimental to their children: protection and praise. Protecting and praising your child isn't wrong in itself, but we can go about them the wrong way.
Fortunately, the Bible has quite a bit to say about how we can center Christ in both of these pursuits.
1. Protection
In her book How to Raise an Adult: Break Free of the Overparenting Trap and Prepare Your Kid for Success, Julie Lythcott-Haims implores parents to back off from helicopter parenting.
As the former Dean of Freshmen at Stanford University, Lythcott-Haims wrote this book as a response to serious problems she saw with incoming freshman: depression, anxiety, lack of ability to solve problems and poor high executive functioning.
"Why were these epidemics arising in such bright, young students?" Lythcott-Haims asked herself. As she did some studying, she uncovered the problem: their parents.
These great, freshman kids with the intelligence and credentials to get into Stanford grew up with parents who over-managed them in order to help their children "succeed." Because of this, Lythcott-Haimes encountered kids who didn't know how to solve problems, who texted their mothers when in a bind and who felt so uncomfortable with adults, they refused to make eye contact.
They looked fabulous on an application, but when it came down to it, these kids didn't know how to problem solve, love well or handle life, in general. Ouch.
Parents can want their kids to be successful so badly, that they, ironically, prevent it.
This drive to lift our kids up to success goes against a foundational gospel teaching. The teaching of Jesus' love is a grace and forgiveness that can't be earned. He offers undeserved mercy that we receive as a gift.
We don't have to be successful to earn God's love. We don't have raise perfect children to earn God's love. And, our children don't have to be perfect to earn God's love.
As Paul says in Ephesians, "For by grace you have been saved through faith. And this is not your own doing; it is the gift of God" (2:8, ESV).
When we over parent our kids we are not only forgetting this message of grace for ourselves, but we are missing an opportunity to teach it to our children.
I always say great parenting is profoundly simple: love your kids and spend more time with them. But we parents so desperately want our kids to grow up to be successful and happy that we do whatever we can to keep them from hurting. We keep them from struggling.
We keep them from figuring out how to stand back up after falling down. We keep them from learning to rely on God's strength rather than their own, or ours.
Ultimately, we can unknowingly impede their development into reliable, emotionally healthy, self-sufficient adults.
We don't do this because we're terrible people. We do this out of love and good intentions. But it's high time to reevaluate what we're doing because it's not fair to kids to get them into Stanford only to have them depressed after they arrive.
Parents, listen, please. Quit doing so much for your kids.
Love them. Don't finish their homework or cook only organic food or call your son's employer and tell them Johnny's sick today. That's OK when he's in fourth grade, but not when he's 19.
Great parenting is more about letting go than holding on too tightly—sounds a lot like grace.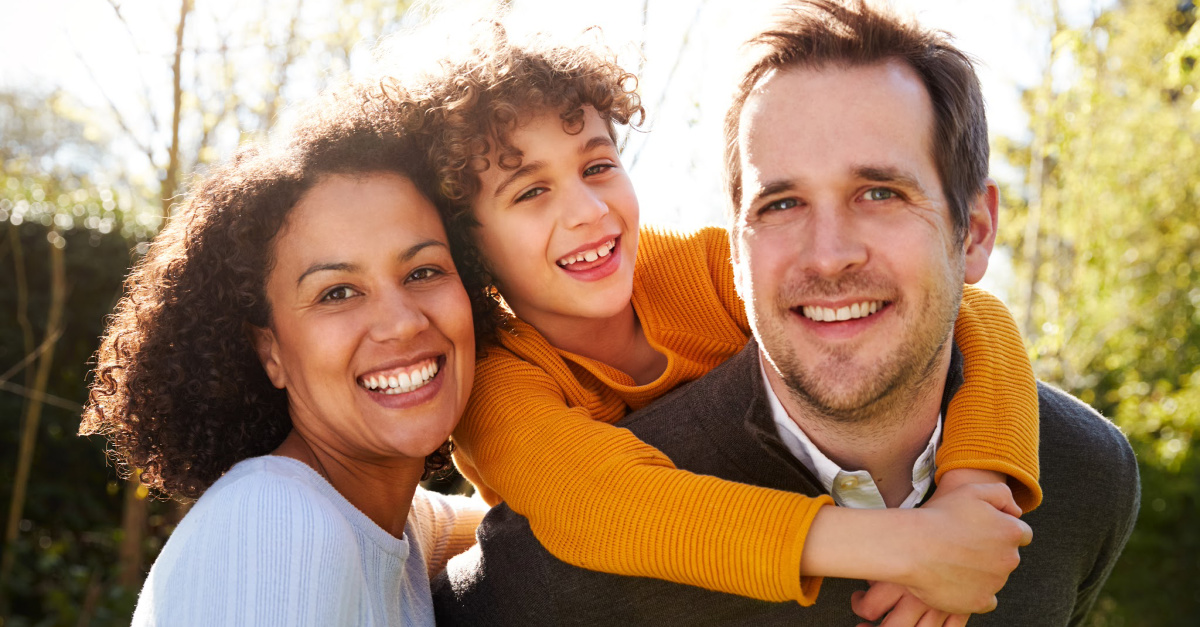 Photo Credit: © Getty Images/Monkey Business Images
2. Praise
The Bible is clear about what matters: our hearts. When Samuel was looking for an heir to Saul's throne, the Lord told him, "Do not look on his appearance or on the height of his stature, because I have rejected him. For the Lord sees not as man sees: man looks on the outward appearance, but the Lord looks on the heart" (1 Samuel 16:7).
David was the smallest of all of Jesse's son, but his heart is what Israel needed.
As Christians, we know this, yet we often praise our kids as if it's what's on the outside that matters. This is when our well-intentioned words of praise can have a negative effect on our kids.
A few years ago, I sat with a mother who asked if she could boast about her son whom I was seeing for panic attacks. I complied. For the next five minutes or so, she exuded excitement over the fact that his grades were excellent, that he was bright and that his soccer coach recently told him that he was one of the team's star players.
Now this all sounds nice on the surface but think about the 15-year-old boy sitting on my exam table listening to his mother. He was here because he was experiencing acute anxiety over his schoolwork and about forgetting things in class. When he was with large groups, his anxiety would become strong enough that he had to leave the room and calm himself down. Sometimes he couldn't even make it to school.
How do you think he felt when his mother praised him for getting excellent grades and for being the star of the soccer team? Do you think this made him feel better about life? I don't think so. In fact, I know so, because I watched his face as his mother spoke.
This mother was a really good mother, but she, like the rest of us conscientious parents, had fallen into the trap of focusing on praising the wrong things about her son.
When we applaud our child's performance--how well they do in sports, music and the grades they get, kids start to internalize their performance as their worth.
If they perform well, they feel good about themselves and more importantly feel loved. If they don't, they feel badly about themselves and that they feel they've lost a bit of their parents' love.
But children want to be loved and admired for the person they are, not for the work that they do.
The same is true with us. Don't we all crave being admired and loved simply because we exist? That's how God loves us. He doesn't shout from heaven: "Great job at work. I'm so proud you got a raise!" or "Kudos to you for scoring the winning goal!"
No, God is far too loving for that. Remember David's words about our creation: "For you formed my inward parts; you knitted me together in my mother's womb. I praise you, for I am fearfully and wonderfully made" (Psalm 139:13). He loves us simply because he created us.
Children want to be loved and admired for the person they are, not for the work that they do. I encourage you to try looking for a character quality you admire in your child and praising her for that rather than her performance or appearance.
Not sure where to start? Here are a few examples:
"I just saw you sharing your toys! I love your generous heart."
"You've been studying really hard--I'm so proud of your dedication and perseverance."
"You've been so patient with your sister/brother! You have so much grace for others."
"Thank you for displaying such kindness to the kids at school. I love your spirit of inclusion."
"I like that you can laugh at yourself after a mistake. The joy and grace you have are such an inspiration to me."
"You've done so well in soccer/gymnastics/baseball--but what impresses me most is how humble you are in your achievements."
When we focus on children's hearts, they will focus on their hearts too, rather than their appearance or performance. This is how we, as parents, can best express the love of God.
If this article has hit a little too close to home, don't be hard on yourself. We are living in a culture that encourages us to over parent and overpraise our kids for surface-level achievements. When the gospel is at the center of your parenting, you will meet resistance. Stay focused on God's love for you and share that as best you can with your child. He'll do the rest.
Photo Credit: ©GettyImages/Prostock-Studio
Meg Meeker, MD is a best-selling author and pediatrician. To find her online parenting courses or listen to her podcast Parenting Great Kids, go to meekerparenting.com. To send in questions of your own, email them to ask.dr.meg@salemwebnetwork.com.
Parents: Need Help Navigating Our Crazy Culture with Your Kids? Listen to Our FREE Parenting Podcast!
Christian Parent/Crazy World with Catherine Segars is available wherever you listen to podcasts. Listen to our episode on battling for your kids in prayer by clicking the play button below:
The views and opinions expressed in this podcast are those of the speakers and do not necessarily reflect the views or positions of Salem Web Network and Salem Media Group.
Related video:
Are you in the trenches with your toddlers or teens? Read Rhonda's full article here!