3 Signs You are Ready for Kids
J. Parker

Crosswalk.com Contributing Writer

2018

15 Jun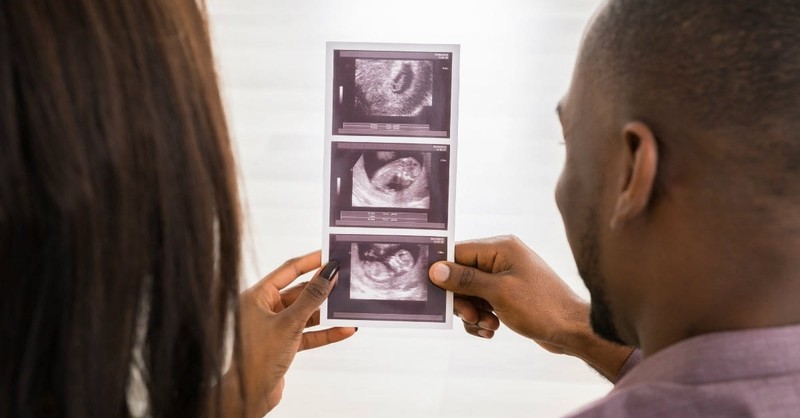 Years ago, when I learned I was expecting, I was not so much nervous as excited. I was finally embarking on the joy of mommyhood.
But with years of parenting under my belt, I've decided that maxim "parenting is not for sissies" is so very true.
While I love my teenage sons, I was unprepared and overwhelmed those first few years. And things haven't gotten easier. The challenges change, but raising a human being is a big deal. 
As you decide whether it's the right time to introduce children into your family, let's look at three poor reasons couples give for having children and three signs that you're ready for kids.
1. Having children will bring us closer. Actually, research shows that having children decreases marital happiness, at least for a few years as you're both dealing with new demands. Children sap your energy and time; they increase anxiety as you work to keep them safe and healthy; they bring out differences in your parenting styles; they make spending time as a couple a challenge. Parenting can give you a shared identity and great pleasure. But it won't immediately bring you closer.
Ready sign…
We are secure in our marital closeness and want to add our circle. A husband and a wife are a family. They need to be a well-grounded family before adding new members. But most couples who have established a good relationship yearn to have more in their household—to build the house up with children. Each child changes the dynamics of a family somewhat, but whether one or nine children come through the home, husband and wife remain its cornerstones and need to provide a strong foundation. They need to already be intimate and secure before children arrive.
2. I want someone to love and need me. They will love you, but young children are mostly focused on getting their needs met. Older children may express their love, but they also express their embarrassment, their frustrations, and their rebellion. More than one parent has heard a disgruntled child declare, "I can't stand you!" or "You're ruining my life!" It's not that those kids don't love you – they're usually just mad – but the love and need they have for you won't always be expressed.
Ready sign…
We have overflowing love to give to a child. There really is something to that feeling of "I love you so much, I want to have your baby." Paul Anka expressed it as well in his famous lyrics, "You're having my baby, what a lovely way of sayin' how much you love me." I adore seeing the traits that warm me about my husband showing up in my children. Many couples also approach raising children as a ministry—which it is, since you will spread the Gospel to your children. They embark on parenthood as a calling to create a life, then share the love of God with the child and raise her to become a living witness for God's glory. What a beautiful responsibility to let the love of God and your love for each other spill over to your children!
3. It's that time in our lives. Everyone around you is having children, or this is the time you wrote on your life calendar that you'd be starting a family, so you think you should get on with it. But when to have children is a personal decision influenced by many factors. Someone else's just-right age or season may not be yours. If everyone in your neighborhood is installing roofs, and you haven't laid a foundation yet, it's too soon for a roof. You have to look at your own house and see if it is ready for the addition of children. Remember Psalm 127:1: "Unless the Lord builds a house, the work of the builders is wasted."
Ready sign…
We have planned for our future with a family. Those of you who are already parents, raise your hand if this experience has cost more than expected. And we're all waving our arms like Super Bowl fans. The time, effort, and money to raise a child requires sacrifice in other areas and a huge dose of responsibility. Take an inventory on your resources—financial, personal, and relational—and see if you're up to the task. Though I'll tell you right now: You are not up to the task. No one is. You can't wait until everything's perfect because it never will be. Yet you need a general plan for feeding, clothing, and caring for the little guy, while also caring for your marriage. What you still lack, you can ask God for in (constant) prayer.
From the same Psalm I cited earlier comes this: "Children are a gift from the Lord; they are a reward from him" (Psalm 127:3).
Having children can teach patience, empathy, and selflessness like few other experiences can. I love my children with parts of me that I didn't even know existed, and this has taught me a lot about how my Heavenly Father approaches His own children. Moreover, lying next to my kid at night with his arms around my neck and me brushing the hair back from that sweet face melts my heart into a pulsing puddle.
So while parenting is a challenge, children are also a blessing from God. Most of us are wholly in favor of having children. Plus, we parents want the rest of you to know that joy of watching Frozen 108 times, attending a birthday party at Chuck E. Cheese, and picking 12,000 Legos or Barbie shoes off your carpet. But first look for signs that you're ready.
And then ask God to reward your home with kids.
J. Parker is the author of Hot, Holy, and Humorous: Sex in Marriage by God's Design and blogs at Hot, Holy & Humorous, using a biblical perspective and a blunt sense of humor to foster godly sexuality. She has been married for 23 years and holds a master's degree in counseling, yet it's her personal story of redemption that fuels her passion for passion.
Photo courtesy: Thinkstockphotos.com
Publication date: December 9, 2016