7 Bible Verses Your Daughter Needs to Hear about Modesty
Megs

Crosswalk.com Contributing Writer

2019

25 Apr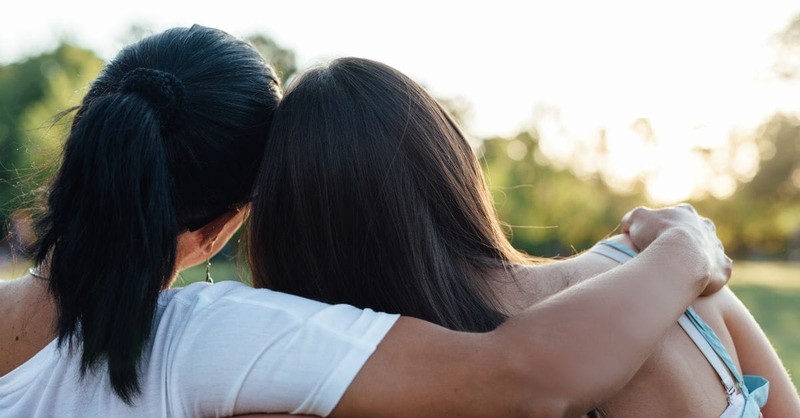 "But everyone else-" my daughter trailed.
"But you're not," I interrupted.
Modesty isn't only about wearing a sports bra that covers what it's intended to in it's entirety, but also behavior and self-perception. A lack of it leaves the door wide open for comparative worry and anxiety, threatening to steal a lot more than innocence. Here are the Bible verses about modesty that your daughter needs to know.
1. "We are God's handiwork." (Ephesians 2:10a NIV)
The Greek word "handiwork" translated is "work of art." My children bring home a lot of messes that they deem "art." Papers and projects adorn my fridge and paintings and drawings are framed in my bookcase. I frame their messes! God has framed our "mess" with the sacrifice of His son. Jesus chose to die for the imperfect version of all of us. The messes… God's works of art.
2. "Do not allow this world to mold you into its own image." (Romans 12:2a The Voice)
Raising a secure daughter in a society full of comparison requires the development of humility, discretion, and constraint. God made us, and Jesus paid our ransom on the cross. A strong sense of who they are and whose they are allows them the ability to look up for assurance instead of around for answers.
3. "For physical training is of some value, but godliness (spiritual training) is of value in everything." (1 Timothy 4:8)
Everyone's body type, and place in God's plan, is unique. Overemphasis on "being in shape" can lead to an unhealthy obsession in achieving true happiness through fitness. Ephesians 6:10b (NLV) reminds us to "Be strong with the Lord's strength." I don't doubt the miraculous power of God to make us physically strong, but training our spirits by studying His Word allows God to strengthen and instruct us to be wise beyond our physical capacities. Walking with God daily produces a healthy, balanced life.
4. "Women should adorn themselves modestly and appropriately and sensibly in seemly apparel, not with elaborate hair arrangement or gold or pearls or expensive clothing," (1 Timothy 2:9 AMP)
Jesus attracted attention by who He was, not what He wore. He fed 5,000 (Matthew 14:13-18), walked on water (Matthew 14:22-24), and healed a bleeding woman on His way to raise a girl from the dead (Luke 8). And in those miracles we find a man with gentle and loving character, taking the time to help others before he grieves the death of His cousin. Sensing a woman's desperation in her touch of his robe.
"Daughter, your faith has healed you-go in peace." (Luke 8:48)
It's fun to express our personalities, but let's make sure to note that our faith is the most beautiful thing we wear.
5. "Your attitude should be the same as that of Christ Jesus." (Philippians 2:5 NIV)
The humble way in which Jesus, the Son of God, walked the earth will never come naturally to us. I see this struggle in my eight-year-old's eyes as she forcefully mumbles an apology that isn't heartfelt to the beloved sister that she wounded.
Jesus was "in very nature God" (Phil 2:6) but "made himself nothing" (Phil 2:7). "He humbled himself by becoming obedient to death" (Phil 2:8).
Continue to strive after His example: refusing to take credit for, unnecessarily flaunt, or arrogantly claim answer to any blessing we've been gifted by the grace of the cross.
6. "Clothe yourselves with humility toward one another because, 'God opposes the proud but shows favor to the humble'" (1Peter 5:5)
I once heard a representative for Operation Christmas Child state that the best way to reach the parents in remote and underprivileged countries is through the children. A big part of modesty is swallowed up by the entitlement and privilege that our culture teaches us we've earned. If Jesus wasn't too good to wash His disciples' feet, (John 13) we can replace the urge to claim status and authority with a heart ready to listen to and serve all walks of life.
7. "It should be that of your inner self, the unfading beauty of a gentle and quiet spirit, which is of great worth in God's sight" (1 Peter 3:4 NIV)
People need to see Jesus when they look at our lives, reactions, wardrobes, and facial expressions. They need to know that it's okay to live outside of the confines of what the nightly news covers. It's not about what we tweet or post, but the reality of hardship we endure graciously in the name of the one who saved us.
My prayer for my daughters and yours is the grace of God and power of the Holy Spirit to see into my heart, your heart, their hearts… and see a modest woman, truly seeking the Lord every day.
---
Megs is a stay-at-home mom and blogger at http://sunnyand80.org, where she writes about everyday life within the love of Christ.
Photo Credit: GettyImages/Kikovic