5 Biblical Promises to Remember After a Miscarriage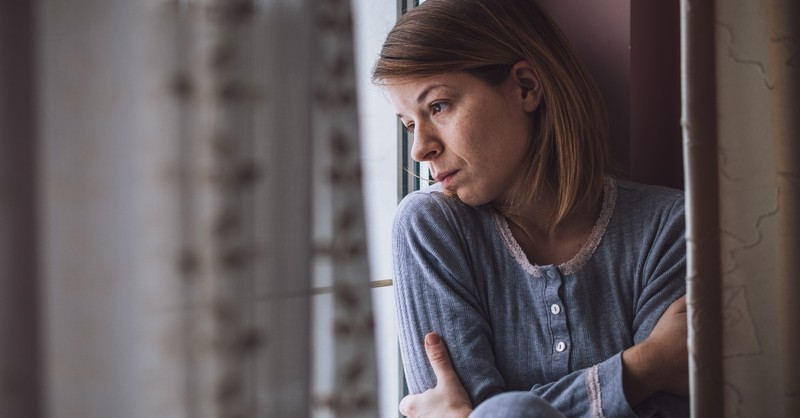 Miscarriage is deep, personal suffering that is experienced so differently by each individual.
When we experienced our miscarriage, it was set in our own personal, circumstantial context. That meant some of the words others contributed to our process brought a lot of comfort and other words brought harm. This is true of most losses, but because miscarriage is particularly personal and often private, there's an added intensity to the commentary of others.
Scripture proved to be the best and most needed commentary for our broken hearts. Here are five truths from Scripture to remember as you process your journey through the valley of the shadow of miscarriage:
1. Your Little One Is in Heaven
As a women's ministry leader, I've spoken with many sisters who have experienced baby loss in all its various forms. Many times, they shared a wretched ache over not knowing what happened to the soul of their baby.
At conception, God breathed life and set His image in each of us. People are born into a world of brokenness, so our bodies are subject to death. But the soul experiences death when the individual sins. A baby in the womb has never sinned, so while their body may die, their soul lives securely in heaven.
There is a heap of scriptures we could site that build to defend this theological stance. Essentially, humans have two parts to them that live and die - our bodies and our souls. Both experience death because of sin. The body is subject to death because it inherited physical death through our parents, Adam and Eve. The spirit dies when we partake in that same heritage of sin willingly. A baby in the womb cannot participate in sin, so while it inherited a body subject to death, the spirit immediately goes to live in heaven.
This is a great comfort to know you can see your little one in heaven. For me, heaven grew sweeter when my baby went ahead of me, and I look forward to seeing my child one day!
To highlight one Scripture passage that comforted us with the truth that babies, little children, and the unborn await us in heaven, here we see David begging God in prayer for the life of his sick little one and then declaring he would one day see his son again in heaven:
"David therefore inquired of God for the child; and David fasted and went and lay all night on the ground. The elders of his household stood beside him in order to raise him up from the ground, but he was unwilling and would not eat food with them. Then it happened on the seventh day that the child died. And the servants of David were afraid to tell him that the child was dead, for they said, "Behold, while the child was still alive, we spoke to him and he did not listen to our voice. How then can we tell him that the child is dead, since he might do himself harm!" But when David saw that his servants were whispering together, David perceived that the child was dead; so David said to his servants, "Is the child dead?" And they said, "He is dead." So David arose from the ground, washed, anointed himself, and changed his clothes; and he came into the house of the LORD and worshiped. Then he came to his own house, and when he requested, they set food before him and he ate. Then his servants said to him, "What is this thing that you have done? While the child was alive, you fasted and wept; but when the child died, you arose and ate food." He said, "While the child was still alive, I fasted and wept; for I said, 'Who knows, the LORD may be gracious to me, that the child may live.' But now he has died; why should I fast? Can I bring him back again? I will go to him, but he will not return to me." 2 Samuel 12:16-23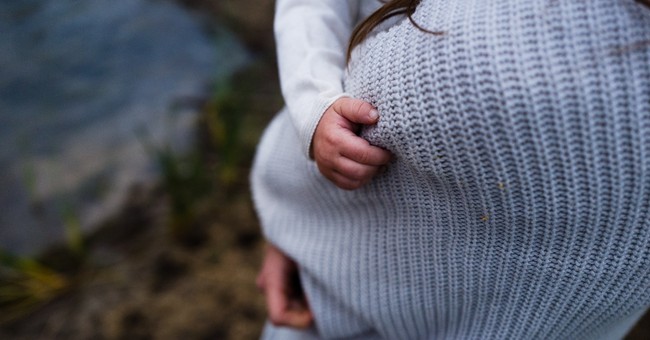 Photo credit: ©Unsplash/Jenna Christina
2. God Is Good
We were unable to conceive for nearly a decade when the Lord brought a surprise into our lives with the pregnancy and delivery of our son. I practically held my breath that whole pregnancy. We had some relatively minor complications with the pregnancy in the latter half and then a NICU stay. But God blessed us with a long-awaited, long prayed-for, beautiful baby boy.
Two years later, I was surprised and overjoyed to be pregnant again! But this baby was not delivered into our waiting arms. For me, our miscarriage did not simply put off the adding to our family. The miscarriage blew out my health, and we did not conceive again. For years, I waited for God to add to our family. He chose not to. The miscarriage took such a toll on my health that I could not be the mom I wanted to be for my son. One health domino led to another. The years of recovery surprised me. While friends (who had miscarriages at a different stage in their pregnancy) bounced back quickly and had more children, I didn't. The loss of health on top of the loss of a baby felt very heavy.
Yet there was comfort in knowing that God saw me, our family, and every aspect of our life from a higher view, and while none of it felt good, I pressed into trusting that the Lord was good and would bring good out of this. My God sat sovereign over our lives, and even if (or especially when) I couldn't fix things, I could praise Him! I could take my focus from my broken heart and set it on my Healer.
"I love You, O LORD, my strength." The LORD is my rock and my fortress and my deliverer, My God, my rock, in whom I take refuge; My shield and the horn of my salvation, my stronghold. I call upon the LORD, who is worthy to be praised, And I am saved from my enemies. The cords of death encompassed me, And the torrents of ungodliness terrified me. The cords of Sheol surrounded me; The snares of death confronted me. In my distress I called upon the LORD, And cried to my God for help; He heard my voice out of His temple, And my cry for help before Him came into His ears. Psalm 18:1-6
Though the fig tree should not blossom And there be no fruit on the vines, Though the yield of the olive should fail And the fields produce no food, Though the flock should be cut off from the fold And there be no cattle in the stalls, Yet I will exult in the LORD, I will rejoice in the God of my salvation. The Lord GOD is my strength, And He has made my feet like hinds' feet, And makes me walk on my high places. Habakkuk 3:17-19
He will swallow up death for all time, And the Lord GOD will wipe tears away from all faces, And He will remove the reproach of His people from all the earth; For the LORD has spoken. And it will be said in that day, "Behold, this is our God for whom we have waited that He might save us. This is the LORD for whom we have waited; Let us rejoice and be glad in His salvation." Isaiah 25:8-9
Years earlier, my husband and I went through a season of hardship that was very public. Someone who had been watching the unfolding of events in our life asked me (with some wondering as to what we must have done to "deserve" all this unraveling) what in the world was God doing with us. I couldn't tell her what He was doing, but I knew what I was supposed to do. I was meant to praise Him and trust His character through it. I haven't always done this well, but in the season of grief after our miscarriage, praising God was a sacrifice that wrapped my heart in protection, truth, and grace.
3. God Is Near to the Brokenhearted
In the months after my miscarriage, my health took such a toll I was very sick for a long time. Being sick often makes it hard to seek the Lord. I had trouble reading my Bible and praying because pain clouded my focus. Alongside the miscarriage, we also had several other difficult circumstances arise in the months that followed. I always tell people, if you see someone hurting, there's a lot more to what's going on than what you see on the surface because I've never seen Satan waste a moment of pain - he's always faithful to kick you when you're down. And so it was with us.
Experiencing the nearness of God seemed foreign to me during that season. It seemed unfair to journey through such a dark valley and not be able to perceive His presence. But in truth, He was there! Sometimes, we have to trust and hold on to faith that God is near us the most when we can feel Him the least. I think the Lord knew we all would struggle to feel His nearness when we went through hard times, so He made sure to repeat the truth that He is near us at our lowest - so that it would be there in black and white when our fickle feelings test our faith.
The LORD is near to the brokenhearted and saves those who are crushed in spirit. Psalms 34:18
A broken and a contrite heart, O God, You will not despise. Psalm 51:17
For thus says the high and exalted One

Who lives forever, whose name is Holy,

"I dwell on a high and holy place,

And also with the contrite and lowly of spirit

In order to revive the spirit of the lowly

And to revive the heart of the contrite. Isaiah 57:15
You can be sure God is with you, holding you close.
4. This Loss Does Not Define Your Value and Identity
Your value and identity are never to rest on anything except how your Creator defines you. Miscarriage is so profound, it can be very hard to separate the experience from your sense of self. But when we allow another person or experience to define us, we set it in a special place in our hearts that was only ever meant for God, and that is a tricky form of idolatry.
God has called you His child (Romans 8:15-17), beautiful (Isaiah 63:3-5), His workmanship (Ephesians 2:10), victorious (1 Corinthians 15:57), and so much more.
It is normal to struggle with our sense of self, and miscarriage adds difficulty to maintaining a Scripturally healthy perspective. Often, when I am confronted with the stark picture of one thing being obedient to the Word and another as disobedience regarding the formation of my identity (no grey areas, just a choice that follows God or rejects Him), then I can rise to the mental and spiritual task of recommitting myself and my obedience to God's truth about who I am instead of elevating my feelings over His Word.
Guard your heart against allowing this loss to define you because it isn't you. You are so much more.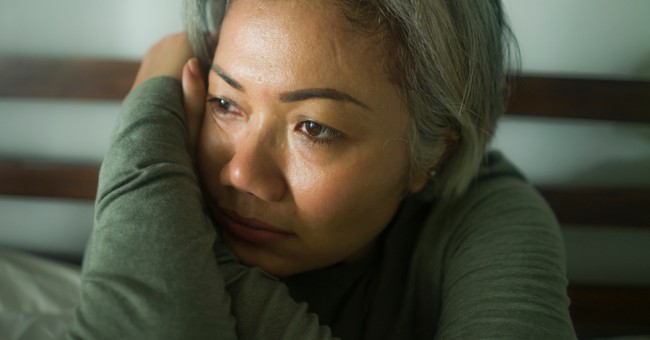 Photo credit: ©Getty Images/Marcos Calvo
5. There Is Healing and Good Promised for You
I've known some women who went on to have loads of babies after their miscarriage(s). I've known women who did not. I've known women who became mothers through the precious process of adoption. Whether you become a mom or add children to your family, God promises good and healing for you. Hang onto Him and His promise for it. Be patient and faithful in the waiting, but be confident it will come.
He heals the brokenhearted and binds up their wounds.

He counts the number of the stars; He gives names to all of them.

Great is our Lord and abundant in strength; His understanding is infinite. Psalm 147:3-5
I waited patiently for the LORD; And He inclined to me and heard my cry. He brought me up out of the pit of destruction, out of the miry clay, And He set my feet upon a rock making my footsteps firm.

He put a new song in my mouth, a song of praise to our God; Many will see and fear And will trust in the LORD. Psalm 40:1-3
Blessed be the God and Father of our Lord Jesus Christ, the Father of mercies and God of all comfort, who comforts us in all our affliction so that we will be able to comfort those who are in any affliction with the comfort with which we ourselves are comforted by God. 2 Corinthians 1:3-4
Photo credit: © Getty Images/Marjan Apostolovic