Can Grandma be too Involved? Grace for Generational Conflicts
Lorilee Craker

Author, The Wide-Eyed Wonder Years

2007

23 May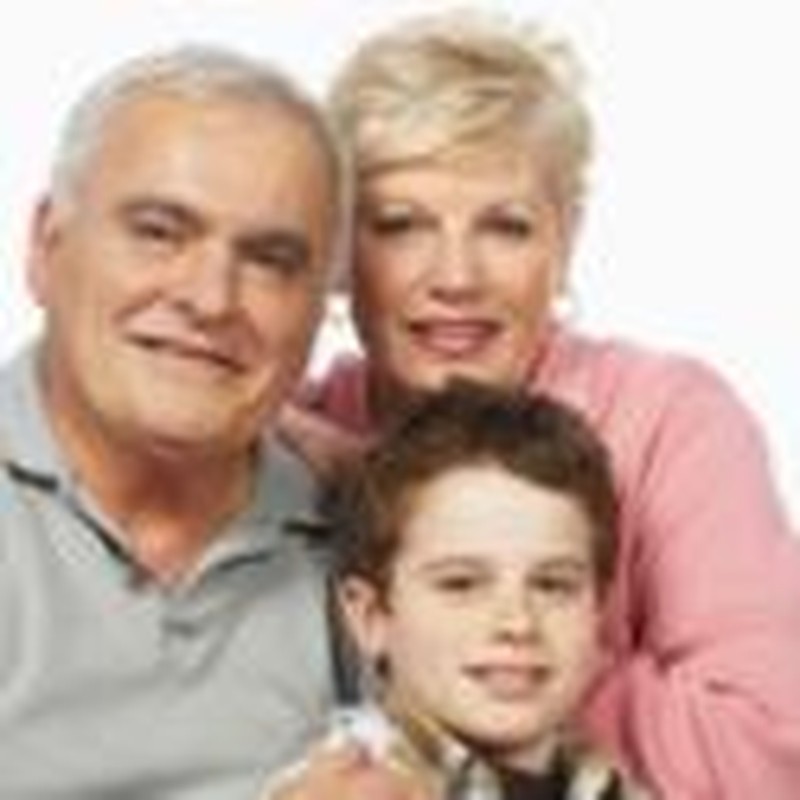 Kelly's mom is always telling her she'll ruin little Jadon if she doesn't potty train him before his baby sister arrives. Krista's mother-in-law constantly drops by unannounced to see her "darling boy" and then proceeds to take over his care and feeding—in Krista's house! Pam's father-in-law is appalled at the "loosey-goosey" way Pam and Brad discipline their son, and he's not afraid to tell them so, sometimes in front of little Brody.
These are true stories, unfortunately, each one told to me as I travel around speaking at moms groups. I never fail to be amazed at the angst caused by differences in opinion between young parents and their one-generation-older parents. To be honest, I can't completely relate. My parents and in-laws are pretty hands-off when it comes to how I raise my kids. Oh, I've gotten comments here and there that have bugged me at least a little. My dad thinks it's slapdash indeed when we occasionally eat a meal in front of the TV. Doyle's dad has this sort of John Wayne mentality that men of all ages shouldn't wear shorts or sandals, and he has mentioned this more than once. And one of the grandmas thinks the kids are somewhat lacking in table manners. Although that's not the way she puts it, I can clearly read between the lines.
But I've never experienced the outright rancor, competitiveness, and deep hurt between the two generations that so many young couples have felt. Whether your issues with the grandparents of your kids are just annoying, or worse, here's a guide to tackling the most common problems our generation of moms faces. I'm calling the solutions "Extreme Granny Makeover," but "Granny" in this case represents Gramps too.
Granny Just Does Things Differently
Few mothers and daughters do their job of mothering in exactly the same way, so there's bound to be a little bit of misunderstanding, if not friction. In some ways, every family is a different culture, so when you marry into your husband's family, it can be like marrying into a new civilization, with varied "laws" and ways of doing things.
Kim truly married into a whole new world when she wed Sam from Nigeria. Like in any other daughter-in-law/parents-in-law relationship, there's been some need for give-and-take:
For me, I guess the touchiest stuff in our relationship comes from the difference in my culture and my husband's. Respect is a big thing in my husband's culture—right down to using titles for anyone that's even a few years older than you. It's expected that you call so-and-so Aunt or Uncle even though they aren't related, just so you aren't calling them by their first name. Trying to emphasize this extreme to my kids is going to be difficult growing up in the States. I worry that I may be criticized by his family for how my kids turn out. For now, I know in my heart that they are kind and polite for their ages—Elana already says her pleases and thank-yous at appropriate times, for example. Although we do plan to spend time in Africa as well as here, I don't know quite how the girls will be affected by all of it. My hope is that they'll take the best of both cultures and blend it into something great.
Bottom line: Different generation, different personalities, and different backgrounds shape you, your parents, and your in-laws, so Granny may well think you're doing things wrong because you're not doing things her way.
Extreme Granny makeover: Next time your mother-in-law sniffs that her little Bobby never ate "that fast-food junk," try not to get defensive. Hard, I know. Try to use a light touch to disarm her, and show her you understand at least partially where she's coming from. "I know fast food was probably worse in those days than it is now. These days they have fruit juice, milk, and applesauce on the menu for kids. We usually get the chicken strips and some apple juice when we go through the drive-through, and it's such a treat for Cate." Leave it at that, because less is more here. Try to keep in mind that she also didn't drive much when your husband was small, on account of their having one car. Her lifestyle was completely different than your mobile, out-and-about days with your little ones. She just doesn't get it.
Granny Takes Charge
This one's a doozy! Granny and Gramps act as if they, not you and your husband, are the parents. They scold your preschooler in front of you; they worry about what he wears, what he watches on television, and what time he goes to bed; and they expect to spend massive amounts of time with their grandchild. Yikes!
In the next section, you'll read about Lindsay and her "perfect" mother-in-law, who also likes to take over with the grandkids whenever possible. "Now that all her kids are gone and having their own families, she still wants to have that mothering role," says Lindsay. "She tends to tell us how to parent every chance she gets. You can feel her kick into parent mode as soon as we walk in the door." Lindsay has hit on a great insight here: Granny yearns to be back in the role that defined her life, so she can't stop telling her kids how to run their lives. Essentially, she doesn't show her son and daughter-in-law the respect they deserve.
Two panel moms commented on how their kiddies' grandparents had a habit of interfering with naps (that alone is grounds for a restraining order!). "I am a scheduler," says Amy. "What I mean is I have routines for my children. My mother and in-laws go by the demand-care system. They go by what they perceive my children to need. For example, if Ashley doesn't appear tired, they might not give her a nap. But I rarely let her skip her nap."
Christy has a similar problem. "Putting the kids down for naps when grandparents are around is always hard because they don't understand that the kids need the naps; they just want to see their grandchildren." Subtext: "We know better than you when your child needs a nap."
One severe case of take-charge granny is Krista's mother-in-law. "It's like she thinks I'm a moron or something!" she vented. "Scott's mom doesn't seem to recognize boundaries in our home. She'll drop by unannounced with lunch for her precious grandson—none for me, of course! She'll even say, 'Time for your nap, sweets,' when it's time for her to leave, although he just got up from a nap when she came."
Bottom line: Who's in charge here? That's the question of the hour.
Extreme Granny makeover: Remind yourself you're in charge—you and your husband—not Granny. It's your household, your rules, your philosophy of naps. Just do things your way, be confident in your parenting choices, and enforce boundaries. For example, Krista could ask Scott to deal with his mother: "Mom, thanks so much for all the help and stuff, but we have our own way of doing things. How about this: when you take Scottie Junior on Mondays, your rules apply, and the rest of the week, our rules apply."
Take-charge grandparents are basically well meaning—they really think they can help by doing things their way—but their choleric ways undermine your confidence and authority as a parent. Maybe they could scratch that itch with more one-on-one time with the grandkids. If you could use a break (and who couldn't?), take advantage of their turbo grandparenting urges and drop off your kids for a few hours a week. If they felt more secure in their bond with the kids, maybe they would back off a little when you're around.
Granny Is "Perfect"
Now, my mother-in-law is a domestic queen who cooks and cleans circles around me, but she never rubs it in my face, which is one reason we get along so well. Lindsay's MIL, in sharp contrast, seems to enjoy taking advantage of her superiority in the home arts a little too much.
I think part of what creates tension between Sue and me is the fact that she's spent the last thirty years being a "supermom." We're talking candlelight dinners, gourmet school lunches (even love notes every day on their napkins), homemade cookies after school each day, and—get this—she heats everyone's plates before every meal.
Not only do I find it hard not to compare myself to the supermom my husband grew up with, but I also struggle with the fact that she comes across as a "super-Christian." She often talks about how she spends two to three hours each morning praising and praying. I have never heard her apologize (her husband, Gerry, says she hasn't in thirty-five years of marriage), and she apparently doesn't struggle with many sins either. Sue often says she doesn't struggle with jealousy or having her feelings hurt, for example. It seems to me that she thinks she's reached the point of perfection.
Bottom line: Granny's all that and a bag of homemade cookies. How can her daughter-in-law ever hope to measure up?
Extreme Granny makeover: That's just it. No one will ever measure up to Sue, who sees herself as She Who Will Be Revered. For some reason, she has to maintain an image of "perfection," which, if I were a shrink, would lead me to believe things are not as perfect as they seem. And this bit about never saying she's sorry in thirty-five years of marriage? That's just scary. I think Granny should pray for some humility while she's on her knees for three hours a day!
Lindsay's got to resolve in her mind that Granny will never change, and that's Granny's problem. Clearly Granny's got some issues, but Lindsay cannot get hooked into this unspoken competition thing. She's got to let it go and not let her relationship with her mother-in-law become toxic. So Granny's perfect? Good for Granny. You be the best mom you can, as Lindsay is seeking to do. "I'm trying to choose to love her when she says controlling and insensitive comments," says Lindsay. "I'm trying to remain positive when she frustrates me to no end. I know I need to make the choice for my family's sake."
Next time: Confronting outdated parenting suggestions and recognizing the blessings of involved Grandparents...
---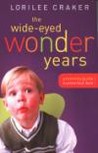 Excerpted from The Wide-Eyed Wonder Years (Revell) by Lorilee Craker. Used by permission of Fleming H. Revell, a division of Baker Publishing Group, copyright (c) 2006. All rights to this material are reserved. Materials are not to be distributed to other web locations for retrieval, published in other media, or mirrored at other sites without written permission from Baker Publishing Group.

Lorilee Craker lives in Grand Rapids, Michigan, with her husband and three children. She is the author of several books for young moms, including Just Give Me a Little Piece of Quiet and We Should Do This More Often.