4 Detrimental Things Parents Say to Their Children - and What to Say Instead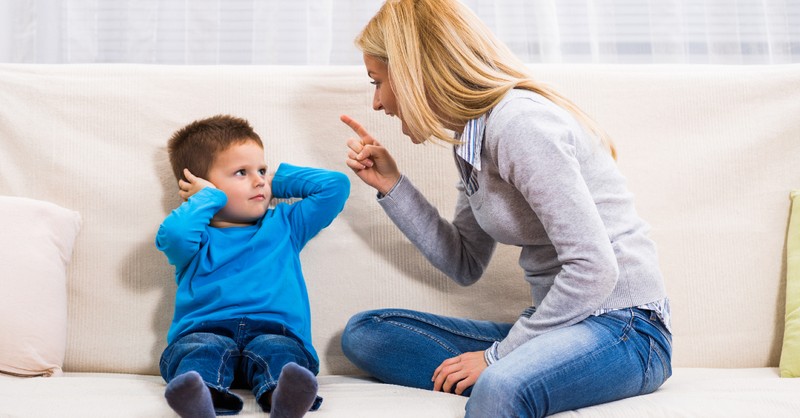 Most of us can recall careless words spoken to us by our parents when we were growing up. Whether those words were spoken out of frustration, anger, or even an attempt at humor, they cut deeply and, in some ways, have had a lasting impact upon us.
That's precisely why we want to ensure that we don't say some of those same detrimental things to our own children.
Ephesians 4:29 instructs, "Let no corrupting talk come out of your mouths, but only such as is good for building up, as fits the occasion, that it may give grace to those who hear." (ESV)
Are our words building up our children? Are they providing the grace that they need and soothing their hearts, rather than accusing them? Careless, hurtful, accusatory, and angry words don't give grace - just guilt and condemnation. Are our words to our children appropriate for the need of the moment? If not, they could be doing far more harm than we realize. Our children's hearts are shaped primarily by what their parents tell them. None of us wants to be doing far more harm than we realize. So, here are three things parents tend to say to their children that can be detrimental and what to say instead.
1. "You should be ashamed of yourself."
Who wasn't told this as a child? Perhaps the only thing worse is if you had a parent say, "I'm ashamed of you." The problem with heaping shame and guilt upon our children is that it emphasizes their sin, not the forgiveness waiting for them when they confess and repent of their sin. To heap shame on your children also keeps them from understanding the forgiveness and freedom that comes to those who have given their hearts to Jesus. Scripture says if we are in Christ, we are a new creation, and that definition and identity doesn't change when we mess up. Your child needs to know their behavioral failures don't change who they are in your eyes or God's.
Scripture tells us, "There is therefore now no condemnation for those who are in Christ Jesus" (Romans 8 ESV). That means guilty feelings, shame, regret, continually beating ourselves up for our actions, and so on does not come from the life-giving Holy Spirit (nor should it come from one's parents), but from Satan, the enemy of our souls who seeks to steal and kill and destroy (John 10:10). The Holy Spirit convicts us of sin but not in a way that brings guilt and shame. Scripture says God's kindness leads to our repentance (Romans 2:4). God lovingly and quietly convicts our hearts so we will turn from our ways. On the other hand, shame and guilt are the tactics of the accuser of our souls, Satan.
Instead of telling your child "I'm ashamed of you" or "You should be ashamed of yourself," separate them from the behavior, as God does, and say, "I love you, but I don't love what you just did." Then let them know their responsibility to apologize to whomever it was they offended or disobeyed. When my husband and I were raising our daughter, we would on occasion tell her, "I'm disappointed in what you did." She learned quickly to say "I'm sorry" as we explained what being sorry really meant: "I wish I didn't do this, and I'm going to try not to do it again." We always responded with, "You are forgiven. Thank you for saying sorry."
When we are in Christ, we operate out of a new nature that shows grace to others as God has shown grace to us. That includes our children, whom we can quickly condemn with our words without even realizing it.
2. "You could never do that."
Many a child has had a dream within their heart squelched at an early age when an adult (especially a parent) told them, "You could never do that, you're not smart enough" or "You don't know the right people in order to make that happen" or even "With that body, you'll never be a gymnast. Better shoot for something else." Sometimes we think we're protecting our children from disappointment or false hope when we say, "The chances of that happening are next to zero, so be more realistic." Yet what is "false hope," and who are we to say they can't reach their dreams?
Scripture says that faith is "the assurance of things hoped for, the conviction of things not seen" (Hebrews 11:1). Teach your children faith by teaching them to dream big, have high hopes, and trust a loving, sovereign God to get them there or beyond, according to His wisdom and knowledge of what's very best for them.
I remember seeing my 12-year-old daughter's face drop after telling her, "Honey, do you know how many kids want to be Disney Channel stars? You could never do that. The chances of that happening are so slim." (Add to that the irony that I had just spoken to a group of women about how to be big-dream believers in a God who could help them live out the dream He placed on their hearts!) After immediately repenting to God and apologizing to her for almost killing her dream with an impulsive response, I then told her we'd do what we could to get her in acting classes and begin exploring that route. If God had that future for her, we'd do everything we could to help her walk through an open door.
Our daughter didn't end up being a star on the Disney Channel, but she did land a job with the Walt Disney Company, nonetheless, leading educational tours through Disneyland and encouraging kids to follow their dreams. She even had a chance to meet and perform with some of her longtime loved Disney Channel stars at a promotional event when she was in her mid-20s. Instead of saying "You can't do that" for whatever reason when your child expresses a dream in his or her heart, tell them instead that "with God, anything is possible" (Matthew 19:26 NASB) and that God can do through them what is beyond them. With that kind of encouragement, you will not only help them dream big, but you will help them develop faith, love, and trust in their Creator, Savior, and Dream-Giver.
3. "Why can't you be more like ____________?"
Were you once compared to an older sibling who excelled in sports or academics or to another child your age for what they could accomplish and you couldn't? Maybe your behavior was compared to another, and you were continually given the message that you couldn't measure up. Most human beings suffer to a certain degree with comparison and feeling less adequate than others. Often that degree is dependent upon how well they were built up – or how often they were torn down through comparison to others – when they were growing up.
Don't make the same mistake with your children. Instead of putting undue pressure on them to be someone they aren't or to achieve more than they may be capable of, reinforce what they are doing right and that they are unique and valuable just as they are. Praise their strengths and come alongside them in their weaknesses and let them know every chance you get that they are "fearfully and wonderfully made" (Psalm 139:14). Neither their Creator nor their parents are disappointed in them or wishing they'd be anything or anyone else.
4. "You are such a disappointment (mess-up, failure, idiot, etc.)."
Putting negative labels on your kids can be detrimental to them, even if it was something that just slipped out in the heat of the moment or was said in jest. We often don't intend to label or define our children with words expressed in exasperation or out of carelessness, but that's often what happens. Their already unstable sense of identity can be rocked and then defined by careless words, accusations, or summaries of their behavior that we make to them or someone else. Avoid summary, definitive and accusatory statements like: " You are always getting into trouble, I can't take my eyes off of you for a second," and "You are so slow," and "Why can't you follow simple instructions?"
Oh, the sting of labels, judgment calls, stinging summary statements or conclusions we make about our children out loud and sometimes, even worse, in the presence of others. We may be uttering these words out of frustration at the moment, but these words will indelibly speak "identity" or "definition" to your child, who is still trying to figure out who they are. In their growing years, our children have a difficult enough time trying to figure out their strengths, uniqueness, what they can do that will make them stand apart, and what they must avoid so they will not be labeled a failure or a geek or an idiot. The last thing they need (and often a devastating blow to their hopes of a healthy self-esteem) is for their parents to add to that swirling tornado of self-doubt brewing within them with a careless comment or stinging judgment.
Another way this comes across is in-jokes with jabs. "What a klutz!" "You are so lame." "Do you have a brain in that head of yours?" "What on earth were you thinking? Or were you?" While these things may be said to a teenager in sarcasm or even with the clarifier "I was just joking," they are no joke. Those words can penetrate deeper than you think.
Instead of putting labels on your children in a moment of exasperation or impatience or outright anger, cover them instead with the labels God has covered them with: beloved (Colossians 3:12), forgiven (1 John 1:9), valuable (Luke 12:7), a parent's "reward" (Psalm 127:3), precious (Isaiah 43:4), unique (Psalm 139:14), chosen (Ephesians 1:4, 11), redeemed (Ephesians 1:7), sealed and secure (Ephesians 1:13), "unforgettable" (Isaiah 49:15), endlessly loved (Jeremiah 31:3).
For more on raising godly children of faith who dream big, see Cindi's books, 10 Secrets to Becoming a Worry-Free Mom and When a Mom Inspires Her Daughter: Affirming Her Identity and Dreams in Every Stage of Life.
Photo credit: ©GettyImages/LittleBee80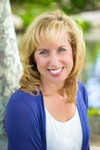 Cindi McMenamin is a national speaker, Bible teacher, and award-winning writer who helps women and couples strengthen their relationship with God and others. She is also a mother, pastor's wife, and author of 17 books, including When Women Walk Alone (more than 150,000 copies sold), When God Sees Your Tears, Letting God Meet Your Emotional Needs, and When a Woman Overcomes Life's Hurts. For more on her speaking ministry, coaching services for writers, and books to strengthen your soul, marriage, and parenting, see her website: www.StrengthForTheSoul.com.