From One Single Mom to Another
Sandra Aldrich

2003

12 Jul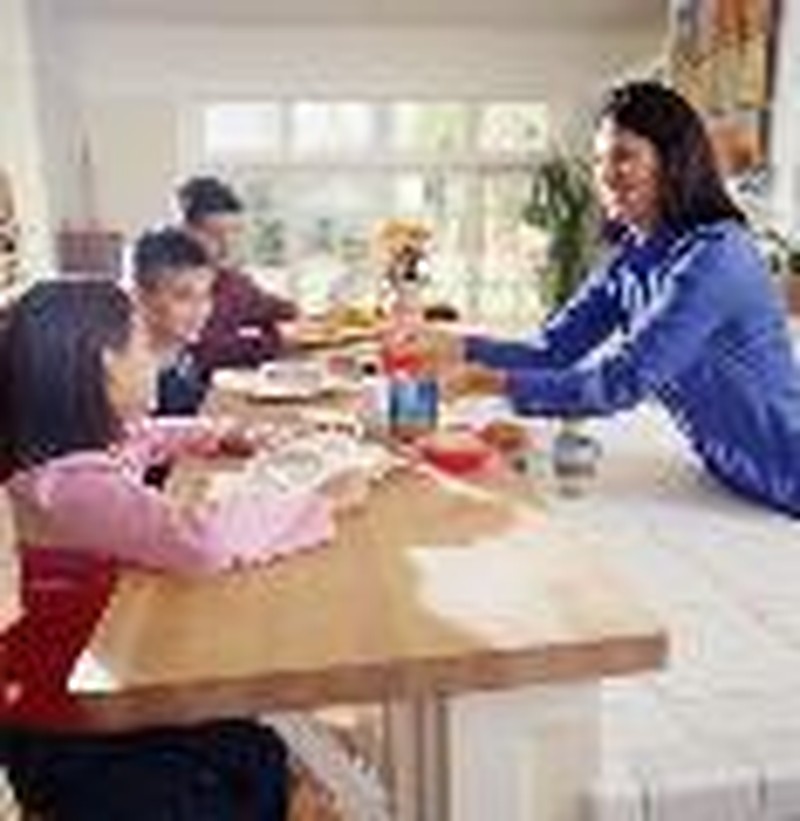 When my husband, Don, died in 1982, my own strength faded. How could I handle all the things single mothers had to do? I had gone from my father's authority to my husband's. And even though I taught in a Detroit suburban school and handled numerous professional responsibilities, I knew nothing about paying bills, budgeting, balancing a checkbook, doing home maintenance or repairing a car.

And how could I raise two children to be healthy adults without their father? How could I teach my 10-year-old son to be a man? Neither Don's family nor mine offered a close-at-hand male relative who could provide the father-figure Jay would need.

So I worried and prayed about that a lot in those first years after becoming a single mom. I kept Jay in church, and trusted that those couple of hours each week would provide him with glimpses of what Christian manhood was like.

Nine years have passed since hid dad's death, and Jay's grown up with a mother, sister and a neutered cat. Yet today he is a healthy, manly young man.

We Win Some and We Lose Some But That's How We Learn

So what have I learned along the way that I feel genuinely helped me and will also help you? I have no pat answers or perfect solutions - and beware anyone who says they have - but I can tell you what has worked - or didn't work - for me and for the other single mothers who shared their experiences with me. And remember, whatever successes and achievements came our way were rarely the result of any innate wisdom that we had. As a rule, they came about because of much grace on God's part and much trial-and-error on our part.

None of us women raising children alone had identical concerns or faces identical circumstances, so as you read our stories, select those ideas and options that you feel hold promise of benefit for you and ignore the rest.

Whatever else I am - a former wife and teacher, a widow and a single mom, a writer and an editor - my foremost goal in life is to be God's woman. So, in this chapter, I begin with some spiritual concerns that are vitally important to all of us, along with some practical matters that we single moms face in common. Then in each succeeding chapter, I will discuss a particular issue that concerns us a lot and will offer a smorgasbord of various do's and don'ts as I go along. But first things first, right?

We Can Draw Encouragement from Scripture

I'm originally from Harlan County, Kentucky, and proud of my strong mountain heritage. But those who know me best are aware that even as I set my Kentucky jaw, I still occasionally struggle with feelings of inadequacy. In the past, I've even fought a tendency to call myself stupid - especially when I didn't get the hang of something as quickly as I had hoped or a boss had wanted.

In those moments, I played all my mental tapes of every mistake I've ever made. But over the years, I've learned that I'm not the only single mother who's trying to fit the ball of good self-esteem into the collection she's already juggling.

And I'm working on my low self-esteem, but that feeling of being woefully inadequate was especially strong early in my singlehood, so I often turned to the Bible for encouragement. Learning that Old Testament women such as Deborah, with God's help - strengthened me greatly. Soon I was personalizing everything I read in the Scriptures.

One of my favorite accounts of a miracle is in John 11 - the raising of Lazarus from the dead. Mary and Martha of Bethany sent word to Jesus that their brother, Lazarus, was very ill.

Jesus deliberately stalled, until He heard that His friend had died. When he finally arrived in Bethany, He went to the grave and told the men standing nearby to roll away the stone.  Then He said in a loud voice, "Lazarus, come out!" (John 11:43)

I'm fascinated that Jesus had to say "Lazarus, come out." I'm convinced that, since He is Life, every grave would have given up its dead if He had shouted a mere "Come out!"

When Lazarus emerged from the tomb, he was still bound in the grave clothes. Jesus then said to those standing nearby - surely with their mouths hanging open - "Take off the grave clothes and let him go" (v. 44).

How's that again? The One who raised a man from the dead was asking mere humans to roll away stones and unite grave clothes?

Yes, because He wanted to make a visual point: Do what you can and leave the outcome with the Lord. In other words, do what is humanly possible and leave the miraculous stuff to Him.

Even now I'm relieved at the implication here for single mothers: Our Lord will give us the strength to juggle all our responsibilities. In faith, we have to do what we can do - and not give up.

It's like the old adage says, "Pray as though everything depends on God, and work as though everything depends on you."

Excerpted with permission from the book From One Single Mother to Another by Sandra Aldrich, Copyright 1991, Regal Books, Ventura, CA  93003.