4 Goals for Your Parenting Journey in 2022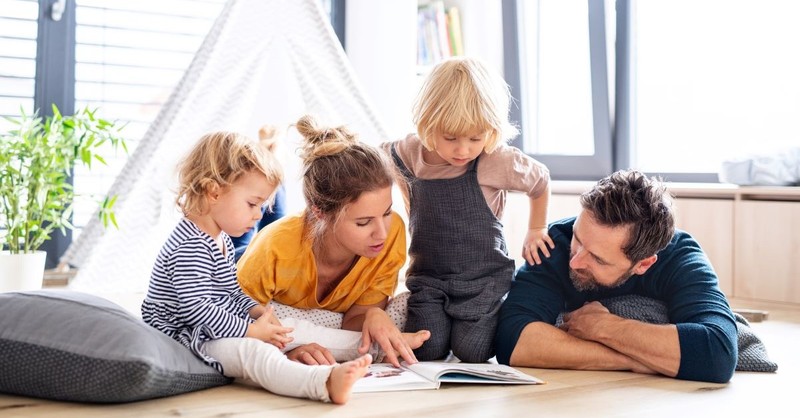 As we kiss 2021 goodbye, many of us are breathing a sigh of relief! It was quite the year, right? For those of you who are parents, the challenges were enormous. Online learning while managing your work became the norm. Anxiety and fear rose drastically for kids and parents alike.
January is a great month to stop and consider what you want for yourself and your kids in the new year. There's a lot you can't control, like whether schools open or close, or when the vaccine will become available. However, as a parent, you can decide how you will show up. You can spend some time thinking about your desires for your family and what kind of work that will take on your part.
The best place to start whenever we are considering our families is the Word of God. The wise writer of Proverbs wrote, "By wisdom a house is built and through understanding it is established; through knowledge its rooms are filled with rare and beautiful treasures" (Proverbs 24:3-4). If I were to paraphrase this verse I would write, "By wisdom, a family is established and through understanding, children feel valued and loved; by studying them you will know what makes them tick and what makes them thrive, and your home will be filled with treasures of joy." That's what you want, right? Here's the thing: it takes so much wisdom to be a parent. Try as hard as you will, there are days when it all falls apart. However, with a little intentionality, you can make some small changes in your parenting and your children will benefit.
As you look to 2022, what changes would help your home be filled with the joy you're hoping for? Here are just a few ideas:
Focus on Connecting More than Correcting.
Ah, as parents it seems we're always correcting. Think about it: "Brush your teeth. Don't hit your brother. Stop wrestling. Make your bed. Take a shower. Don't give me those eyes!" Oh, the list is endless! I'm not suggesting you never correct. What I am suggesting is shifting your focus to connecting with your child's heart.
How do you build a bridge to your child's heart? Seek to understand them and what's going on beneath the surface. For example, if your child is grumpy and cranky one morning, rather than starting with, "Change your attitude," spend some time gently probing to figure out what's going on in their soul. Maybe they need a few quiet moments to prepare for their day. Or maybe they're worried about some assignment they forgot. Proceed gently to ask how they feel and what's making them feel that way. Are they afraid? Anxious? Lonely? Sad? Help them name their feeling. Then validate that feeling!
The truth is, sometimes you wake up cranky. It stands to reason that your child will not always bounce out of bed with a happy attitude. Offer grace and understanding. The year has come to an end, but the pandemic has not. The anxiety in the air is likely getting to your child. They don't like being cooped up at home any more than you do. Seek connection. Offer understanding. Let them know that their feelings make sense to you!
Reward Resiliency Rather than Just Success.
Resiliency has been defined as "The ability to overcome challenges of all kinds–trauma, tragedy, personal crises, plain 'ole' life problems–and bounce back stronger, wiser, and more personally powerful." In the long run, resiliency is more valuable than a great grade point average. Resiliency means your child masters the ability to bounce back and overcome life obstacles. 2021 has taught us that kids need to be flexible and resilient in order to cope with the challenges life will present them.
Recently, I had a conversation with a mom who rewarded her 12-year-old when he received a C on his report card. Usually, her son gets A's, but he had a very difficult situation this past fall and online learning was filled with challenges. When he hung in there and tried his best, his mom rewarded him and called to his attention how resilient he had been in the face of difficulty. What a wise mom!
The Apostle Paul wrote, "Not only so, but we also glory in our sufferings, because we know that suffering produces perseverance; perseverance, character; and character, hope" (Romans 5:3-4). As your child grows and develops, suffering or hard times will be a part of the equation. God honors perseverance. When you reward resiliency, you are partnering with God to disciple your child.
Encourage Them to Express Their Emotions Rather than Stifling Them.
Some days are hard, and it feels like your kids are an emotional mess. We're tempted on those days to encourage our kids to dumb down their emotions and get a grip. But what if God wants us to teach our kids that all emotions are God-given? Your child was created in the image of an emotional God. Think about it. Jesus experienced the full range of emotions. He experienced sorrow and grief (Isaiah 53:3). He experienced joy and happiness (John 15:10-11). He experienced anger and rage (Matthew 23:33) and He experienced compassion and empathy (Matthew 9:20-22).
In order to raise emotionally and spiritually healthy children, we must stop classifying emotions as good or bad. Instead, we need to teach our kids to name their emotions and to express those emotions in healthy ways.
Practice Praying Scripture on Their Behalf Rather than Constantly Lecturing.
One of the greatest gifts you can give your kids is to pray for them and use Scripture. I started doing this when my kids were young and continue to this day, though they are all adults. The Word of God is powerful! It is the most strategic weapon we have when fighting the enemy. Author Beth Moore writes, "The sword of the Spirit, clearly identified as the Word of God, is the only offensive weapon listed in the whole armor of God" (Praying God's Word). Your kids have an enemy and need parents who will fight for them on their knees. Pick up your Sword by praying Scripture on their behalf. As you faithfully do this, I believe you are going to see changes that you can't explain except for the miraculous intervention of God.
I remember a season when our teenage daughter was dating a guy that wasn't good for her. For one month straight, I prayed through the book of Ephesians on her behalf. She finally found the courage to break it off. I will never forget that and continue to pray Scripture for my kids and grandkids.
Parenting is the most challenging job any of us are ever going to do. But don't forget, the Lord is cheering you on and He gives wisdom. As you enter 2022, focus on connecting, rewarding resiliency, encouraging a healthy expression of emotion, and faithfully praying Scripture for your kids. As a result of these practices, I believe you're going to enjoy a much stronger relationship with each of your children. As for your kids, they're going to feel valued and loved. In the end, that's a win-win for everyone!
Photo Credit: ©GettyImages/Halfpoint
---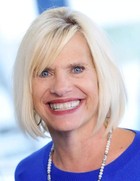 Authentic. Passionate. Funny and Biblical all describe Becky Harling. A best-selling author, Becky is a popular speaker at conferences, retreats, and other events. She is the author of 11 books, including Psalms for the Anxious Heart, How to Listen so Your Kids Will Talk, and The Extraordinary Power of Praise.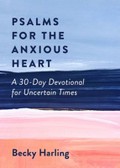 Becky is a certified coach with the John Maxwell Team and a seasoned Bible teacher. You can connect with Becky at www.beckyharling.com, www.harlingleadership.com, Facebook https://www.facebook.com/beckyharlingministries, Twitter, @beckyharling, or on Instagram at Becky Harling