The Do's and Don'ts of Grandparenting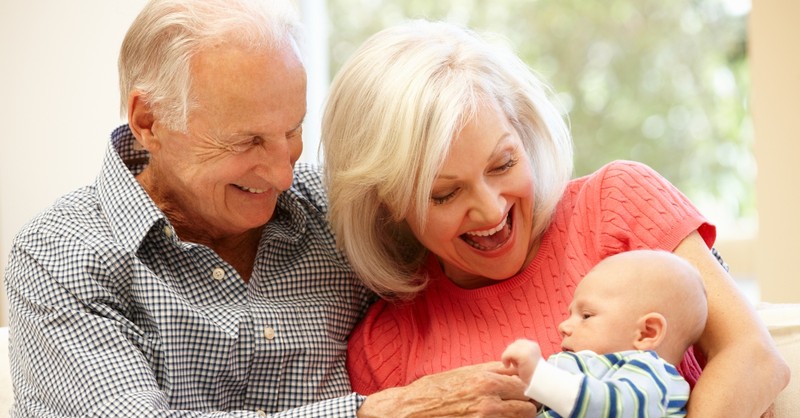 Your adult children have just made THE big announcement you've been waiting for: you're going to be a grandparent! You've probably been looking forward to this for some time and can't wait to love on that little baby when they finally arrive. Maybe you've already begun thinking about what you want to be called, how you're going to help with the baby, and all the adorable things you'll buy for the nursery. There's a lot to think about and plan for, but this is brand new territory with new roles and rules. While children haven't necessarily changed over time (eat, sleep, play, poop), many things have. Parenting styles have emerged and evolved, and childcare practices have shifted based on science, research, and technology. Here's a primer for modern grandparents to help you navigate your new role, your changing relationship with your child, and more.
Tip #1: Be willing to adapt, and don't take parenting decisions personally.
Grandparents have a lot of life experience to share, and children benefit greatly from learning about their family history, traditions, and values. It's important, however, to understand that much has changed since you became a parent. With advances in science and technology come changes in parenting knowledge and methods. Take sleep, for example. Just a couple of generations ago, parents understood that it was necessary to put babies to bed on their bellies to prevent them from choking on their spit-up. However, we now know that it's important to put babies to bed on their backs to reduce the risk of SIDS. Consider taking a grandparenting class; many hospitals and birth centers offer them. This is a great way to get up to speed on current practices, making you an even more valuable resource for the new parents. This goes beyond just general childcare and safety practices, though.
Your grandbaby's parents will naturally make some of the same choices you did - but they're also going to do some things differently. Your adult child's differences in parenting are not an indication that they think you weren't a great parent. Your children are adults who need to pave their way as parents. Their choices are not passive-aggressive statements about how you raised them. The growing family will discern their own values and priorities in big and small decisions, including everything from religion to feeding. Focus on the things you have in common instead of questioning them on why they didn't follow your example. For the sake of all three generations involved, "pursue what makes for peace and for mutual upbuilding" (Romans 14:19).
Tip #2: Enjoying quality time looks a little different these days.
Gone are the days of kids being "seen and not heard." Children's ideas and emotions carry as much weight as their parents' in some families, which can sometimes be difficult for older generations to navigate. Make it your goal to enhance their lives and develop meaningful relationships. Tell your grandchildren stories about your life and their parents as children. Kids love stories, hearing about their parents as kids, and seeing photos of you and their parents as children. The converse is just as important; spend a lot of time listening. Listen when your children or their children talk about struggles they're having (even if they seem silly to you; keep in mind that it's a big deal to them if they're talking about it). Listen well, and ask whether they want advice or just want to be heard and supported before offering solutions. This will be challenging, of course - what parent doesn't want to solve their child's (or grandchild's) problems?! They may not be looking for help, though, so focus on being a shoulder to cry on unless they truly want the nuggets of wisdom you can provide.
Liken it to Paul's letter to the Corinthians, in which he said that not all things that are permissible are necessarily helpful or build others up (10:23). Your advice is certain to be wise and insightful, but if they're seeking an ear, your suggestions may feel like judgment.
Tip #3: Follow your child's lead and respect differences.
This is an excellent opportunity for you to model "love, joy, peace, patience, kindness, goodness, faithfulness, gentleness, self-control" (Galatians 5:22-23). It's essential for you to step back and respect your child's parenting choices, and definitely don't question or criticize your child's parenting in front of grandchildren. For the most part, you should be hands-off in the parenting department. If there's something serious - like a safety concern - that you strongly feel needs to be addressed, do so in private. Respecting their parents also applies when you're alone with your grandchild. If you don't follow mom and dad's rules, you are not modeling to your grandchildren the importance of Ephesians 6:1-4, "Children, obey your parents in the Lord, for this is right. 'Honor your father and mother'—which is the first commandment with a promise—so that it may go well with you and that you may enjoy long life on the earth." Don't be subversive or undermine the new parents' authority under the guise of "spoiling" your grandchild. Doing so teaches the children that it's okay to disobey. If the family doesn't allow video games, don't buy a gaming system for your own home. There are myriad ways to shower that child with love that doesn't involve sneaking the kid an extra dessert or letting them stay up late watching a movie that mom and dad don't allow.
Tip #4: Learn to support and assist in ways that respect their boundaries.
Yes, you have decades of experience as a parent, and yes, you should share your advice when asked. Just bear in mind that even well-intentioned advice can make your child feel insecure or defensive. Remember that verse that we all learned as new parents; "do not exasperate your children; instead, bring them up in the training and instruction of the Lord" (Ephesians 6:4)? It applies just as much now, with your adult children, as it did when they were young. They need to navigate these parenting waters their own way. When they make a mistake, come alongside them to show your support and cheer them on as they try again (and bite your tongue when a "you should've" or "like I said" threatens to creep out). Likewise, find ways to ensure that your visits are helpful rather than stressful. Of course, you want to snuggle and dote on that baby, but this is an important bonding time for the growing family.
What they need most from you is likely tangible help (for example, washing the dishes rather than creating more). Don't expect your child to host you; when you're present, assist as you're able. Do this by asking if you can help in specific ways; if you simply ask how you can help, you'll likely be told you don't need to do anything. Similarly, if you jump in and start cleaning something, it may feel like you're ridiculing their housekeeping. If instead, you ask if it would be most helpful for you to fold a load of laundry, take the toddler to the park, or run to the grocery store, you're more likely to provide assistance that is appreciated and welcome.
Obviously, this isn't the complete "how-to" manual on grandparenting. As we've established, every child and family is unique, so the most important thing you can do is maintain open communication with your adult children as they grow their families. They love you and want you to be involved in their children's lives, and you can help these relationships flourish by learning and adapting along with them.
Photo credit: ©Getty Images/monkeybusinessimages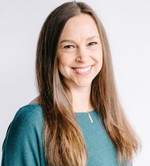 Cheryl Gilbert is a loving wife, proud mom, cancer survivor, really loud laugher, sun-seeker, and - most important - Jesus follower, living in the Pacific Northwest. Cheryl has a degree in English, Writing & Rhetoric from Pepperdine University, and is a regular guest blogger at Hello Mornings. She has worked as a teacher, a personal trainer, a nutritionist, and a Youth & Children's Ministry assistant, all while remaining passionate about the written Word and using her gifts for God's glory. When she's not writing, you can find Cheryl skiing with her husband, baking with her daughter, watching Star Wars & Marvel movies with her son, or exploring local parks and trails with her dog. You can learn more about Cheryl and her work on her website.
Related podcast:
The views and opinions expressed in this podcast are those of the speakers and do not necessarily reflect the views or positions of Salem Web Network and Salem Media Group.
Related video:
Read the full article, 10 Things Grandchildren Need to Hear.