10 Minutes in God's Word: The Miracle of Grandma
Barry Shafer

is a grateful grandson, has been in youth ministry for more than 20 years.

2020

5 Feb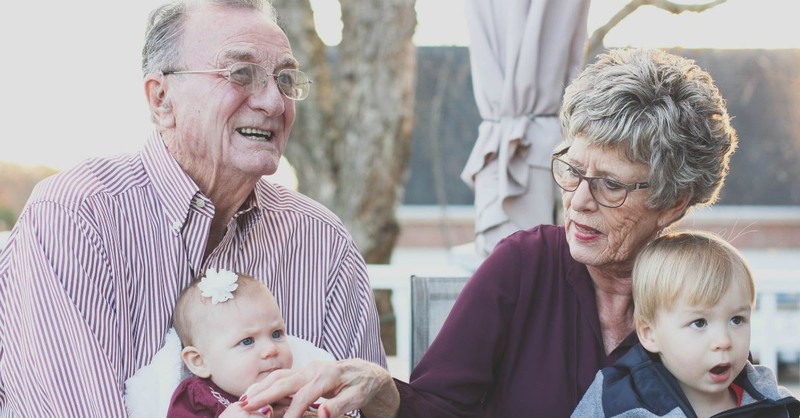 A few days before the deadline for this column, my saintly grandmother of 102 slipped peacefully into the arms of Jesus. It seems appropriate to write about her. So, if you don't mind…
She was the mother of four (including my mom), the grandmother of 14 (including me), the great-grandmother of 33 and the great-great-grandmother of 18.
As the wife of my grandfather, who passed away at 83 in 1989 and whose entrepreneurial spirit made for a diverse ministry calling, my grandmother consequently was the wife of a pastor, missionary, traveling evangelist, barber and carpenter. More than being first lady in all these endeavors, Grandma was a co-laborer. In the high-wire balancing act of grace and truth (knowing when to dispense grace and when to dispense truth), Grandpa was the truth dispenser with a touch of grace; Grandma was the grace dispenser with a touch of truth.
The fruit of her grace giving explains why her guest closet door was covered annually with Christmas cards from all over the world.
After my grandfather's passing, Grandma may have appeared to be a prototypical grandmother: She knitted, quilted and baked. However, when you consider her gospel-driven grace, her Jesus-grade patience and her cheerful-giver generosity, she wasn't simply knitting, quilting and baking. She was creating beauty and giving it away: soft, colorful soft afghans; intricate quilts; blue-ribbon pies (peach cream), cakes (pineapple with precision-made divinity icing) and cookies ("Monster" was her go-to). These weren't hobbies, but labors of love.
As recipients of this love, we each thought we were her favorite—each one of us: grandkids, great-grandkids, great-great grandkids, neighbors, church friends, actually anybody within the radius of her laugh or the reach of her hands. It didn't matter how you knew her, you were sure you were her favorite.
Of course, through the miracle of grandma, we all were her favorite.
As I've reflected these few days since her passing, I've realized it was more than a grandma miracle. It was Galatians 6 in living, breathing form.
"Whoever sows to please their flesh, from the flesh will reap destruction; whoever sows to please the Spirit, from the Spirit will reap eternal life. Let us not become weary in doing good, for at the proper time we will reap a harvest if we do not give up. Therefore, as we have opportunity, let us do good to all people, especially to those who belong to the family of believers" (Gal. 6:8-10, NIV).
Grandma sewed to please the Spirit at every opportunity. Her doing good—labors of love along with properly dosed grace and truth—was driven by a raw trust of that eternal harvest, a harvest she wanted everyone to enjoy. Consequently, her presence made any group more grace-filled, more forgiveness-oriented, and thus more attractive, especially the family of believers.
Maybe this explains why the family of believers was raised to especially status in Galatians 6, a qualifier we should all find intriguing. The atmosphere in a community of believers should be more grace-filled and forgiveness-oriented than any other community or group on earth. We all be should thinking we're each others' favorite.
There is a windfall benefit when we trust this verse. The people around us—teens in particular—see the Christian faith is the real deal. Simply by being the fruit of a well-sewn life and dispensing the kind of grace that comes from trusting the harvest of eternal life, my grandma ministered to teens every bit as much as those who wore the title of youth worker.
We all can take a lesson from her. She'll be looking for you at the harvest, probably with a plate of "Monster" cookies in hand.
Barry Shafer is director of InWord Resources, he has written numerous small-group Bible studies and teen devos and is author of Unleashing God's Word in Youth Ministry (Youth Specialties/Zondervan). Barry lives in Middletown, Ohio, with his wife, Jessica.