How Do You Actually Nurture Trust in Your Child?
Dr. Barbara Sorrels

2017

27 Oct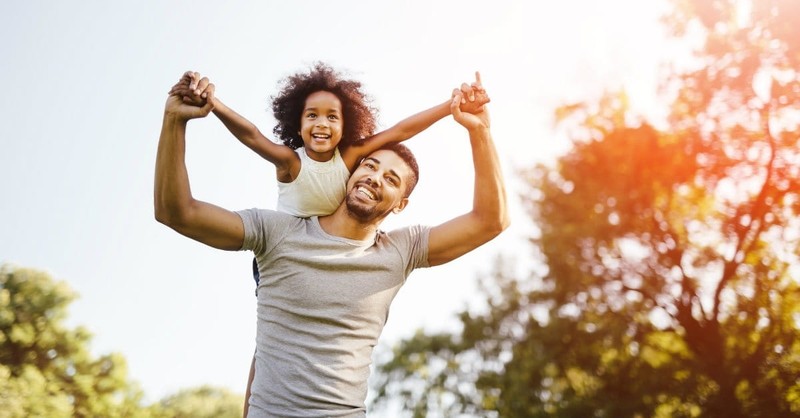 Nurturing your child begins and ends in trust.
Trust is the ultimate foundation upon which the parent-child relationship is built. "Attachment" and trust go hand-in-hand—they're really two sides of the same coin!
While the essence of attachment is the mutual delight experienced in the parent-child relationship—the essence of trust is freedom from fear and the child's confident expectation that their needs will be met by Mom and Dad. 
The absence of fear crucial for mental, emotional, and spiritual health.
When trust is compromised, the child is stripped of the ability to be a secure, hopeful, optimistic, and a loving individual. Fear robs children of the emotional energy to enjoy life and explore the world and daily life is reduced to mere survival.
Trust and Our Relationship with God
The child who has not learned to trust Mom and Dad will typically struggle to build a trusting relationship with God. Throughout the scriptures God invites us to trust Him. He desires that we live our lives banking on His unconditional love and the fact that He has our best interest at heart. But in order to trust a God that cannot be seen, children must first learn to trust people during early childhood years.
Young children are very concrete thinkers and must experience abstract concepts in tangible ways. A child who lives with the confident expectation Mom and Dad will always be there for them, will typically find it easier to transfer that same trust to their relationship with God. Trust in Mom and Dad's love and availability allows a child to develop the unwavering trust that brings pleasure to the heart of God.
Where is trust developed? 
Trust is intended to be developed within the context of the home and family. 
Erik Erikson, a leader in the field of child development, identified specific developmental tasks across the life span that he believed formed the foundation of mental and emotional health. 
The development of trust is the first developmental task identified by Erikson, and this is hopefully experienced in the infant by 18 months. A newborn and toddler is always looking for the answer to the questions, "Is this world a safe place?" and "Can I trust that my needs will be met?"
Children who successfully develop a strong foundation of trust move out into the world with a sense of optimism and hope. They are able to form healthy relationships with other people, without being clingy or fearful. With a firm foundation of trust, a child's emotional energy can be used to play, learn, and enjoy others—instead of merely trying to cope with life. A foundation of trust gives a child the confidence to be curious, try new things, and be creative.
Three simple ways to nurture trust:
1. Be mindful of your tone of voice. This is especially true when you are stressed or angry. It is always okay to be firm, but never okay to be harsh. A harsh tone of voice evokes fear which undermines trust. 
2. Keep your promises. Sometimes in moments of stress or preoccupation we make empty promises. "Sure, we can go to the mall tonight after dinner." When, in fact, your schedule is packed and you can't follow through. Even though our intentions are good, broken promises of all sizes undermine trust.
3. Approach unexpected news and issues through a problem-solving lens. If you blow up when your teen tells you that he flunked a test you will likely shut down future communication, because he doesn't trust you to respond in a helpful manner. Instead, practice what you hope your children will learn to do. Don't react, take a deep breath, and stay focused on solutions.
The beauty of trust is that it can be built—and re-built!
Dr. Barbara Sorrels is a mom and grandmother. She's also the Executive Director of The Institute for Childhood Education. Her experience as a parent, caregiver, university professor, consultant, and children's pastor brings a unique perspective to her speaking, and writing. www.DrBarbaraSorrels.com
Photo courtesy: ©Thinkstock