How Faith Hill's Birth Mother Made a Last Minute Decision to Save Faith's Life
Paul Batura

Author

2019

22 Feb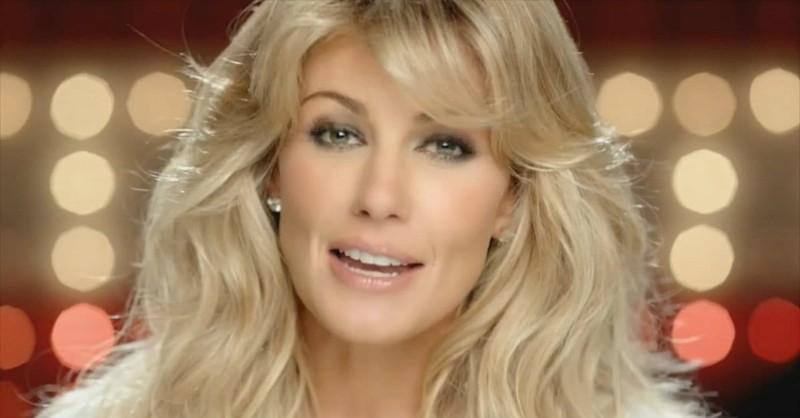 The following is an excerpt from Chosen for Greatness: How Adoption Changes the World, a new book by Focus on the Family Vice President Paul Batura.
It's late in the summer of 1967, another sweltering season in the small, Southern town of Ridgeland, Mississippi. Like in any community, there are as many stories as there are people, and on this particular day, a fateful conversation is going on inside the home of Ted and Edna Perry. In fact, versions of this very same discussion have been going on for months. 
Thirty-seven-year-old Ted and thirty-one-year-old Edna are the proud parents of two young boys, Wesley, age eight, and Steve, age six. The family is thriving. They're healthy, happy, and deeply involved in the life of their nearby Baptist church.
Shortly after Steve arrived in 1961, Ted and Edna began praying for another child, specifically a girl, perhaps to round out the boys' rough edges and bring some young feminine gentility to the family home. And what father doesn't want a daughter, a chance to watch his wife grow up all over again? But month after month and year after year, their prayers seemingly went unanswered. 
As August turns to September, the Perrys decide to reach out to a doctor friend. If he were to hear of a young woman looking to place her child for adoption, would he kindly let them know? At the time, it's almost implausible to think the Perrys would receive a call within the week, but that's exactly what's about to happen.
Providentially, just a few miles away from Edna and Ted, 23-year-old Paula Conway is just days away from delivery. Originally from Titusville, Florida, but temporarily living in Mississippi, she's not in a position to raise the child she's been carrying for nearly nine months.
It's a heartbreaking turn of events for the young woman, but she desperately wants her baby to have what she's not currently in a position to give. It's not exactly clear why, though we do know she's not married to the baby's father, Edwin White. Paula and Edwin eventually married years later and had a son, Zachary.
So, just days after visiting with their doctor and committing their request to prayer, the Perrys received the call that would change their lives and the life of their soon-to-be adopted daughter. A baby girl was born available for adoption. Were they interested?
It was an easy decision, of course. Arrangements were made to receive her back at the doctor's office. Their son Wesley suggested they name her Audra, the name of a character in his favorite show, Big Valley, Audra Barkley. The Perrys modify the proposal, suggesting "Audrey" and adding the middle name of "Faith" to serve as a testimony to God's overwhelming generosity and willingness to answer prayer. The couple is stunned but ecstatic. If only every prayer were answered so quickly and assuredly.
Looking back on her birth mother's decision to make an adoption plan for her, Faith, who always knew she was adopted, recognizes the gravity of Paula's loving sacrifice.
"I can't imagine the choice to do that and how thankful I am that she (Paula Conway) was able to give me the opportunity that I had because I was placed into an incredible home that I mean basically is responsible for the way I am today and the backbone that I have in order to do this for a living, which is a crazy, sometimes unstable world that this projects. But the most important thing to me is about my family and that was definitely taught from my mom and dad," Faith said. 
Life in the Perry home was warm, loving, and stable. "I actually had a pretty amazing childhood. My family, my mom and my dad and my brothers, they are amazing," she once told Larry King. 
Faith's singing ability from an early age was obvious. She began singing at just three years of age, proudly parading around her family's home with a hairbrush as a microphone. Her first songs were the classic old hymns of her family's Christian faith (e.g. "Jesus Love Me") she learned within the fellowship of Star Baptist Church.
"My mom used to say that I held the hymn book upside down, pretending I could read the words," she once said.
As Faith grew older, she was drawn to more secular music, specifically the legendary Elvis Presley, a fellow Mississippi native. At seven, she pleaded with her parents to take her to his concert at the Mississippi Coliseum. It was a benefit performance for victims of a local tornado. It was May 5, 1975. Her conservative mother resisted, citing concerns about the bad influence of rock and roll. A neighbor intervened and convinced Edna it would be alright. She relented.
For Faith Hill, the experience of that single night convinced her music was to be her future.
"I sat in the top row of the arena and I remember everyone going wild," she said. "But it was as if there was nobody there—except for me and Elvis."
Adorned in a baby blue leisure suit and rotating blue and white scarves between numbers, "The King" duly impressed one of his youngest fans in the audience. "I'm not sure what it was," she remembered. "His presence, the reaction of the people, I don't know. But what I did know was that after that concert, I had to be a performer, pure and simple."
Faith Hill has traveled a unique, providential road, one that led to her stardom. From Edna's encouragement to Ted's guidance and cooperation, she credits her adoptive mother and father with preparing her for the life she now lives. From the ticket to see Elvis to laying a solid Christian foundation, Faith was shaped in so many ways by Ted and Edna. Faith also gives credit to her biological mother, a woman whose sacrificial choice first set the course for her journey.
"I have a lot of respect for her," Faith said of Paula Conway, "and I had no feelings of anger or any of that… I know she must have had a lot of love for me to want to give me what she felt was a better choice. Thank God she let me live."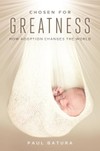 Every adoption is the culmination of countless independent decisions the Lord seamlessly works together. In an inspiring new book Chosen for Greatness: How Adoption Changes the World, Paul Batura profiles sixteen well-known adoptees—including Steve Jobs, Nancy Reagan, and Faith Hill— to show how adoption has made the world a much better place. Click here to learn more about Chosen for Greatness. 
Photo courtesy: vimeo.com, labeled for reuse with modification
Publication date: November 29, 2016