How to Address the Opiod Crisis with Your Kids and Keep Them Safe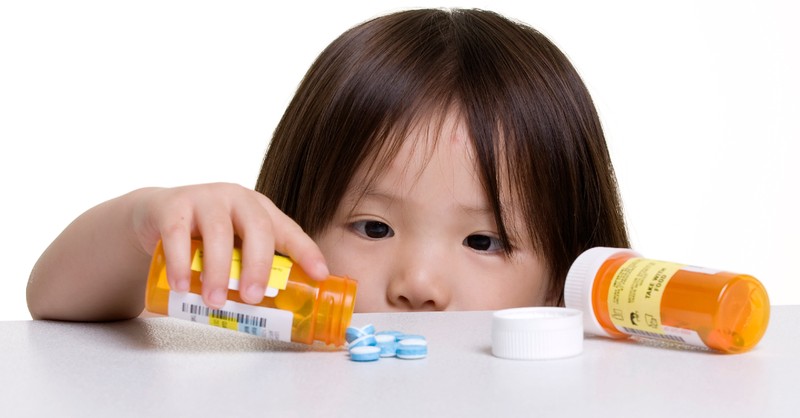 Sheriff Wayne Ivey of Brevard County headed to answer another opioid crisis call. He knows in the past 24 months they had seventy-two over-dose deaths. He carried in stuffed animals for the two young children mentioned in the call and handed them to the children. That allowed him time to be sure they were safe, and not malnourished or abused. The little boy and girl each clutched a new furry friend.
The department of Child Services arrived to assess the children's needs. Another officer administered Naxolene to prevent death while Sheriff Ivey called an ambulance, for the dad who overdosed and interviewed the mother to get the facts needed. That's the start of the case.
Follow up includes bringing in a comfort dog from the PAWS and STRIPES program, unique to Brevard county, to be with the children as DCS interviews them on a different day, deciding if an arrest is needed, and trying to make sure the family would be safe. Sheriff Ivey, an expert on the opioid crises, testified on Capitol Hill, at the senate hearing on the opioid crises, in May 2019.
He also led the Brevard's largest drug bust, arresting 100 suspects and knows the importance of aggressive intervention and keeping communities safe.
A Crises That Impacts Many
The Opioid crisis touches many families. According to the CDC, more than 750,000 Americans died from overdosing between 1999 and 2018. It's the leading cause of accidental death in the US. The chance of becoming addicted increases with each additional day of dosage after the third day.
There's a six percent chance that a one-day supply will trigger use for a year or longer. A 2017 study concludes that ten percent of people who take a ten-day dose of prescription opioids will become dependent on them.
Doctors continue to prescribe opioids although thirty-six states have set limits to curb the amount prescribed. If your state does not have limits, contact your representatives. What begins as concern to relieve pain has erupted into widespread addiction. Opioid facts also demonstrate the importance of talking to children about the crisis and being careful with medications.
Alas, the addiction has no boundaries. It starts with a child's broken arm, a c-section for a new mother, or other medical conditions and gripes people fast because of how it binds to receptors or nerve cells in the brain. The intense euphoria the drug produces also leads to addiction.
How to Talk to Your Children about This Crisis
Know the facts so you can explain to children how opioids affect the brain and what causes the addiction. Be an example by choosing not to use opioids by managing your own pain without opioids. Dispose of unused prescriptions so children cannot get hold of them. Children will often consider medications safe if you leave them in a medicine cabinet.
Examine recent studies that show that many non-addictive medications can be effective in treating pain. After all, people dealt with pain long before doctors had opioid medicines. Share places that offer help and hope. Go with your child to a talk at a hospital or by local law enforcement on the opioid crisis. Also, share that Naxolene is a medication used to prevent death from overdose.
Discuss that recovery from opioid addiction can take five years and a relapse is still probable. That means losing many years of your life. Weigh that against a few weeks of pain.
Start Discussions Early and Continue Communicating
When you give children vitamins or medicines talk about medicine. Share that the right vitamins can help them grow strong and when you are ill certain medicines can help. Add that they should never let anyone else give them medicine without your permission. Chat about how the wrong medicine can be bad for them and taking more medicine than needed can also be harmful.
As your child grows talk about harmful chemicals and substances. Discuss how people want more sugar or other unhealthy foods, people. Then share how people start craving harmful medicines that cause them to change and care more about the medicines than people they love.
Encourage children to solve problems and praise them for making great choices. This builds confidence that helps them withstand the pressure to take drugs. Pray with your child for God to give them strength and keep them healthy.
When they are in pain, pray for healing, help them rest to heal, and discuss how much pain relief over the counter medicine you give them. Show interest in your child's life and interests. Stay engaged in their activities and eat meals together to show you are available to talk.
Deeper Discussions with Tweens and Teens
As your children mature talk about drugs and substances people abuse. Check online together to see how these substances affect the brain and remind them their brains don't fully develop until their mid-twenties.
Before then, abusing substances can cause more permanent damage. Attend a community program with your children and encourage schools to hold programs.
Be aware of your children's friends and their parents. Practice role-playing scenarios in case they are ever in a situation where someone pressures them to experiment. Have a phone or text code that signals they want to be rescued.
Be prepared to drop everything to pick up a child who signals for help. Set rules and consequences regarding alcohol, smoking, and drugs and make sure your child knows and understands them. Sign a contract to impress the importance on your child.
At this age also be sure to shower your child with positive comments that show love, approval, and acceptance. Talk about their dreams and hopes for the future and validate those dreams. Be involved with your children's lives and activities.
Let your home be a safe place where they and their friends can hang out.
Proactive Steps
Before you or your child has surgery, ask questions. Ask for a pre-screening to determine the risk of substance abuse. Inform the doctor if your child has been in treatment for substance abuse.
Question what over-the-counter medications or non-addictive prescriptions can help with pain. Discuss alternative therapy as options for recovery. If an opioid is prescribed ask about the quantity. Check your state laws to see if limits are in place. Be sure to communicate with the doctor when an opioid is prescribed to discuss the level of pain and observing if it is diminishing
Count pills taken and consider requesting the opioid pill bottles that include a timer that indicates if the bottle has been opened after the scheduled dose is taken.
Make sure you know your children's friends and associations, and their friend's family members. Parents, if your instinct tells you something is wrong, trust those instincts. Have open communications so children will talk even if they know they will be in trouble. Sheriff Ivey states, "It's time to be a parent again." He advises that parents have three options: tough love, visit their children in jail, or see them in the cemetery.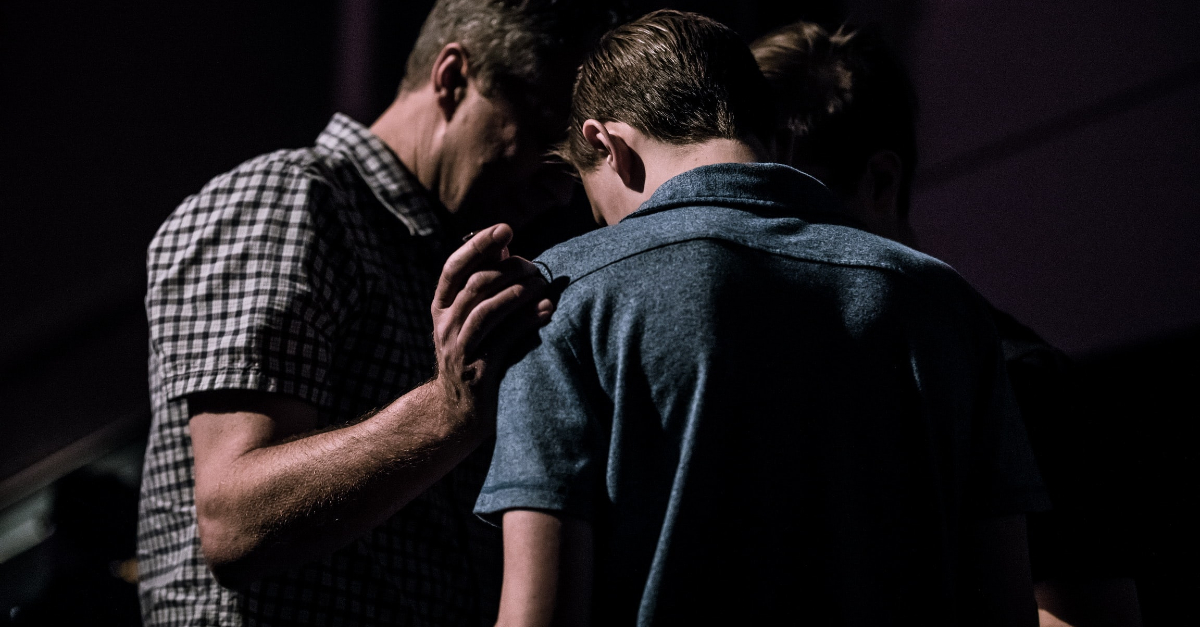 Photo Credit: ©Unsplash/Jack Sharp
Investigate Pain Relief Alternatives
Congress has introduced numerous bills for the development and Food and Drug approval of non-opioid medications to relieve pain. It's estimated that 200 non-opioid medications show evidence of alleviating pain.
Behavioral and psychological interventions also reduce pain that include physical therapy and cognitive-behavioral therapy. According to the American College of Surgeons, surgeons in central Texas cut their prescriptions of opioids by sixty-four percent when they implemented a pain management program. Another treatment plan finding positive results is Enhanced Recovery After Surgery (ERAP).
Doctors generally only receive seven hours of pain management training. Many do not know enough about alternatives. Check the Mato clinics website for advice on using opioids safely.
Keep up with new studies. A Rutgers University study of October 2019 concluded that mindfulness techniques combined with medications for opioid dependency can reduce opioid cravings.
Alas, another investigative study found that doctors who receive direct payments from opioid manufacturers prescribe more opioid. That shows the need for legislation. A study reported by the Society of Neuroscience indicates that antibiotics used in combination with opioids may increase the risk of opioid dependency.
The antibiotics deplete the gut microbiome and that can change how the brain reacts to opioids.
Know the Signs of Drug Abuse
Be aware of the symptoms of opioid disorder.
1. Taking larger amounts prescribed and using them over a longer period than intended.
2. Unsuccessful effort to cut down on opioid use for pain.
3. Trying to obtain or using opioids or taking too long to recover.
4. Craving for opioids
5. Problems with completing work at school or home.
6. Continued opioid use in spite of social or interpersonal problems.
7. Quitting activities or skipping activities because of opioid use.
8. Using opioids in dangerous situations.
9. Continued opioid use despite continued physical or relational problems
10. The need for increased dosages (building up a tolerance)
11. Experiencing withdrawal or using opioids to relieve withdrawal symptoms.
12. Decline in grades
13. Change in sleep habits and appetite
14. Withdrawal leads to severe symptoms including generalized pain, chills, cramps, diarrhea, dilated pupils, vomiting, and intense cravings.
Know the Risk Factors
Anyone can develop an opioid addiction. Risk factors that make it more likely include previous history or drug use, including alcohol and tobacco products. Genetics also play a role, so if family members struggled with addiction, than other family members have a higher risk.
Previous trauma and psychiatric illness can also increase the risk factor for individuals. It's important to discuss family history with your doctor.
Signs of Overdose
Pinpoint pupils
Breathing is slowed or stopped
Unconscious or nonresponsive
Limp body, pale face, clammy skin, purple or blue tint to lips and fingernails
Vomiting
Make the Right Choices
If someone you love becomes addicted know the road to recovery is long, as much as five years, and it's easy to slip back into the addiction. That's why it's so important to monitor anyone being prescribed pain medication.
After each C-section, doctors prescribed OxyContin for Darlene Pena. Her husband, a medical student, made her accountable to each dose and prayed with her. She recalls how could the medication felt and her determination not to get hooked. She succeeded because she focused on what she was doing, had accountability, and prayed with her husband.
Rebecca White reread materials ahead of her daughter's back surgery and wanted to be sure she would not get addicted to the pain killers. She regulated each pill and when her daughter wanted more pain killers after the doctor told her to stop, she drew the line and made her daughter use over the counter pain relievers instead.
The good news from the Journal of Addiction Medicine reported that 1.2 million Americans reported recovering from opioid addiction. Proactive steps and making wise choices make a difference for ourselves and our family members.
Sources:
Senate hearings
Sheriff Ivey's testimony
PAWSA and Stripes
State laws on Opioid usage
Enhance Recovery After Surgery
Photo Cedit: ©GettyImages/perkmeup
Karen Whiting is a mom, author, international speaker, writing coach, and former television host who loves sharing ideas to strengthen families. She has written Growing a Mother's Heart: Devotions of Faith, Hope, and Love from Mothers Past, Present, and Future. Check out her new book 52 Weekly Devotions for Family Prayer that includes a different way to pray each week plus stories and activities to explore questions children ask about prayer She loves adventure including camel riding, scuba diving, treetop courses, and white water rafting plus time at home crafting and baking.