How to Become a Mentor to Your Adult Children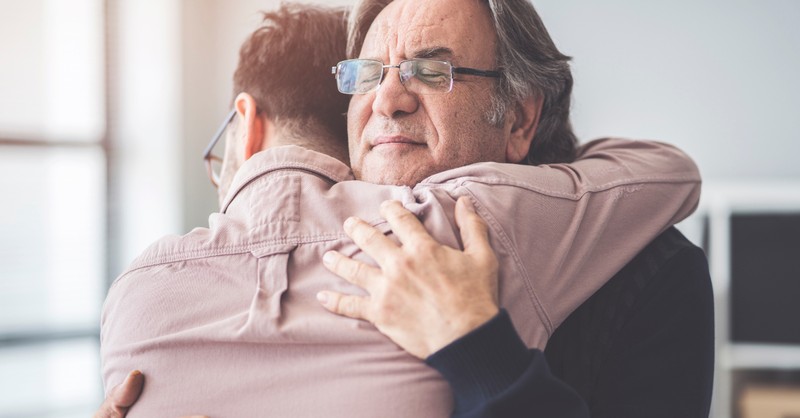 We raised three sons, and I like to joke that it was a victory that we all survived. In all honesty, though, they were such fun to raise. Did it all go as planned? No! Were there hiccups along with way? Of course! We certainly did not have it all down to perfection, but we tried to follow the Lord and raise them as best we could. We are enjoying being empty-nesters, but the role from coach to mentor has taken some adjustments along the way.
All three boys played three sports each, and we found ourselves going from football fields to church to ballfields to basketball courts and back again. That kept us extremely busy, and we enjoyed spending that time with them. We worked hundreds of concession stands and ticket booths, washed uniforms in the middle of the night many times, grabbed dinner through fast-food joints or packed ice chests more than I can count. Sometimes they were family activities, but many times the family was split to cover games and practices. As empty-nesters, we miss those practices and games. Needless to say, I have lots of experience in the area of sports, so it's easy for me to relate spiritual training and growth through the analogy of sports.
In I Timothy 4:8, it says, "For bodily exercise profits a little, but godliness is profitable for all things, having promise of the life that now is and of that which is to come."
Put Me In, Coach!
When the boys were young, they had to learn the fundamentals of the game they were playing. In baseball, they had to learn to catch and throw the ball. That started with dad and the boys throwing the ball in the yard. Actually, in our home, it began with paper balls and plastic bats in the living room as soon as they could stand up and toddle. When my husband/their coach came home from practices, he would sometimes comment on how easy it is to spot a kid who has had no one to throw the ball with at home. It is the same way in spiritual things.
Raising children in the admonition of the Lord takes instruction and practice. These will be the foundation that everything spiritual will be built upon. What were you teaching/coaching when they were young? What kind of foundation was laid down when they were young so that their foundation did not crumble as the lessons in life got harder? The greats in any arena put in lots of hard work and practice, which we should learn from sports. The foundation they laid in the early years is what they will depend on as more challenges come in the form of more rigorous competition.
Prov 10:25, "When the whirlwind passes by, the wicked is no more, But the righteous has an everlasting foundation."
At some point in baseball, they start hitting and pitching and playing different positions. Coaches are teaching them new skills, more complicated plays, advanced and intricate parts of the game as they get older and more experienced. There are always teaching moments, and just as a coach takes a moment out of practice to instruct a player on a small detail of the position, we as parents took similar moments to guide and encourage when our child made a mistake or was hurt by someone, or did not show empathy. Those are the teaching moments that cannot never be replaced or minimized. They are important as the child progresses to more complicated life situations.
As the kids get older and their skills and talents have been honed and perfected, they are more focused and intentional. The skills that have been developed and successes that have been experienced bring confidence in his/her ability. No one can start playing a sport and be a professional immediately. It takes time, practice, and drive. As your role as a parent changes over time, there is one thing that never changes: you are an influencer in their lives. Most children raise their children with their own upbringing in mind. They may mimic how they were raised, or they may raise their children in a completely different way, but what I have seen more often is a combination of these – a hybrid. They take what they liked about how they were raised and mix it with the opposite to make the experience their own.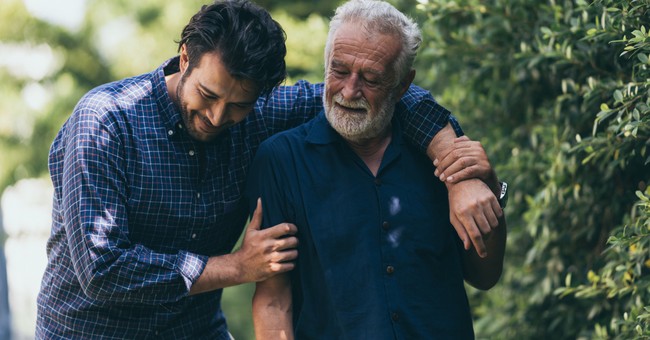 Photo credit: ©GettyImages/greenleaf123
Coach to Mentor
As parents of adult children, we are in a position to continue to be their coach, which they do not want in most cases, or we can become mentors in their lives. The keywords to mentoring are embracing, encouraging, and empowering. As you can see, the teaching and coaching aspect of parenting is over, and we must take ownership of this new role and revel in it. Even if you feel that they need more coaching, you must step back and be who they need you to be at this point in their lives.
John Wooden, famous not only for his basketball coaching career but also for his meticulous coaching style and inspirational leadership skills, said, "Young people need models, not critics." It could be said that model and mentor are the same. We must continue to live our lives before our adult children in a way that we expect them to live as adults. And in doing so, give them the model/mentor they need as they are making life choices in the world we live in.
Remember, it says in Proverbs 10:25 above, "that they will have an everlasting foundation." You have helped to lay that indestructible foundation, so let them walk in the confidence you have given them and play the game of life with the life skills you have helped to develop.
Keys to Mentoring Your Adult Children
The keys to flourishing in the role as a mentor to your children are to embrace, encourage, and empower them to follow the dreams that God has put in their hearts. If they struggle in finding that path and if it takes a while for them to find their footing, your role as the mentor and not the coach will be a breath of fresh air to an emerging adult as he steps out with the gifts and talents that have been developed through instruction and practice. It won't be a perfect path, but you will be there to model and mentor through it all.
1. Embrace
First, to embrace means to hold (someone) closely in one's arms, especially as a sign of affection, and to support willingly and enthusiastically. In those times of disappointment, when we see our children making decisions we disagree with, this is the time to embrace them with our support of unconditional love. I was advised by my mother many years ago never to close a door with my children. They must always know that they are welcome even when we disagree. To support willingly and enthusiastically is to imitate God, to show the kind of love that our Lord showed to us through the death and resurrection of our Lord Jesus Christ.
Romans 5:5 says, "Now hope does not disappoint, because the love of God has been poured out in our hearts by the Holy Spirit who was given to us." We have been given the ability and the capacity to love as our Heavenly Father loves; therefore, no matter how difficult it becomes to stand in the shadows of our children's lives, it is our love for them that will embrace them and encourage them to walk in the admonition of the Lord. The fundamentals that you spent countless hours of training to impart to them will bring contentment and satisfaction to our hearts as we see them emerge in their own right in the Lord.
2. Encourage
Encouragement is another way to mentor your adult children. I have found that the best encouragement to my adult children happens in the moments when they ask for it. Words of encouragement unasked for become directives that they do not appreciate. Prayer and silence are paramount in this role until the door is opened to give the encouragement you desperately want to give.
Remember: "So then, my beloved brethren, let every man be swift to hear, slow to speak, slow to wrath." (James 1:19) There are plenty of times when we feel we must speak, but we must keep our mind stayed on Him and be careful we do not take it upon ourselves to do God's job at this point in their lives. I know it is difficult sometimes, and take it from someone who has learned the hard way; keep your peace until you are asked to give that advice that we sometimes couch as encouragement.
3. Empower
And the last key to becoming a mentor to your adult children is to empower them. With all you have taught and imparted in them over the years, it is now time to empower them to walk in confidence in what you have placed in their hearts. Your discipleship has now come to fruition, and giving them the wings to fly toward their dreams is the most important lesson you can give them now.
Parenting adult children, I have found, has been the most difficult stage in parenting. I can't take away the keys to the car when they break curfew. I can't restrict them from social events when they are disobedient. I can't lecture them (I shouldn't anyway) when they make a terrible decision. What I can do is model appropriate responses under challenging situations. I can wait for moments to encourage them. I can stay close where they can see my faithfulness and be there when they need me. I can count on the fundamentals that I was so diligent in imparting. And, I can pray as I have never prayed before so that I may watch my children soar into new heights and follow the dreams that God has put in their hearts to pursue.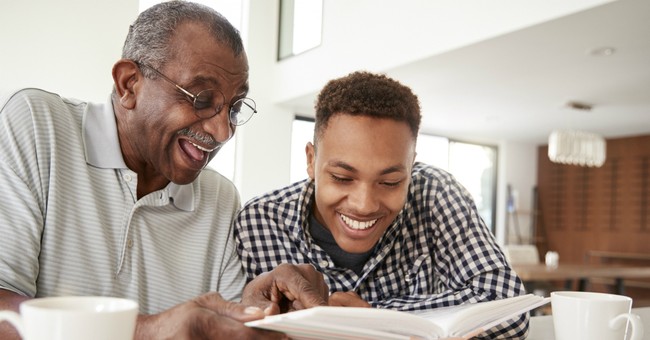 Photo credit: ©GettyImages/monkeybusinessimages
Prayer as a Parent/Mentor of Adult Children:
Heavenly Father, I thank you for the blessings that are my children. Thank you for guiding me in raising them, and I repent for not listening other times while raising them. You know that I did not do everything right, but you knew my heart, and you know my heart now. You know that I want what is best for them and that I want them to fulfill the dreams that you have put in their hearts.
Help me as a parent to be what they need now in their lives. Help me to embrace them in a way that they know I love them unconditionally. Help me encourage them when they need the encouragement and help me stay out of their business when it is not my place. I pray that they always know that I am there for them and will love them no matter what.
Lord, help me to empower them without overpowering them. Guide my words and actions to be the parent they need now in this stage of their lives.
I pray that you keep them safe and protected from disease, hurtful situations, bad decisions, and I pray that they hear your voice as you lead and guide them in their path in life. I put them in your hands, Lord. I give them to you for your glory, and I ask that you show them your love in the most tangible ways as they look to you for guidance.
In Jesus' name,
Amen
Photo credit: ©GettyImages/seb_ra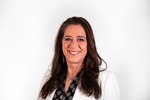 Jaida Campbell is a mother of three grown sons, a grandmother of three grandkids, a former pastor's wife, author, educator, mentor, and world-traveling missionary. She graduated from Rhema Bible College in Supportive Ministries and Tennessee Tech University in Education. She taught middle school math for 13 years and now mentors at-risk students in middle school. During her school breaks, when not visiting her grandkids, she is traveling somewhere in the world to minister to the hopeless, the hurting, and the hungry. Check out her first self-published book, Live Like Royalty, which can be found here.