How to Create Rhythms of Rest with Christian Lullabies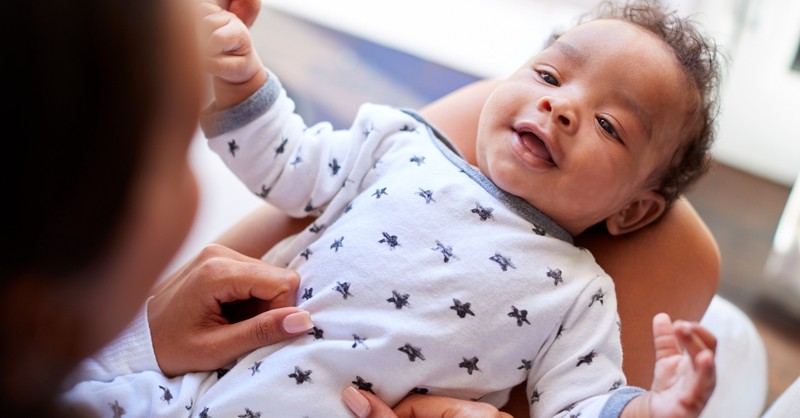 From the moment I became a mother, while my son grew steadily in my belly, I found myself, almost instinctively, humming and singing him lullabies. A decade later, I still tuck him into bed with a song to soothe him down. I will tiptoe into his little sister's room and snuggle her tight; singing her a song of our own making, typically a lullaby about a princess with the same name as her own who ultimately falls fast asleep.
Even in adulthood, I find that a rhythmic lullaby can help my often-scattered mind quiet-itself. The soothing lyrics lull me to sleep and encourage deep rest. How magical is their power, it's no wonder that mothers and caregivers have been using lullabies to elicit rest for centuries!
What Is the Purpose of Christian Lullabies?
Lullabies, in their origin, were frequently used to stimulate relaxation and rest, but occasionally they also told a story or included a warning to the listener. The English "Rock a-by-Baby" is a lullaby warning of high winds, danger and a cradle falling into peril, whereas the French "Allouette" is about the plucking of a bird. Both of these seemingly innocent lullabies made their way into my repertoire until I realized the bleakness of their nature.
Enter Christian lullabies: A few years ago I discovered Christy Nockels and her lullaby album, Be Held. This album has ranked number one in our house since that discovery. The soothing refrains of nearly each song enforce Biblical truths all the while helping my little ones breathe deep and sink into relaxation. Departing from warnings or bleak concepts, Christian lullabies have the power to calm fried nerves, induce relaxation for both young and old alike, and cement the truth of God's word over our hearts as we drift off into a dreamy slumber.
How Do Lullabies Work?
Music, and the lyrics within it, has power beyond just the words that are being sung. Music can help regulate our emotions and can additionally create an opportunity for bond-building through the release of oxytocin. A child who has listened the soothing sounds of a lullaby along with snuggles from a loved one may experience the release of oxytocin (which is often referred to as a hormone of love), an added bonus here is that parents also receive a little kick of oxytocin when lovingly soothing their children to sleep. Perhaps that's why I get all weepy and warm inside when loving my kiddos up before bed.
Lullabies also have the ability to rock us to sleep through the rhythm that they carry. Through soft, soothing and consistent melodies we can allow our bodies to relax, we find that our breath becomes steady, and hopefully our minds slow and stop wandering. Lullabies can have this effect on children and adults alike. It's not surprise, of course, that occasionally my husband or I will fall fast asleep next to our little ones while listening to our lullaby playlist together.
What Is the Oldest Lullaby?
One of the oldest known lullabies is a 5,000-year-old Babylonian song. The words, translated by archaeomusicologist Richard Dumbrill, are not necessarily of a peaceful nature, but instead bring to light the shared experience of mothers across centuries as they attempt to lull their babies to sleep.
Another lullaby, which dates back to roughly 2000 BC, is etched on a clay stone that could fit in the palm of our hands. The writing is in cuneiform script—one of the first forms of writing. This lullaby serves as warning to the infant not to cry or disturb the family in the night, or horrible things would happen to it.
Britain's oldest lullaby, Pais Dinogad, was found in the margins of a 7th Century Welsh battle poem and is about a mother who tells her son about his father's hunting capabilities.
Some of the oldest English lullabies record back to the 16th century. The first published English collections by Mary Cooper, Tommy Thumb's Song Book and sequel, Tommy Thumb's Pretty Song Book, date back to 1744. Whereas "Rock a-by-Baby" in its original version was first printed in Mother Goose's Melody in 1765. Since that first print-date the lullaby has had several different iterations.
What Is the Most Popular Lullaby?
While the popularity of certain lullabies has shifted over time, several lullabies continue to reign supreme in households, nursey's and even neonatal intensive care units. Ranking at the top of nearly every list, "Rock a by-baby," holds tight, with "Twinkle Twinkle Little Star" coming in a close second.
Over the years, several new contenders have made their way into the hearts of parents trying to soothe their little ones to sleep. The Beatles "Good Night", Brahms' Lullaby, and "Somewhere Over the Rainbow" rank among the top competitors. In our home, our children often request the soothing and sleep-inducing version of "Somewhere Over the Rainbow" by Israel IZ Kamakawiwoʻole on the ukulele.
Is Lullaby Music Good for Babies?
Music is shown to affect the human brain at early stages of development. I remember that even during my first pregnancy, my doctor suggested playing music and talking to my baby while he was still in the womb. To my delight he responded, with increased frequency as he developed, to different types of music and sound of me singing.
As parents, we have an opportunity to connect with our babies long before they are verbal. Through the power of music we can connect with our babies, help them relax and even help them deepen their relational connections.
Recent studies have shown that infants have the ability to manipulate an object in response to hearing certain songs. They can also differentiate between sounds as well as recognize different melodies.
Lullabies are scientifically proven to lull babies to sleep, they stimulate language and cognitive development in babies and strengthen the emotional bond between a parent and child—for these reason and several more, lullabies have proven beneficial for babies and children, and even adults.
Christian Bedtime Songs for Toddlers
When it comes to a restful bedtime, having a list of tried-and-true lullabies ready to go can make easing into nighttime routines all the simpler. In our home we've discovered a couple tools to help ready relaxation, from "quieting" the house about an hour before bedtime—meaning dimming the lights and closing room blackening curtains, to a quick spray of lavender oil on pillows, to a near perfected lullabies playlist. These tools can transform bedtime from a nightmarish wrestling match to a rhythm that the whole family can enjoy.
Ie discovered that when we follow these rhythms as a family we all sleep better and wake up more rested. Here's our top 5 list of Christian lullabies that our kids love. Feel free to add all 5 to your playlist, although, we rarely make it to the end before drifting off to sleep:
His Banner Over Me, Christy Nockels, Be Held
Sleep Sound in Jesus, Michael Card
Head to Toe (The Armor of God), Christy Nockels, Be Held
Slow Down, Nichole Nordeman
All that is to Come, Christy Nockels, Be Held
Popular Christian Lullaby Lyrics
The lyrics of Michael Card's "Unseen Warriors" start with an imploration of "unseen warriors" to protect a child that the song is being sung over.
"Oh, unseen warriors, brothers, friends
Who for our safety we depend
I ask you now to come defend
This precious little baby
I know you've been here all along
And will remain her whole life long
But with this simple childish song
I ask you, guard this baby."
Proverbs 18:21 reminds us of power of our words, "Death and life are in the power of the tongue, and those who love it will eat its fruits."
The words spoken, prayed over, and even sung over our children have immense power. The tongue can have the power of life or death, the power to create calm or disruption. As we lay our little ones down to sleep, I can only imagine that most parents want the words sung over their children to bring rest and comfort. The additional value of Christian lullabies is that most of the lyrics are also meant to fortify young minds and portray Biblical themes.
Lullaby lyrics can explore these themes in a similar fashion to the Psalms. Many Christian lullabies focus on the deep rest that can truly only come from the Lord, there is often an emphasis on the armor of God, and a focus on coping with fear—as many children struggle with bedtime induced fear.
Not only does the emphasis on these themes create a well of mental nourishment for young minds, but it can also create an opportunity to talk to our children about Biblical truths as they slip into sleep.
During a particular period our daughter was struggling with fear and nightmares at bedtime. The use of specific lullabies combined with what we like to call "war cry" (we would pound our chests and repeat "I am not afraid, God goes before me, He goes behind me, He is with me and within me") would help my daughter relax and ultimately sleep. Lullabies can become a beautiful tool to enforce what we're teaching our children through our faith on the daily.
We were designed for rest. As adults living in a breakneck culture remembering to rest, or occasionally being forced to rest, can be an on-going struggle. I don't want my children to struggle with rest like I do. I want them to understand, all the way down to their core, that rest is a part of God's design for humanity, and that when we're well rested we are actually capable of much more.
We've all gone through periods of fighting bedtime in our homes, have we not? Perhaps you're experiencing this right now as well. The good news is that we don't have to continue on that trajectory. Bedtime does not have to be a stressful or scary event. When done well, bedtime can become something that we all look forward to; a gift at the end of a well spent day. So, take a few minutes today to prepare your plan: Download your playlist, perhaps try "quieting your home" at dusk, and encourage your whole family to enjoy the rhythms of rest.
Photo Credit: ©Getty Images/monkeybusinessimages
Rachel Baker is the author of Deconstructed, a Bible study guide for anyone who feels overwhelmed or ill-equipped to study the word of God. She is a pastor's wife and director of women's ministries, who believes in leading through vulnerability and authenticity. She is a cheerleader, encourager, and sometimes drill-sergeant. She serves the local church alongside her husband, Kile, in Northern Nevada. They have two amazing kiddos and three dogs. Rachel is fueled by coffee, tacos, and copious amounts of cheese. For more on her and her resources to build your marriage, see her website: www.rachelcheriebaker.com or connect with her on Instagram at @hellorachelbaker.