How to Fight Stay-at-Home-Mom Depression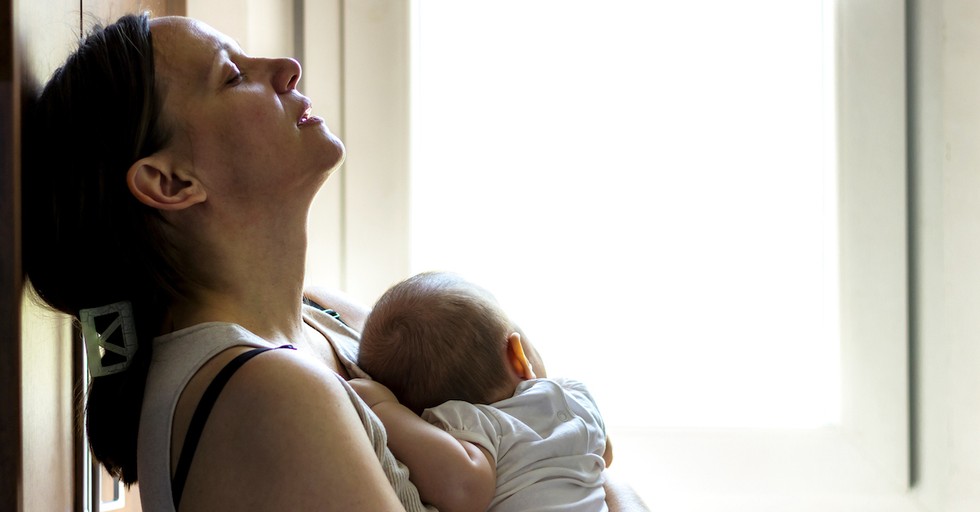 The life of a stay-at-home Mom is a beautiful disaster!
The days are packed with noise, chaos, tenderness, precious shared moments, and gigantic messes. The job of stay-at-home-parenthood is a mixed bag of tricks. The job is an honor and the time to invest into your kids is the biggest gift.
Yet, becoming a SAHM is joining the ranks of the unseen, the lonely, the overworked and never paid, and is a job that you never master (no matter how hard you try).
Over 8 years ago I welcomed my first baby boy into our home. As soon as I met him, I knew I wanted to be home with him. Unexpected circumstances plus several answered prayers we worked it out to have me home during the week while I worked retail on the weekends to help make ends meet. Little did I know I was stepping into the chaos of motherhood on a level I had not yet experienced as a full-time working mother.
My story of growing into my role as a SAHM is one of gratitude, learned-the-hard-way humility, and an ongoing battle against anxiety and depression.
I am not sure what exactly about becoming a stay-at-home-parent that makes anxiety and depression such a common companion. Partly, it's a toxic and potent combination of post-baby hormones and sleep deprivation.
Although, even as my kids have aged and I am no longer birthing babies; I still have to beat away the tendency to get locked up in my own mind.
Photo credit: ©GettyImages/Jelena Stanojkovic