How to Help Your Kids Process Their Anger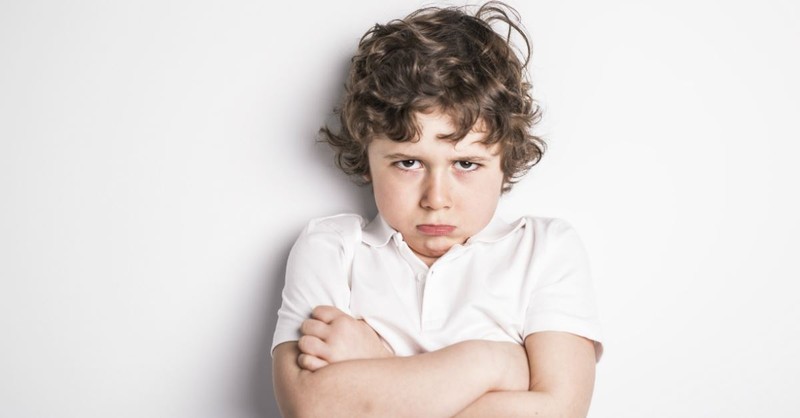 Anger is not a bad emotion because it lets us know that something is wrong. The hard part about unresolved anger is that it can be explosive. We need to help our kids express their anger in ways that aren't sinful and help them to learn long-term emotional stability.
Of course, kids must understand that hitting, biting, yelling, name calling, slamming doors, throwing and breaking things are not allowed. Parenting is setting a good example and it's vital that we don't react out of anger.  This is what the Bible says about anger.
Anger comes from expectations. Imagine for a second a bucket that is filled with anger from disappointment. It's hard to overlook expectations and be okay with not getting everything our way. When a child's bucket is full of anger it can spill out all over the place with defiance, meanness, tantrums, and arguing. 
Disappointment is the root cause of anger. Kids hold on to their wants too tightly and that is all they can focus on. All their energy goes into one idea and they plan things to go a certain way. In many cases kids cannot be talked out of it and they stew in their disappointment unwilling to surrender.
When parents say "no" to kids they take it personally. They think their parents are mean, don't care, or don't know any better. Kids will fight for what they feel entitled to. As parents we need to know what we can and can't control.  Power struggles are tough.
Unfortunately, kids naturally handle disappointments with whining, complaining, and manipulation. They get so upset that it's almost impossible to reason with them. Kids are not born emotionally rational, and irrational thinking is the cause of overreacting. As parents we must not be tossed and turned by our kids acting out in defiance.
It's hard for kids to slow down and control themselves. They must learn to stop, think, and respond to their difficult situation. Your love and patient example can help your kids process through this difficult emotion. Here's how:
Know this, my beloved brothers: let every person be quick to hear, slow to speak, slow to anger; for the anger of man does not produce the righteousness of God. James 1:19-20 ESV
Remind them that you are on their side.
There is no reason for a child and parent to fight against one another. They need us and we are blessed to have them. Every child needs to have a parent that they can count on to be on their side. It's ok to agree to disagree. When there is a disagreement, it's okay to remind kids that you are looking out for their best interest. They need to hear this often, "I am on your side and I have your back!" 
It may also be helpful to remind them of this fact out of the context of an argument so they can learn that you always have their best interest in mind--not just while you're fighting. Express your love and care often!
Don't argue with an angry child.
Children don't want to be lectured, criticized, or corrected. They don't always need mom or dad to solve issues for them. Instead they want to be understood.  
The worse thing that a parent can do is engage in an outburst with an angry child. When we speak with our emotions, we come across foolish in our words, tone, and actions. When this happens, we lose our credibility with our child.
Don't have anything to do with foolish and stupid arguments, because you know they produce quarrels. And the Lord's servant must not be quarrelsome but must be kind to everyone, able to teach, not resentful. 2 Timothy 2:23-24 
Give both of you a chance to settle down.
Give your child space to work it out. Give yourself time to calm down. Things don't have to be resolved right away.  
When we walk away from an argument, we are showing them that we are not their peer who they can fight with. Instead, we are an adult who is in control and we only engage when they are willing to receive our parental support. 
It's helpful for parents to have a plan of action for themselves. Maybe it's a quiet rocking chair with soft music. Or it could be a space where you have something you craft or color. Prepared scriptures on notecards are helpful. Calm your mind by making warm tea and escaping in a book that inspires you. Set this example for your children. 
Help your child go to God.
Kids need help identifying when they feel anger and a plan of action. Show them how they can take their frustrations to God. You might suggest that they take a walk and talk with God, or sing to worship music, or pray. It's important to have kids make their own plan of action and take responsibility to commit to it.
Pray together as a family and for one another for God's strength. Ask kids to pray for you, this shows them that you need God's intervention too.
Make it very clear to your child why you enforce the rules you do. For example, stomping and yelling when you don't get your way is not acceptable because in our home, we problem solve and show honor to one another. Christians believe that acting in anger is foolish and that God calls us to be peacemakers.
Blessed are the peacemakers: for they shall be called the children of God. Matthew 5:9
Kids need to know who God is and parents can show them. We show them by sharing our stories and testifying about the wonderful things God has done and is doing.
Responding to disappointment with love is something that children need intentional training on. Character development comes from practicing the right response and making a plan of action that is helpful. In order to mature wisely and handle disappointment responsibly, all kids need a couple of heart adjustments before they respond.
Let's provide a healthy home environment so that our children respond to life struggles with love. 
---

Lisa Brown is an aspiring writer and owner of The Family Roadmap Blog and a Parent Coach at the National Center Of Biblical Parenting. She has a 10-year-old son, a 9-year-old daughter, and has been married to her husband for 13 years. Prior to marriage, she worked over 20 years enriching the lives of hundreds of children and families. Lisa has a Bachelors in Social Work and Early Childhood Education. To meet with Lisa about a parent concern or if you would like for Lisa to write an article or blog post, you can contact Lisa here.
Photo Credit: ©GettyImages/LSOphoto