How to Help Your Millennial Develop Character in an Ethics-Starved World
Danita Bye

Author, "Millennials Matter: Proven Strategies for Building Your Next-Gen Leader"

2018

4 May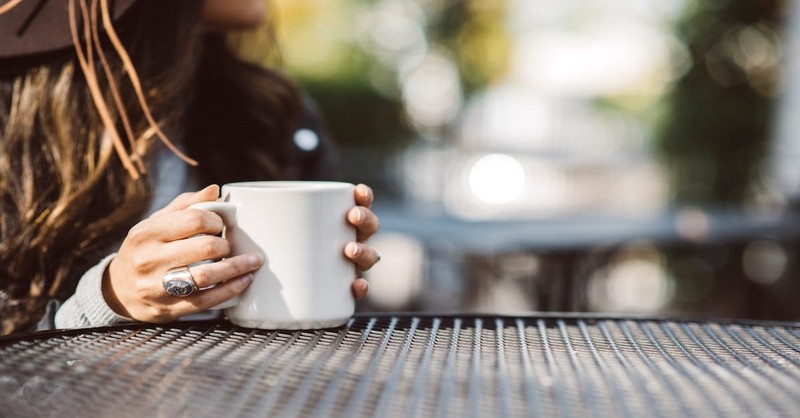 I called my first millennial leadership coach­ing group "The Joshua Initiative." In the ancient world, a great patriarch, Moses, mentored another great leader, Joshua. This intergenerational mentoring relationship went on for approximately forty years before the mentee eventually became the leader.
As we see experienced, character-based leaders retire, we know that our world desperately needs young Christian leaders, like Joshua, to become valuable employees in the companies they work for and the communities they live in. Remember, Joshua became Joshua because he had Moses.
Here's the critical question for each of us to consider: Will you be Moses for the Joshua in your life?
In our recent Millennial Survey, over 50 percent of leaders indicated that they were concerned about working with millennials because of character-based issues such as a know-it-all attitude, a lack of accountability, a lack of determination, and poor conflict resolution skills. To be fair, we should admit it's not only millennials who are struggling. Character—or a lack thereof—impacts our everyday, work-a-day world. People cave in to what is easy over what is right. Many will lie without blinking an eye in order to get ahead. Scores of promising leaders choose to play the blame game instead of taking personal responsibility for their behaviors and choices. Others abandon projects as soon as the first obstacle appears.
During the many hours I've talked with trusted mentors, colleagues, family, and friends, one realization has stood out: Millions of young adults struggle to find their footing.
As you're coaching and mentoring your millennial in this life stage, your challenge is to build a center of character strength that provides a firm footing, so that he or she will have a positive influence in the midst of a tumultuous world.
As a parent of a millennial, what is your role in assisting your millennial to develop solid character in an ethics-starved world?  
You are one of the most important mentors and coaches who might assist your millennial to deal with the character challenges in his or her life. We want them to be able to look inside themselves and find the areas where they need to change.
How to Help Your Millennial Develop a Courageous Character Core
The Absent Role Model
Some millennial leaders never have the opportunity to experience the influence of a positive role model who exemplifies the power of courageous, character-based living and leading.
Possible Reaction:  In my work, I find that millennials who lacked character development in their developmental years tend to avoid daunting challenges. The result is that they have little influence and struggle to gain the respect of others.
Practical Tip: Start by creating asafe environment where character issues (even sensitive ones) can be openly shared and discussed in a nonjudgmental way. Work with your millennial to establish a healthier parenting structure. Prioritize accountability and high standards, coupled with a strong support system and copious encouragement. Instead of lecturing your millennial, I find that emerging leaders respond well when they get to hear about your fears and failures, what moti­vated you to push through discouragement, and what you learned from your mistakes. You can ask your up-and-coming leader how your experiences might apply to their current situation. Then listen and ask questions to understand their perspectives.
A Breach of Trust
Sometimes we find prominent leaders who set high standards for others but aren't trustworthy themselves when faced with moral or ethical dilemmas.
Possible Reaction:  Millennials have been particularly wounded since many trust scandals hit during their impressionable years. As young adults, they're slow to trust the leaders who are supposed to guide and develop their careers.
Practical Tip:  Their willingness to hear us as leaders depends on whether we've earned their trust and respect. Then, and only then, can we mentor them on the importance of high integrity. Model trustworthiness to your millennial in all situations. David Horsager writes in The Trust Edge that people follow the trusted leader and buy from the trusted salesperson. For a trusted brand, people will pay more, come back, and tell others. When your millennial witnesses the importance of trust, he or she will be more likely to embrace trustworthiness as part of their solid character armor.
Battling the Results of Helicopter Parenting: With the very best of intentions, many parents took on their children's responsibilities (doing homework, resolving conflicts with teachers or peers, etc.).
Possible Reaction: Millennials who did not learn to take personal responsibility for their choices and actions from an early age often struggle in their work environment. They are more prone to play blame games or resort to making excuses when they miss their targets.
Practical Tip:  To develop accountability in emerging leaders, I always recommend asking this catalytic question: "If you couldn't use that excuse, what might you do to tackle the obstacles and roadblocks and still get the results you want?"  Action-oriented or excuse-busting questions such as this one nurture an ownership mindset, where your millennial leader is guided to take inventory of their own input, behavior, activities, and contributions to the situation. This question also unlocks creativity. Invite your millennial to craft three possible solutions to a current problem they have. Then work with them to explore the possible consequences and ramifications of each of those possible solutions. Lastly, you can explain the critical importance of taking action in order to surge forward. Start small by assistingthem to chart at least one, measurable action step. Work with your young leader so they get increasing clarity on how to resolve an issue with each step they take.
If we were to ask the ancients, such as Moses and Joshua, they would say the development of character and virtue is an ongoing process, that character and virtue are at the core of who we are, and that it guides all of our decision-making. This means that your role, as both a coach and a mentor to help build a center of courageous character strength in your millennial adult, is also a continuous process.
If circumstances prevented you from fulfilling this role when your millennial was younger, it's not too late. Start today by being a character-based role model who provides guidance, encouragement, and inspiration. Help them become valuable role-players in the companies they work for and the communities in which they live.
Copyright Danita Bye 2018. All rights reserved.
Danita Bye, a leadership and sales development expert. She is the author of the new book, Millennials Matter: Proven Strategies for Building Your Next-Gen Leader (BroadStreet Publishing, Dec 2017).
Photo courtesy: ©Unsplash