How to Know If You're a Helicopter Parent, and Why That's Harmful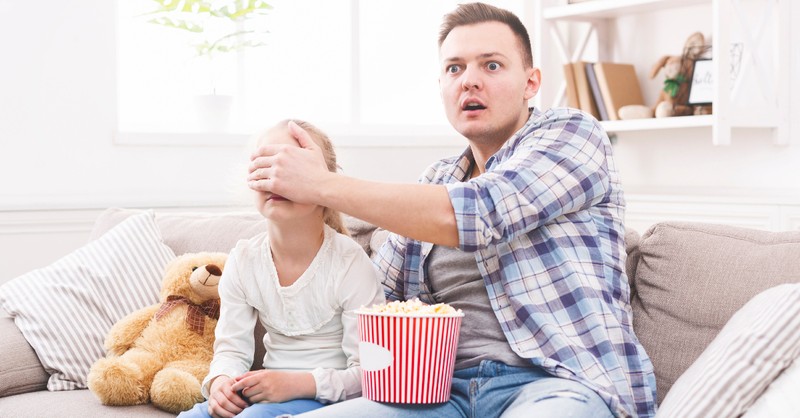 We've all heard the term "helicopter parent" or "bulldozer parent" and now know this stance is not really the best for our kids but sometimes our Mamma and Daddy Bear instincts push us to take all the challenges away from our kids even if we know better.
Let's be honest, seeing our kids struggle truly breaks our hearts! We want to step in at their first sign of distress and help them out, who can really blame us?
I am just as guilty as the next person at creating too much comfort for my kids. I've really had to work to make sure my kids get the chance to practice experiencing failure and responsibility. I literally have had to train myself to ask my kids to help, rather than completing every task for them.
When they've had trouble with school work, I've had to leave the room at times so I didn't immediately help them solve the problem. When they've experienced conflicts with friends, I've had to force myself to step back for a moment, so they would have the chance to solve the problem on their own. It takes intentionality in today's world to not be a parent that removes all the obstacles for their child.
Why is failure so important? Life experience is an amazing teacher. We are depriving our kids of one of the best ways they can learn when we take away all the challenges they face.
As they grow, the feeling that they overcome on their own creates a sense of strength and grit. Without this self-assurance, studies have found that kids are more likely to experience anxiety. Let's learn a little more about what Helicopter Parenting is and how we can grow past this tendency as parents.
What Is Helicopter Parenting?
Helicopter parenting goes past our normal and healthy desires to protect and be involved in the lives of our children. The best way to describe it would be a hyper-involvement in your children's lives.
Typically that involvement aims to remove all the possibilities of harm and shield your child from potential failures. You "hover" over your child's world in hopes to keep them safe from all possible discomfort.
According to Parents.com "helicopter parent" was first used in Dr. Haim Ginott's 1969 book Parents & Teenagers. Surprisingly the term was coined by teens who said their parents would hover over them like a helicopter. Now the term is so well-known it was entered into the dictionary in 2011. We've since added more terms to describe similar parenting phenomena such as"lawnmower parenting," "cosseting parent," or "bulldoze parenting."
This style of parenting is overly focused on our kids and many times parents take too much responsibility for the actions of their children. Helicopter parents "over parent" they are overprotective, overcontrolling, and over-perfecting of their children's lives. It is in many ways too much good parenting!
Helicopter parents often hover because they are anxious or fearful about possible outcomes their child may face and how they would be able to navigate them on their own. Sometimes when the parent felt unloved when they were a child, they may work to overcompensate with their own kids.
Helicopter Parents may also feel peer-pressure from other parents, seeing the tendency of others parents to intervene often can make them feel they need to do the same for their kids.
Signs You're a Helicopter Parent
The question many of us parents ask is how do I know if I am acting as a helicopter parent? It is not always easy to recognize our personal strengths and weaknesses as parents. Most of us are doing what we feel is in the best interest of our kids, how do we recognize when we are "overparenting"?
First of all this parenting obviously looks different depending on the age of your child. For toddlers this may look like trying to prevent any and every minor injury or avoiding allowing your child take age-appropriate risks. An example would be not allowing your child to run around in a hazard-free space without holding their hand.
Helicopter Parents have trouble letting their toddlers play alone. This doesn't mean you shouldn't keep an eye on your little one. Toddlers need protection from choking hazards, falls, and just finding their way into mayhem! But it is appropriate to let your toddler find ways to play on their own, while still in your sightline.
Helicopter Parents may be asking for too much input from their preschool teachers, needing updates and progress reports far more often than other parents. Helicopter parenting discourages age-appropriate independence. Even toddlers need the chance to learn how to start taking care of themselves and most of them really want to try, so not fighting them at every corner and allowing them to give it a go, could save you a few tantrums too!
In Elementary School, helicopter parenting over-intervenes with school decisions, friendships, activities, homework, and does not allow them to problem-solve on their own. Basically it's not allowing your child to have input in these areas or experience any possible discomfort in any area of their life.
This parenting looks like extreme over-involvement. We should be involved in all these areas but if we jump in before necessary or invited in by our kids, we may be overdoing it.
As our kids become teenagers and adults it looks like stepping in when your child is faced with an age-appropriate decision. At this stage, they need to feel a sense of confidence and control over their lives. They need more space than ever to make choices that lead to either success or failure.
It's also stepping into their academic life, work-life, extracurriculars, and friendships, particularly to shield them from failure.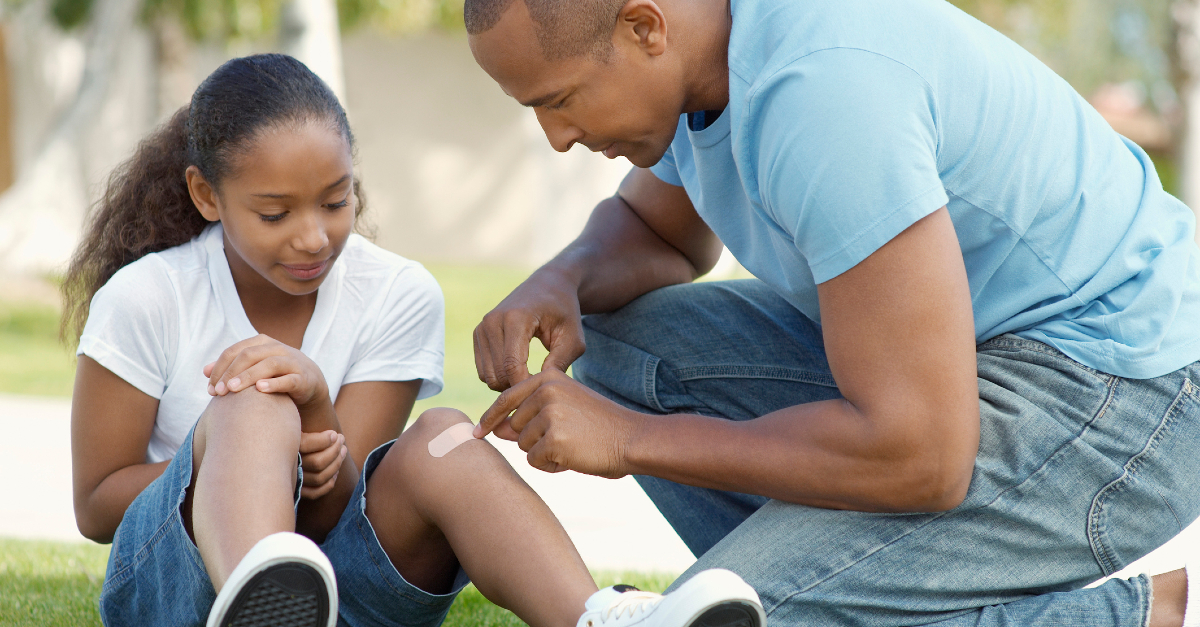 Photo Credit: ©GettyImages/IPGGutenbergUKLtd
Effects of Helicopter Parenting
Why is hovering over our children something we should try to avoid? Well, there is evidence that this style of parenting can lead to some psychological problems as these children begin to grow up. When these kids enter college and beyond they are more likely to experience anxiety and depression.
They also are more likely to struggle academically in college as the new levels of independence can be harder for them to manage on their own.
Another unfortunate side-effect of helicopter parenting is low self-esteem. These children tend to have more doubts about their abilities as they haven't been given the chance to problem solve on their own.
This style of parenting can cause an inflated sense of entitlement in these children. They may begin to believe that they deserve a certain level of success, support, or aide from those around them. They may have trouble dealing with failure or handling consequences for their actions.
These kids may struggle to develop the proper coping skills they will need as they grow and are forced to deal with life's many challenges. Conflict resolution can be a weakness for them, as they have little experience independently navigating conflict through their childhood and adolescent years.
Childhood is a chance for kids to develop confidence in their ability to navigate the world on their own. It's essential that we give them the chance to grow their independence in age-appropriate ways so they have what they need to face the many demands of adulthood well.
How to Stop Being a Helicopter Parent
Proper perspective helps us to approach our children with a balanced mindset. Some of the best parenting advice we've received was from our Pastor who said you have to make decisions now as a parent with the future in mind. It can be easy to look at your growing children and forget that they will one day, way too soon for any parent, become adults.
What kind of adults are you hoping to raise? Ones with a strong sense of confidence? Those with a great sense of adventure? Would you love them to be great leaders? Do you want them to have a servant's heart?
Think through the traits you hope to cultivate in your children. For them to gain those abilities you have to start giving them the freedom to experience the world and responsibility now. Set parameters that feel safe and age-appropriate for your kids and give them free reign in those areas.
Don't forget that setting expectations to contribute to your home is a valuable lesson that will give them practice in practical life skills like doing chores and will grow their confidence that they have the skills they need to take care of themselves as they grow.
As long as your child is not in danger, resist the urge to step in right away. Allow them to find ways to problem-solve. Even if it's as simple as them not being able to find their socks, give them the chance to find what they need on their own before immediately coming to the rescue.
When they face consequences, don't step in and intervene on their behalf. Instead help them understand how they can grow from the experience, offer them empathy and support as they bear the responsibility of their failure.
Love is not about making life as easy as possible for your kids. It's about guiding them, walking with them through periods of growth and refinement, and supporting them as they step out into the world on their own. This job of letting go starts so much earlier than we are ready for as parents. Remember they are God's children first.
When it feels hard to step back, give them once again to God. Praying continually over their lives, trusting that even when you can't be with them, God always is.
Photo Credit: ©GettyImages/Prostock-Studio
---

Amanda Idleman is a writer whose passion is to encourage others to live joyfully. She writes devotions for My Daily Bible Verse Devotional and Podcast, Crosswalk Couples Devotional, the Daily Devotional App, she has work published with Her View from Home, on the MOPS Blog, and is a regular contributor for Crosswalk.com. You can find out more about Amanda on her Facebook Page or follow her on Instagram.