How to Show Transformative Forgiveness to Your Family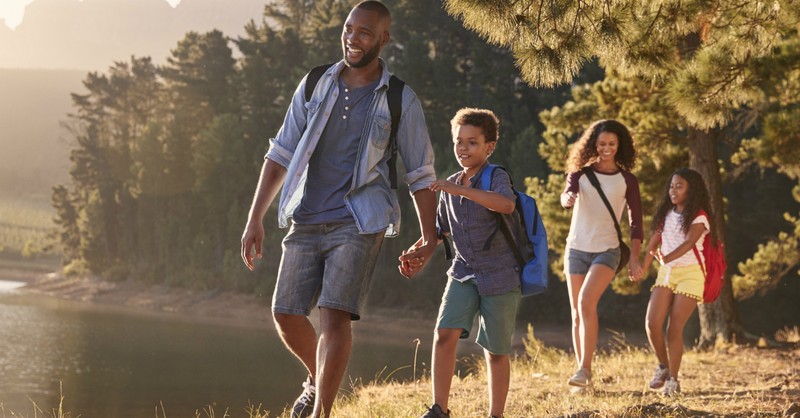 Imagine having the power to transform your spouse or child. You do! That power is based on the radical forgiveness we see in the Lord.
Specifically, based on what we see in the Bible about the Lord's name, the Lord's prayer, and the Lord's greatest parable. Let's look at each, and then discuss the 6 ways to show transformational forgiveness to your loved one.
Let's begin with the Lord's name.
When He proclaimed His name to Moses, the Lord (YHWH) said: "The Lord, the Lord, the compassionate and gracious God, slow to anger, abounding in love and faithfulness, maintaining love to thousands, and forgiving wickedness, rebellion and sin. Yet he does not leave the guilty unpunished; he punishes the [unrepentant] children and their children for the [YHWH-hating] sin of the parents to the third and fourth generation" (Exodus 34:6-7 NLT).
So, what does the Lord's name tell us?
The Lord is compassionate and gracious. We can praise Him daily for His tremendous mercy and grace. The Lord abounds in love and faithfulness. What more could we (and others) want? He forgives all kinds of evil thoughts, attitudes, words, and actions. All we have to do is repent, confess our sins, turn from them, and turn back to God.
Then transformation takes place!
Next, let's look at the Lord's prayer.
When He taught His disciples to pray, Jesus said: "Our Father in heaven, hallowed be your name, your kingdom come, your will be done, on earth as it is in heaven. Give us today our daily bread. And forgive us our debts, as we also have forgiven our debtors. And lead us not into temptation, but deliver us from the evil one" (Matthew 6:9-13).
So, what does the Lord's prayer tell us?
The Lord, God our Father, is in heaven. The Lord's name is to be revered, honored, and respected. The Lord's kingdom, purpose, and will are to be done on earth, not just heaven.
The Lord is ready to provide for our needs here on earth in the coming day. The Lord is ready to forgive our sins ("debts") and we are expected to do the same for others.
Again, then transformation takes place!
Third, let's look at the Lord's greatest parable.
In His parable about the prodigal son, Jesus describes a rebellious son and an amazing father.
It starts with "There was a man who had two sons. The younger one said to his father, 'Father, give me my share of the estate.' So he divided his property between them. Not long after that, the younger son got together all he had, set off for a distant country and there squandered his wealth in wild living," and ends with "But while he was still a long way off, his father saw him and was filled with compassion for him; he ran to his son, threw his arms around him and kissed him" (see Luke 15:11-24 for the full story).
So, what does the Lord's parable tell us?
The prodigal's father can't wait to see his son (desire). The father can't wait to run to his son (eagerness). The father can't wait to embrace his son (physical touch). The father can't wait to bless his son with radical forgiveness (even before the son finishes apologizes).
Transformation takes place! The father can't wait to start celebrating (blessing).
In His name, His prayer, and His parable, the Lord describes His marvelous, amazing mercy and grace.
The Lord's radical forgiveness of us makes it obvious that we can extend instant, full, unconditional mercy and grace to those we know and love who wound or hurt us. This includes our spouse or child.
Here's a couple real-life examples:
A real-life example, and then the 6 ways to show transformational forgiveness to your loved one.
After arriving home from the airport after a whirlwind business trip, I was sitting in my favorite chair in our living room talking with my wife, Renee. I stopped abruptly when I realized the most expensive piece of glass in our house—the living room window—had a gaping hole in the middle. I jumped from my seat.
There was no need to interview our three older children. I walked to our youngest son's bedroom and invited Benjamin to walk back with me to the living room. There I knelt down so I was eye level with Ben, pointed toward the hole in the living room window, and calmly asked him what had happened. Ben proceeded to tell me that he had been swinging a toy airplane by a string, lost his grip, and watched it sail through the window.
While still kneeling, I grabbed Ben's right hand in mine and started shaking it proudly. He looked at me, puzzled. "Congratulations, Ben! You've done something your older sisters and older brother never did. You broke a window. And not just any window—the biggest one in the house." I continued shaking Ben's hand. He had a worried look on his face, so I continued.
"Do you think your dad ever broke a window?" Ben smiled and his shoulders immediately relaxed. Ah, yes. He remembered the stories of my childhood and youth. Life was good again.
"That's right, Ben. I broke three windows as a kid. And guess what? Your mom broke two windows and a sliding glass door. Welcome to the club!"
Of course, broken glass comes in many forms and degrees of intensity, including when you and a young adult child are walking on glass in front of your now-totaled car. Yes, that happened recently. Thankfully, over the years I'd practiced a lot for this moment. I hugged her, rejoiced that she was okay, and then joked, "Wow, good thing I've never totaled a car before." She remembered and laughed. Actually, we both laughed. Life was good again.
Do you see how this works?
1. I walked into this situation with a heart full of mercy and grace.
2. I didn't focus on the "debt." It was a done deal. Nothing could change that. Instead...
3. I embraced her.
4. I said was so glad I was there and she was safe.
5. I used smiles and humor to identify with her "debt."
6. Life is good again.
Life is good again, that is, without the usual drama, harsh words, angry tones, and deep-felt heart damage created when radical forgiveness is nowhere to be seen.
Imagine having the power to transform your spouse or child. You do! Start practicing today. Reward yourself every time you do it.
What's more, promise your spouse and child that you will do it. And, promise that you'll always apologize if you fail.
Besides the Gospel itself, nothing will bless you and your marriage and family more.
I'll never, ever get over the marvelous Good News of Jesus Christ. It transforms lives here and now--and for eternity.
Photo Credit: ©GettyImages/monkeybusinessimages
---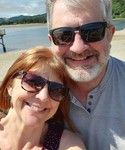 David Sanford's book and Bible projects have been published by Zondervan, Tyndale, Thomas Nelson, Doubleday, Barbour, and Amazon. His newest book is Life Map Devotional for Men published concurrently with his wife Renee's new book, Life Map Devotional for Women.