How to Talk to Your Kids about Pornography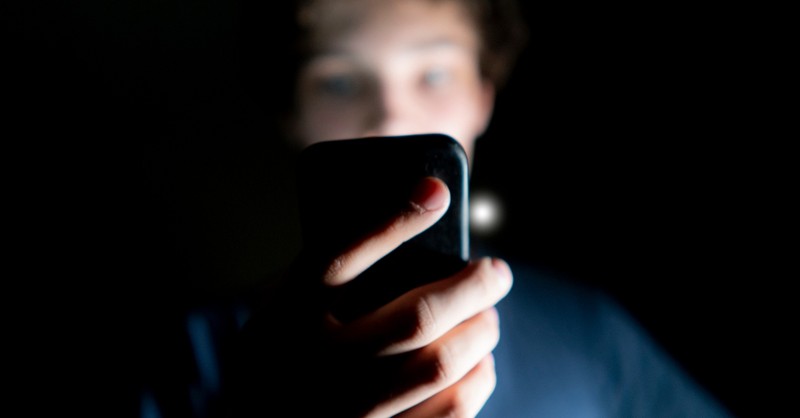 No one wants to talk to their kids about porn. Unfortunately, our children are growing up during a time in which pornography is not only readily available - literally at their fingertips - but its profusion makes it increasingly likely that children will be exposed to pornographic content accidentally. According to The Academy of American Pediatrics, "42% of 10 to 17-year-olds have seen pornography online, with 27% saying they intentionally viewed such materials."
Generations ago, you had to put effort into seeking out and viewing pornography, while today, it's as simple as tapping a screen. You may have excellent internet filters set up, but your child may be exposed at a neighbor's home or in a text from a friend. A 2017 report by the American Psychological Association states that more than 42% of men reported their first exposure to porn as accidental. With most kids being exposed to porn by the time they're 13, it needs to be a regular part of a larger conversation as we impart healthy, biblical information to our kids.
Our brains do not distinguish between sex viewed on a screen and first-hand sexual encounters. That alone makes pornography dangerous and is why porn use causes many sexual, psychological, and relational problems down the road. But porn is especially dangerous to children because they have such a large quantity of mirror neurons that make pornographic content even more real to them. Additionally, a child's immature prefrontal cortex prevents them from being able to control the influx of emotions caused by viewing pornography. We know that the images cause brain changes, figuratively rewiring the brain; many neuroscientists have researched and documented that pornography use causes new neural pathways to form, connecting porn with pleasure. Studies have gone so far as to point out the similarity in how the brain responds to pornography and drugs. In her keynote address at the 2014 Summit for the Coalition to End Sexual Exploitation, Dr. Mary Anne Layden stated that "the underlying nature of an addiction to pornography is chemically nearly identical to a heroin addiction."
In 2 Timothy 1:7, Paul writes that "God has not given us a spirit of fear, but one of power, love, and sound judgment" (CSB). So how do we, as parents, take courage in the face of such statistics, embrace the power and love of God to instruct our children, and foster their ability to exercise sound judgment?
Start the Conversation Early
Many of us wait too long (when in reality, waiting doesn't make the conversation any easier), but we need to talk about sex and pornography before it becomes an issue. It has been said that kids believe and assume the authority of the first person who tells them about sex. As parents, we want to be the ones guiding this narrative. Culture has an arsenal of lies to assault our children, so we must be proactive to ensure that they see biblical truth as the authority.
Pre-puberty is an ideal time to lay a solid foundation for discussing biblical sexuality. Kids are naturally curious and actively seek out information; if they don't get that information from us, we risk the world's perverted version of sexuality being their main reference point. Many parents wait out of fear that talking about sex early contributes to our culture's over-sexualization of children. Still, knowledge about God's good creation - including His plan for sexuality - is far less dangerous than the distorted information our culture has to offer. Starting the conversation is your opportunity to point your child to Scriptural truths: that what we see affects our well-being (Matt. 6:22), we are to honor God with our bodies (1 Cor. 6:20), we are to renew our minds for good (Rom. 12: 1-2), and we should guard our hearts (Prov. 4:23).
Children under ten don't need details, but this is a good time to lay some groundwork. Check out Good Pictures Bad Pictures Jr. by Kristen A. Jensen. This book offers parents an age-appropriate way to begin the conversation about porn and provides an early game plan (turn, run, and tell) and other practical tips for parents of littles. For older but pre-adolescent kids, the original Good Pictures Bad Pictures engages kids and offers parents ideas for what to do if a child is exposed to pornography. Tell them in general terms what they might see and why it's harmful. Read Psalm 119:37 together and talk about practical ways to turn our eyes from worthless things. Show your child that you are a safe person to talk to, and be clear that if they ever see something, they should talk to you about it. Emphasize that being exposed to porn doesn't make them bad and that you're not going to be angry with them - you just want to help keep them safe.
As our children enter adolescence, authentic conversation about porn becomes even more important. As your child and their friends gain regular access to the internet and increasingly have their own devices with which to access online content, the chances of your child being exposed to porn increase exponentially. Unfortunately, good internet filters aren't enough, and we should never assume that other families are taking the same precautions. Exposure can happen as quickly as a buddy saying, "Hey, look at this!" One practical tip for kids is to ask what they're being shown before actually looking. The porn talk with teens is a great opportunity to remind them how Jesus views us and how that contrasts with the world's view. The porn industry treats people like products, whereas God sees us as his image-bearers. The porn industry makes sex about consumption, whereas God created it for connection.
Make the Conversation Low-Stakes
Child psychologists recommend making the conversation "low-stakes." Find ways to bring it up organically rather than setting aside a specific chunk of time for a face-to-face heart-to-heart. Talking while driving or going for a walk is great because it relieves the pressure of having to look you in the eye. Whenever possible, ask open-ended questions. This gives you the chance to discover what they know (or have already seen) and prevents the conversation from feeling like a lecture.
Finally, make this part of an ongoing dialogue; neither the sex talk nor the porn talk should be considered "one-and-done." Revisit the topic and continue to ask questions. Realize that culture gives us ample opportunity for organic conversation, so look for those occasions and don't assume that sexual jokes or euphemisms are going "over their heads." When you hear an innuendo in a song on the radio, stop to talk about it. "What do you think that means?" "How does that compare to what the Bible says about…?" If you encounter an unexpectedly amorous scene in a movie, pause to process. "Why do you think they included that?" "How should we respond to that in light of our Christian worldview?" No doubt you've figured out by now that our kids are always watching us and learning. We are teaching them what we value and how we feel about cultural norms through the way we react to and respond to things we see and hear.
As mentioned earlier, good internet filters aren't enough, and while we shouldn't allow them to give us a false sense of security, we also shouldn't eschew them completely. There are myriad options available, so find one that suits your family's needs and set it up alongside your kids. Let them know what you're blocking and why, let them ask questions, and give input where appropriate. Be open about your family's values and how they apply to your media use.
The unfortunate truth is that kids see pornography, whether by accident or intent, and many of them aren't talking to their parents about it. Don't wait to establish an open dialogue about porn because the 20 billion dollar sex entertainment industry seeks consumers, and it won't hesitate to make your child one of them.
Related articles:
3 Tips for Talking to Your Children about Pornography
3 Reasons to Openly Communicate with Your Kids about Sex
Sources:
Brown J, Collins R, Donnerstein E, Lenhart A, Strasburger V, Ward L. Sexual Media and Childhood Well-being and Health.
American Psychological Association. (2017, August 3). Age of first exposure to pornography shapes men's attitudes toward women. http://www.apa.org/news/press/releases/2017/08/pornography-exposure
British Board of Film Classification. (2020). Young people, pornography & age-verification.
Cooper, Sharon, "Pornography Harms Children," National Center on Sexual Exploitation, December 6, 2010. Accessed December 18, 2019 from https:// youtu.be/TFw1Cnuq9jc.
Paul M. Barrett, "The new republic of porn," Bloomberg Businessweek, June 21, 2012. https://www.bloomberg.com/news/ articles/2012-06-21/the-new-republic-of-porn (accessed June 7, 2018).
Photo credit: ©GettyImages/МихаилРуденко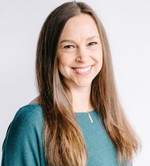 Cheryl Gilbert is a loving wife, proud mom, cancer survivor, really loud laugher, sun-seeker, and - most important - Jesus follower, living in the Pacific Northwest. Cheryl has a degree in English, Writing & Rhetoric from Pepperdine University, and is a regular guest blogger at Hello Mornings. She has worked as a teacher, a personal trainer, a nutritionist, and a Youth & Children's Ministry assistant, all while remaining passionate about the written Word and using her gifts for God's glory. When she's not writing, you can find Cheryl skiing with her husband, baking with her daughter, watching Star Wars & Marvel movies with her son, or exploring local parks and trails with her dog. You can learn more about Cheryl and her work on her website.
Parents: Need Help Navigating Our Crazy Culture with Your Kids? Listen to Our FREE Parenting Podcast!
Christian Parent/Crazy World with Catherine Segars is available wherever you listen to podcasts. Listen to our episode on battling for your kids in prayer by clicking the play button below:
The views and opinions expressed in this podcast are those of the speakers and do not necessarily reflect the views or positions of Salem Web Network and Salem Media Group.
Related video:
Are you in the trenches with your toddlers or teens? Read Rhonda's full article here!