How to Teach Your Kids Integrity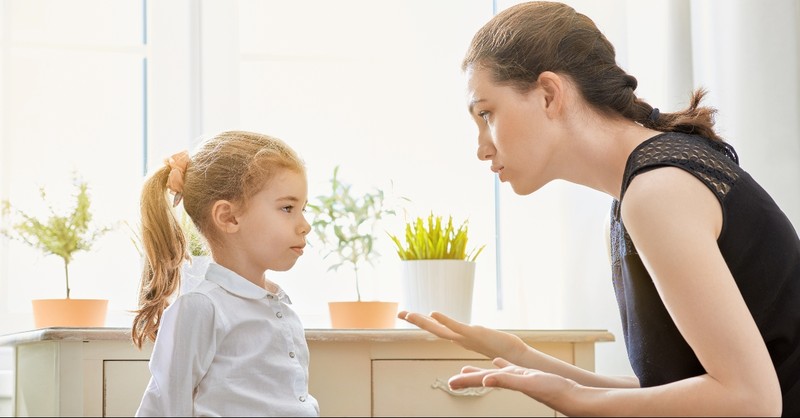 I was recently in a situation where I knew I needed to do the right thing, but I was fairly certain it would not work out in my favor. I was sure it might even come at a cost to me in the future. Regardless of what the outcome was going to be, I prayed earnestly about it and then did the right thing. It would have been easier for me to have taken the easy way out, but having a heavyweight crushing your conscience while you try to fall asleep at night often ends up being the harder way in the long run.
Have you ever been in a situation like this? One where you did the right thing even though it was a significant inconvenience to you. One where you did the right thing and you were punished instead of rewarded? One where you did the right thing, even when everyone else was doing the wrong thing and having a great time doing so? I can think of someone who lost their job because they did the right thing; I can think of someone who ended up with an enemy because they chose to look the other way and told the truth about a situation.
Once when I was a little girl, I was shopping with my mom and having a great time. I skipped out of the store with a few items in my hands, forgetting we hadn't paid for them. I immediately started crying and was so upset I had to bring them back. I felt terrible. Once I righted the wrong, I was so relieved. I never forgot that sinking feeling and then that feeling of relief. I can think of another time when I was with my mom at a store, and the lady gave her back too much change, but my mom didn't keep it. It wasn't even very much, but she noticed the mistake and gave it back. I know now that she was modeling integrity for me at a young age whether she realized it or not.
The Cambridge Dictionary defines Integrity as "the quality of being honest and having strong moral principles that you refuse to change." That word "refuse" stuck out to me because in the situation with my mom and the cashier, another person might have been excited that they got an extra dollar or two back. But the extra money wasn't theirs, and although the memory is a bit foggy in my mind, I can think of times where my mom went to give the money back, and the other person told her to keep it. I was learning from her to do the right thing in public and to do the right thing when no one is looking. I can think of many instances in my childhood where she never wavered between doing the right or wrong thing, even if it came at a cost.
Now that I have three children of my own, I think about how to teach them integrity on a daily basis. I'm learning it's not something that they can learn in a textbook. They need to see it lived out and modeled in the lives of their mom and dad. And that's not always an easy thing to do.
As I mentioned earlier, I was in a situation recently where I knew I needed to do the right thing. I knew I needed to make the phone call, and when I hung up afterward, I was in tears sitting in front of my husband. He said, "Stop worrying. You did the right thing." When I talked with my mom about it the next day, she echoed his words but added one very important detail. She said, "You did the right thing. Unfortunately, sometimes when we do the right thing, we get punished for it." Boy, was she right.
So while we are teaching our kids integrity and modeling how to do the right thing, it is important to let them know that, unfortunately, we won't always be rewarded. I never really thought much about teaching my kids about integrity until recently. We often see examples all around us of someone who lies, cheats, steals, or has no adherence to a moral code, and yet it appears that they are rewarded for it.
I was in a situation years ago where I was asked to lie, and I refused to do so even though it could have come at a considerable cost to me. Instead, the person respected my honesty and then went on to find someone else to lie for them. I held on tightly to my integrity, regardless of the outcome. We can't change the way other people operate, but we can hold onto our integrity. We can choose to say no, and we can teach our kids to do the same.
I'm going to leave you with four ways to teach your kids integrity. They follow the acronym: H.A.R.D. because living a life of integrity is not an easy thing to do. Especially when there is so much pressure from peers to do the wrong thing as we grow up.
Honesty should be modeled.
Actions speak louder than words.
Right doesn't always equal reward.
Decision-making matters.
Here's five steps to help you teach the acronym HARD listed above:
1. Model integrity in your own life: do the right thing, even when no one is looking.
2. Let them know that right doesn't always equal reward: do the right thing, even when it may hurt your situation, instead of help.
3. Let them be honest with you about their feelings, so they never feel a need to hide things from you. Listen without judgment.
4. Help them with decision making: don't make all the decisions for them. Help them make some of their own.
5. Share Scripture from the Bible about integrity and how God rewards us for it.
Here are some examples that can lead to great discussion:
"Whoever walks in integrity walks securely, but he who makes his ways crooked will be found out." -Proverbs 10:9

"Better is a poor man who walks in his integrity than a rich man who is crooked in his ways." -Proverbs 28:6

"The righteous who walks in his integrity— blessed are his children after him!" -Proverbs 20:7

"Lying lips are an abomination to the LORD, but those who act faithfully are his delight." -Proverbs 12:22

"Having a good conscience, so that, when you are slandered, those who revile your good behavior in Christ may be put to shame." -1 Peter 3:16

"One who is faithful in a very little is also faithful in much, and one who is dishonest in a very little is also dishonest in much. -Luke 16:10

"Whatever you do, work heartily, as for the Lord and not for men." -Colossians 3:23

"Train up a child in the way he should go, And when he is old he will not depart from it." -Proverbs 22:6
I will leave you with this quote that does a really amazing job of encapsulating integrity in its entirety: "Integrity is not just about honesty or trustworthiness. Integrity involves every decision we make. It is about making the right choice for the right reason — not because of the praise we receive, but because it's the right thing to do." -Debbie Jansen
Photo credit: ©iStock/Getty Images Plus/Choreograph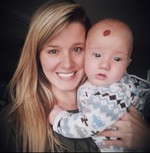 Kali Dawson graduated from St. Thomas University with a B.A. in English and a Minor in Journalism and Communications. She is a School Teacher, Pilates Instructor, and Mama of two young children and a beautiful 2020 baby. She is married to her real-life Superhero. When she's not holding small hands or looking for raised hands you will find her writing fervently about faith and family. To read more, you can find her on Facebook at Faith, Family, Freelance.