Why It's So Important to Tell Your Grandchildren Your Stories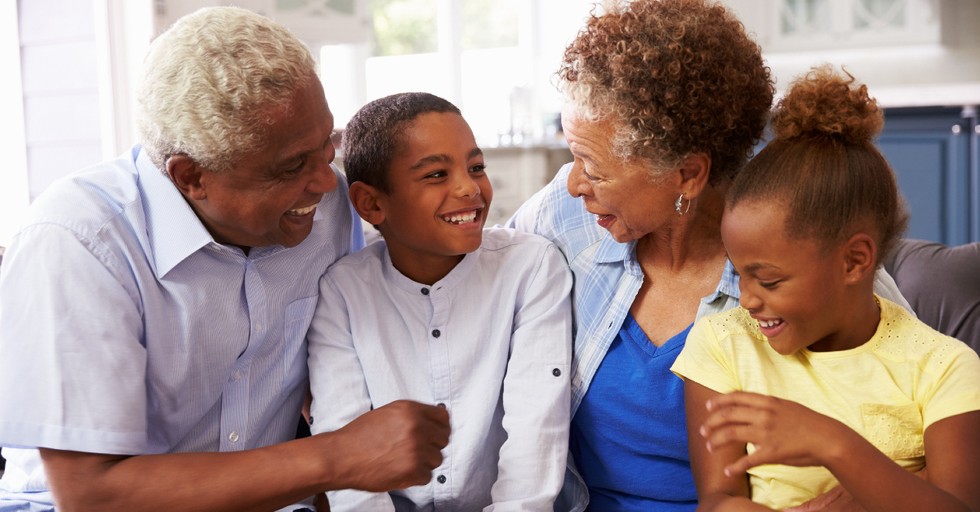 It was the story of my great grandmother's three-day wedding, complete with a Surrey of six white horses, that captured my attention as a little girl.
As my grandma shared the story that had been passed down to her, I could only imagine the details of what seemed like a fairytale celebration. It was stories like those that drew me closer to my grandma and helped me engage with her throughout my childhood.
One of the best things grandparents can pass on to their grandchildren are stories of life and love, loss and legacy. Through storytelling, grandparents are able to give their grandkids a glimpse of the past and connect with them on a deeper level.
Here are 5 reasons why it's so important to tell your grandchildren your stories:
Photo Credit: ©GettyImages/monkeybusinessimages