5 Dangers Parents Need to Understand about Pokémon Go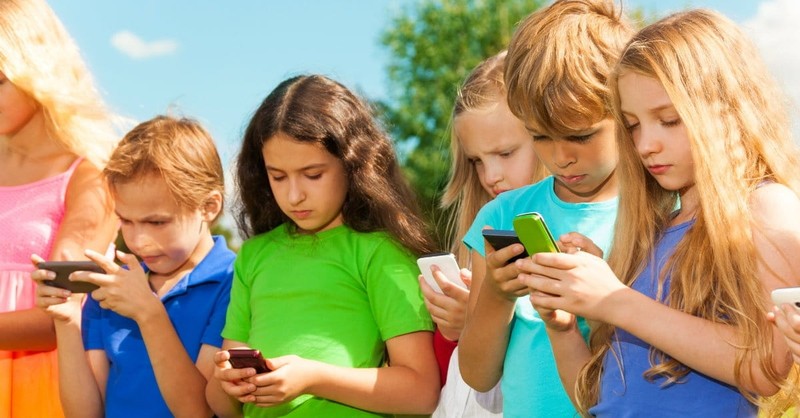 If you've been paying attention the last few days, you've probably noticed people running around your neighborhood with their noses in their phones. The world, it seems, has gone crazy for a new game called Pokémon Go, and Christian parents are doubtlessly wondering what this game is and whether it's safe for their child to play. 
What is Pokémon Go?
Pokémon Go is a mobile game which can be downloaded onto a person's Android or smartphone. The game, which was developed by a company called Niantic, aims to combine the thrill of Pokémon with the player's real-world location. Players first create a profile on their phone which can be male or female. Next, the player walks around to areas in the real world using their phone's GPS. Upon arrival, an image of a Pokémon will appear on their phone and players will have a chance to capture it.
The game has other aspects as well; players can be sorted into teams, obtain useful items, and battle each other on their phones. Overall though, the general idea is for users to walk around their neighborhoods and "find" Pokémon.
But before you hand your phone over to your child begging to play, it is important for parents to understand the real risks of Pokémon Go: 
1. Privacy
Immediately after its launch, Pokémon Go took heat for requesting full access to users' Google account information at time of download (think ability to view your contacts, view and send emails, access to Google Drive documents and more). According to Niantic, this was an error; the app only requires an email address and username to use and no other information was collected. 
Another secure option is to select the Pokémon User Club at time of download (in place of Google account). This option is an alternative for users without Google accounts. 
2. Distracted Users
Unfortunately, Pokémon Go has been credited with several injuries from players who sustained falls or walked into traffic because they weren't paying attention. A 15-year-old sustained non-life threatening injuries after she was struck by a car. In another incident, a man fell in a pond (language advisory in link) while livestreaming his search for Pokémon. Most recently, two men fell 75 feet off a cliff while playing Pokémon Go. They miraculously survived. 
It's an engrossing game, and kids (and adults) can get sucked in easily. Warn your children to look up from their phones and pay attention to their surroundings! When crossing the street, pedestrians have the right-of-way, but cars have the right-of-weight. 
3. Stranger Danger 
This is perhaps the most important point for parents to understand: It only took days for users to figure out that the app could be used in wicked ways. In the week since Pokémon Go launched, there have been multiple reports of users luring victims to so-called "Pokéstops." This is a game function that any user has access to, and it has already been misused by criminals. 
In Missouri, four suspects were arrested after they allegedly used Pokémon Go to lure victims to remote areas so they could rob them at gunpoint. A similar incident occurred in Maryland. 
Safety is always a concern when interacting with strangers online. The best advice to tell your kids comes from Baltimore County police spokesman Cpl. John Wachter: "If something seems kind of weird to you, don't do it." 
4. Dangerous Areas 
This should go without saying, but remind kids to stay in safe areas like parks, school grounds, etc. Preferably, stay in your own neighborhood. Don't wander into areas that you know are not safe, and stop looking for Pokémon at night! 
This concern is a valid one. A teen in Wyoming discovered a dead body while tracking Pokémon. Additionally, there have been numerous cases of trespassing on private property, sometimes angering homeowners. Running around and getting exercise is great, but make sure children stay in safe areas they are familiar with. 
5. Cost Concerns 
Pokémon Go offers users in-app purchases for one dollar (such as virtual tools to give game players an edge against other players), and if you don't set the proper controls, those small purchases can add up quickly. A simple fix for this is to turn on parental controls before giving your phone to your child. 
Also, it's smart to know how much data you have available on your cell phone plan. Users report that Pokémon Go eats data quickly because GPS must be enabled to play the game. Most game play locations are not Wifi capable so phones will be running off data alone. Our advice is to check your data plan, or your next phone bill could be insane!
Is there anything good about Pokémon Go?
Actually, yes. Certain reports have indicated that Pokémon Go is helping players deal with anxiety and depression, while encouraging others to live a healthier, active lifestyle. The social aspect of the game even enables users to meet new people. One writer recalled how he was playing Pokémon Go on a public bus, and ended up talking to a bunch of friendly strangers who were also engrossed in the game. Ironically, Pokémon Go is even driving young teens and twenty-somethings to churches, which serve as beacons for rare Pokémon.
Should I let my child play Pokémon Go?
As a parent, you are the one who ultimately determines what's best for your child. One reporter suggested parents try out the game for themselves first, just to get a basic feel, before letting their children take over. It would also be wise to sit your children down and give them a firm lecture about where Pokémon Go is appropriate to play (places like the Holocaust Museum and the 9/11 Memorial are a firm "NO"). Ultimately, we don't know how long this new Pokémon trend will last, but it's important that we help our children stay present in the real world and teach them to mature wisely.
Publication date: July 14, 2016.