7 Great Bible Verses to Teach the Kids in Your Life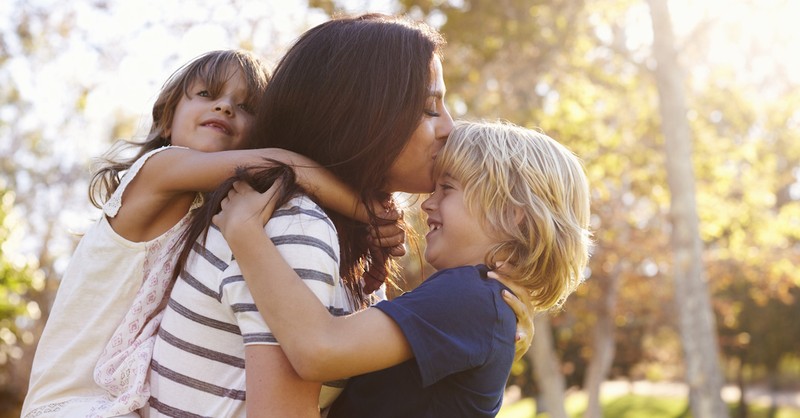 Children are great learners; they are always soaking in what is around them. One of the best things that we can do is to be helping young people memorize Scripture. There are countless benefits to hiding God's Word in our hearts. If you have been desiring to teach your children or the kids in your life Bible verses, below are some great ones to get you started.
Here are seven great Bible verses to teach to children, and why.
1. Genesis 1:1 "In the beginning God created the heavens and the earth."
First, it is great for little ones to learn that God is the Creator of all things. It helps them to acknowledge His deity in creation all around them. This gives them perspective of His greatness. Teaching this verse tells them the start of our story on earth and helps them to have it known that God is the one who created everything.
2. Romans 3:23 "For all have sinned and fall short of the glory of God."
Next, it is important for kids to learn that they are sinners and that they make mistakes. It is great for little ones to begin to think through that sometimes they do the wrong thing, but that everyone makes mistakes except God who is perfect.
3. John 3:16 "For God so loved the world that he gave his one and only Son, that whoever believes in him shall not perish but have eternal life."
Then, we build on emphasizing the gospel. Even though we have all sinned, God loves us so much that He came as Jesus and died for our sins. Depending on how the conversations go or what the child asks, this is a wonderful verse to talk through heaven and hell and that Jesus is our Savior. This might seem like a cliche verse to pick for Bible memory, but it truly is one verse which tells the gospel. It is so powerful.
I remember a little girl who I babysat had a song to John 3:16 that she learned at preschool and we would sing it together with motions before her naps. We still love that song many years later and the gospel is sewn within our hearts.
4. John 14:6 "Jesus said to him, 'I am the way, and the truth, and the life. No one comes to the Father except through me.'"
It is great to go ahead and teach children that Jesus is the only way to have forgiveness and eternal life in heaven. They will soon face the culture of today which neglects God or believes that all paths get to heaven. Instilling this Biblical truth will create a strong foundation for this young one to grow up knowing that Jesus is the way for all.
5. Psalm 139:13-14 "For you created my inmost being; you knit me together in my mother's womb. I praise you because I am fearfully and wonderfully made; your works are wonderful, I know that full well."
This one is a little longer, so maybe save it for when a child is a little older, but it is so vital. You can always split this into two parts as well (Verse 13 and Verse 14). This is an important concept to teach young people because God has designed them uniquely. It helps them have confidence in their identity in Him.
This gives them a proper outlook and perspective that God their creator not only made the heavens and the earth, but He intentionally created them just the way that they are. At some point everyone encounters insecurities and lies from the enemy. Giving them a strong foundation in who the Lord made them to be will help them to stand on this Biblical truth when the world tries to cause confusion and doubts as to who they are.
6. Matthew 19:14 "Jesus said, 'Let the little children come to me, and do not hinder them, for the kingdom of heaven belongs to such as these.'"
This verse is precious. It reminds children that Jesus wants them to come to Him. It tells them that He has a place for them in heaven and cares for them. When kids learn this verse, they will hide the truth in their hearts that Jesus loves them personally, welcomes them, and wants them to come to Him.
7. Galatians 5:22-23 "But the fruit of the Spirit is love, joy, peace, forbearance, kindness, goodness, faithfulness, gentleness and self-control. Against such things there is no law."
Lastly it is great to begin to teach about the third member of the Trinity, the Holy Spirit. Passing on these verses about the fruit of the Spirit gives the child positive words to think on. They are able to ponder through these, even if they are not yet living them out. Whether they have accepted Jesus or not, knowing what a Spirit-filled person lives like will help them to see the difference in the life of a believer. They can learn about all the wonderful spiritual blessings that we receive when we accept Jesus.
Whatever method you use in passing on Biblical truth to the next generation, know that these efforts are not wasted. You have such a gift to be able to teach Scriptures to young people. Whether you are a parent, family member, sibling, or friend, may we all take seriously the responsibility of passing on the truth of the gospel to the next generation.
In a society where truth is being pushed aside and God's ways are being twisted, we are called to stand on Christ and His Word. Jesus cares so much about children and His heart breaks over those who cause little ones to sin (Matthew 18:6, Luke 17:2). The beautiful part about teaching Scriptures to young people is that we too get to learn. Even if we know a verse that we are teaching, it is a wonderful refresher and reminder of the Biblical truth. We are all growing together.
More from this author
5 Bible Verses to Wrap Up the Summer as a Family
3 Hard-Learned Lessons from the Book of Jonah
Why I'm Glad We Don't Know What the "Thorn" in Paul's Side Was

Photo credit: ©Getty Images/monkeybusinessimages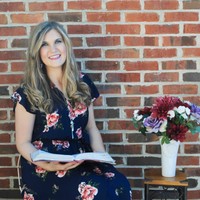 Emma Danzey's mission in life stems from Ephesians 3:20-21, inspiring young women to embrace the extraordinary. One of her greatest joys is to journey with the Lord in His Scriptures. She is wife to Drew for over two years and mom to baby Graham. Drew and Emma serve with Upstate CRU college ministry in South Carolina. Emma is an avid writer for Salem Web Network and provides articles on the Bible, life questions, and on the Christian lifestyle. Her article on Interracial Marriage was the number 1 viewed article on Crosswalk for the year 2021. All the glory to the Lord! She had the joy of hosting Her Many Hats podcast where she explored the many roles that women play while serving One God. Most recently, Emma has released her first Bible Study Book, Wildflower: Blooming Through Singleness.
Emma enjoys singing/songwriting, fitness classes, trying new recipes, home makeover shows, and drinking tea! During her ministry career, Emma recorded two worship EP albums, founded and led Polished Conference Ministries, ran the Refined Magazine, and served in music education for early childhood. Emma also had the privilege of having been a national spokesperson for Mukti Mission based out of India. Mukti has been working to restore shattered lives in India for over 120 years. You can view her articles through her blog at emmadanzey.wordpress.com and check out her Bible Study videos on Instagram @Emmadanzey.