How to Make a Mom's Sick Day Easier
Megs

Crosswalk.com Contributing Writer

2017

2 Mar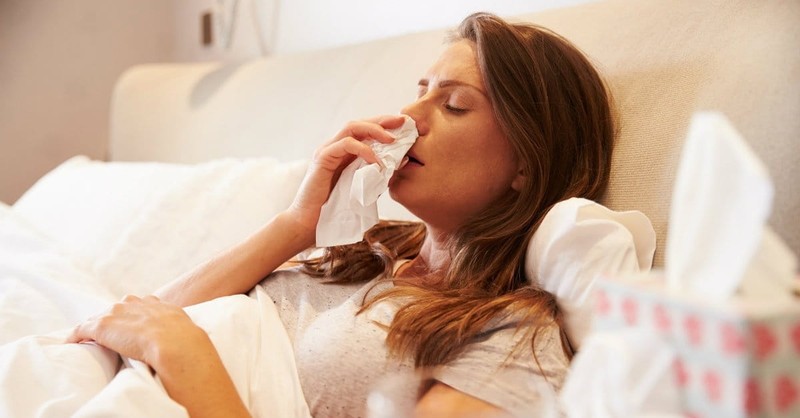 With a child on my heels, the flu bug took over as my daughter stood watching… and giving the play-by-play. 
"Oh, Mommy," she gasped. "What is happening to you?" 
Head hanging, sweat dripping, and tears surfacing… I looked at her and told her it would be okay… even though it was clear to the both of us I was not. 
When mom goes down, the ship starts taking on water. The quicker she heals, the faster it rights itself. The best way to make a mom's sick day is to shorten its duration, and for that… rest is key. 
Pray for Her Healing
Instead of drilling mom with "how-too" questions, give her the space she needs to breathe. We are creatures of habit, and when the routine things mom does suddenly dissipate, we feel like fish out of water. 
"Do not be anxious about anything, but in every situation, by prayer and petition, with thanksgiving, present your requests to God." (Philippians 4:6) 
A quick prayer is an easy way to reset our mind's tendency to default into a scramble for solutions. It's a good opportunity to show our children exactly what prayer looks like in real life situations. Talking to God in everyday moments makes us strong enough to face them. Alone, we freak out. With God, we're reminded how big He is and how much we need Him! Jesus made the ultimate sacrifice so that we can come to Father… and He is overjoyed when we do! 
When my daughters pray over me when I am sick, we are all healed a little… even if the flu does linger on. Thinking about mom when she's not feeling well is the best gift a family can give her. 
Praying for others teaches our kids to go out of their way to be kind and to think of others. Moms live on that mode, but don't often turn it inward. We are last on our list. Letting them know they are first on their family's is heartwarming and soul healing. 
Give Her Space
The most important thing is to move out and away and let her rest. Resist the urge to go back and ask her how to do what she normally would do, where things go, and how to work appliances. Text her friends, Google it if you have to, and get ready to improvise. 
"A true friend loves regardless of the situation, and a real brother exists to share the tough times." (Proverbs 17:17) 
This verse in Proverbs speaks of friends that become like family. But, let's face it, when we're knocked down, sometimes our family has to figure out how to be the people that stick out the tough times. The clock continues to move when mom gets sick. Bedtime still happens, dinner still happens, and school rolls around again the next day. Learning how to be there for each other when days screech to a halt can bring families closer. What mom doesn't want that? 
This verse requires us to move… to take action. "Loves" and "share" are expressions of motion… not just feeling. Here are some specific things that families can do to move for mom: 
Pick up whatever is on the floor.
When in doubt, ask the kids how mom does it.
Recruit the kids to help and pass out chores.
Leave her alone to rest.
Make get well cards.
Empty the sink.
Arrange rides to and from school.
Plan meals and pack lunches.
Wipe down surfaces.
Have fun with the kids.
The soundtrack of laughter, next to silence, is music to a sick mom's ears. Figuring out how to do things without her, honors her need to rest. Taking initiative to handle the daily routine without the house looking like a bomb went off or starving the family shows mom that her family loves her and appreciates all she does for them. It's less about doing things exactly the way she does it, and more about just doing something. 
A Prayer for Moms 
Father, Praise you for moms. Thank You for the blessing of their care of the unfillable shoes they wear, and the the huge hearts that they love us with. Moms take care of us when we are sick, but we confess not always knowing how to return the favor when they don't feel well. Help us to care for and honor moms when they need a sick day. Bless their hearts to know they are loved, and for their families to be strong for her when she needs them. In Jesus' Name, Amen.
Megs is a stay-at-home mom and blogger at http://sunnyand80.org, where she writes about everyday life within the love of Christ. 
Photo courtesy: Thinkstockphotos.com
Publication date: March 2, 2017