How to Talk to Your Kids about Poverty and Homelessness
Dorena Williamson

Author

2019

4 Feb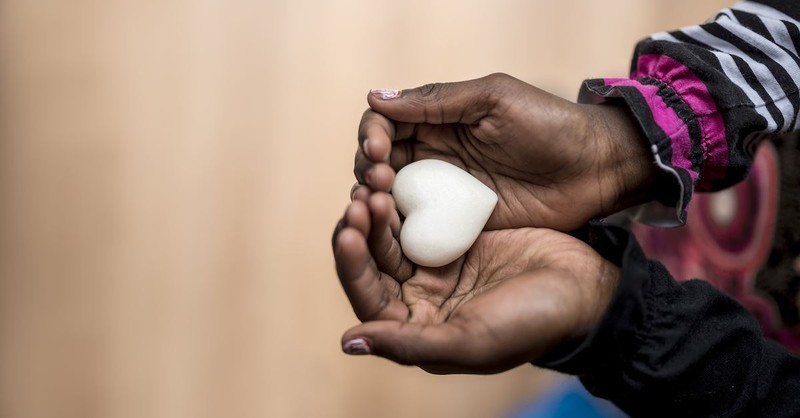 When I was ten years old, a mission trip to Mexico became a defining moment in my awareness of poverty. My church youth group took buses filled with eager students who had learned a few conversational Spanish phrases. We were going to share Jesus with those we met, but I had no idea how I would also be impacted. I came up close to village children who had no shoes. Even after 38 years, I can still remember the beautiful brown feet of children walking in the dirt. At my tender age, it was unfathomable that children had no shoes to wear. Upon returning home, I cried coming off the bus. My mom thought I was so glad to be home, but really my heart was trying to understand the poverty I had seen. No one had to school me on the difference between what I witnessed in Mexico, and the lower-middle-class upbringing I had. My siblings and I wore hand-me-down clothes from "rich kids" whose families shared with ours. We sometimes had lean cupboards of food, but we had lots of love, a roof over our heads, and at least one pair of shoes.
Consider how your upbringing shaped a framework of poverty and homelessness. Did your parents speak about "those kinds of people" and broad brush the experiences of an entire people group? Were you told, "we don't drive through that part of town" because "those people" are a certain way? One friend recalled her parent pushed the lock on car doors when they drove on certain streets.  We may think these actions are all about presumed safety, but these experiences also subtly shape how we view poverty and say much about how we see ourselves. Often we have a single narrative about a group of people, and anyone we see in that ethnic, cultural or socioeconomic group is classified accordingly.
Author Ruby K. Payne provides us with this definition of poverty: "Poverty refers to the extent to which an individual does without resources."
Through her collaborative work Bridge out of Poverty, Dr. Payne shows us how people in poverty are "problem solvers" who constantly operate in survival mode. Society is built on middle-class systems and people in poverty do not know the "hidden" rules that govern many aspects of life. Throughout all of Scripture, God details His heart for the poor, even telling us that "Whoever is generous to the poor lends to the Lord, and He will repay him for his deed" (Proverbs 19:17). We even learn that Jesus became poor, "For you know the grace of our Lord Jesus Christ, that though he was rich, yet for your sake he became poor, so that you through his poverty might become rich" (2 Corinthians 8:9).
So how do we build a good framework of conversation about poverty and homelessness with our kids?

 
1. Start with the Right Foundation
You cannot teach what you do not understand. Just as your parents, your environment and upbringing shaped your perspective of people and poverty, now you have the opportunity to shape your kid's perspective. It is intentional work.
Understand the Need
Do some research on poverty and homelessness in your area. Here in Nashville, 20% of the population is in poverty. In any region across the globe, one natural disaster, disease, chemical dependency, divorce, death, and a myriad of other setbacks can send a family into poverty. Homelessness is simply not having a safe and permanent place to sleep. In 2017, nationwide, about 554,000 people were homeless, with many of those being families with children. Unfortunately, that number is rising. And while some become homeless because of addiction and mental illness, more than 75% are homeless simply because they can't afford a place to live. Learning the reality of poverty and homelessness in your region can help turn "them" into "us". This is where community can begin to be built.
Check Your Own Bias
It is far easier to judge people we do not know. Think you know why people are on welfare? Are you proximate to people who need those services? Good deeds served through a shelter or soup kitchen are commendable, but do you take time to sit and hear someone's story? It's easy to say people should pull themselves up by their own bootstraps. But what if they don't have any boots, straps, or hands? Bias is the result of environmental conditioning, a lack of proximity, political leanings, even our lack of biblical knowledge. With humility, we can learn what we do not know, and replace ignorance with wisdom and understanding.
Seek Wisdom
It is vital that we increase our biblical knowledge of poverty and injustice. Look at Psalm 103:6. David tells us, "The Lord works righteousness and justice for all who are oppressed." Someone who is oppressed is being subjected to unjust treatment. This hints at forces outside of the person's control. Just that one verse tucked into a beautiful Psalm, show us that hardship is sometimes due to systemic issues and not always individualistic choices.  God works on behalf of the oppressed. What a great God! Now, how can we be participants in His good work? One important way is being diligent to teach and shape a gospel-centered, graceful approach to the poor among us.
 
2. Start Building
Now that you've begun with a strong foundation and preparation for yourself, you can begin finding and using Teachable Moments. Teachable moments are incredibly valuable opportunities to create conversation. Whether you are bringing up the reality of poverty and homelessness or reading a book with your child, ask open-ended questions that stimulate their thinking. Expand the community outings your family participates in. Place your child in sports leagues that are in areas of town with a diversity of economy. Your family may be called to relocate to an "underserved" neighborhood or a more economically diverse church, so you can be participants. When you incarnate," they" become "us"!
Avoid Shame
Paul teaches us to honor and prefer one another. There should be no room for shaming someone in a difficult condition. Teach your children that everyone has a story and that we are all precious and dearly loved by God. The more we wrap ourselves around the amazing grace of God extended to us, the more we exude grace in these conversations and our children will pick up this concept of viewing every person as a fellow human, made in the Imago Dei, the image of God.
Keep it Real, Relevant and Age Appropriate
Kids are naturally curious, and they love justice when it benefits them. Ask any parent mediating sibling rivalry!  So seed planting can start at the youngest age, giving kids a global perspective that helps them find the part they can play in God's passion for justice. Advocacy can grow in the youngest of hearts as they learn to speak up for their friends and defend those whom they are in community with.
Replace Political Lens with Kingdom Lens
Would we have considered Jesus homeless? After all, he said, "Foxes have holes, and birds of the air have nests, but the Son of Man has nowhere to lay his head." (Matthew 8:20). During his earthly ministry, he depended on the resources of various supporters. Later in Matthew He taught his disciples that those who would be blessed and inherit the kingdom had done this unto the least of these as unto him: "For I was hungry and you gave me food, I was thirsty and you gave me drink, I was a stranger and you welcomed me, I was naked and you clothed me, I was sick and you visited me, I was in prison and you came to me" (Matthew 25:35-36). We should all look for ways our life intersects with people in one of these camps. Teach your children that being kind and serving those in need is not political, it's biblical.
 
3. Perform Regular Maintenance
Walk Your Talk
It goes without saying that we should be living out the words we teach our children! Hypocrisy is the enemy of an authentic Christian life. Jesus taught us that the greatest commandment is to love God and to love our neighbor. Far from being just the person next door, the biblical mandate for us all is to show love to the neighbor who might be foreign among us (Leviticus 19:34), the neighbor who is our cultural "enemy" (Luke 10:37) or anyone we see in need (1 John 3:17).
Leverage Privilege
In 1 Timothy 6:17-19 Paul has a word for the rich in this society, "Do good, be rich in good works, be generous and ready to share." I don't see God telling the rich to feel guilty about what they have attained or inherited. But they can be beneficial to those in need, establishing a seat at the table of grace for everyone. Building relationships is an incredible way to reach people in poverty. Establish trust as you learn their story, and find bridges to help them and their children toward a better situation. Use your networks to find solutions that allow parents to care for their own children. Speaking up and defending the rights of the poor (Proverbs 31:9) is one transformative way to use what you have to lift your neighbor up. Many people are in poverty, incarcerated, and in destitute situations because they had no one to represent them and advocate for justice. Attorney Bryan Stevenson has made this his life's work and his NY Times bestseller Just Mercy helped open eyes and hearts towards injustice.
You've probably heard the popular idiom: "Before you judge a man, walk a mile in his shoes." I would challenge this because it proposes to walk a mile, whereas the man must put those shoes back on and keep going. And what condition are the shoes in? And is a mile a long enough measure with which to gauge how someone experiences hardship? Some adopt this mantra and think that a short term mission trip or a visit to a shelter gives them an accurate knowledge of what life "must be like" for those in poverty or homeless. Instead of seeking to replicate their hardship, perhaps our goal with our children should be to incarnate with those in poverty and homelessness. Jesus said, "the poor you have with you always." Pastor Chris Williamson says we should ask ourselves, "are we with the poor?" I think it would please the heart of the Father if we identified ourselves with these precious ones in our community and around the world.
Let's raise generation leaders who see people as God does – as fellow image bearers. Children who will work to not let bias prevent them from drawing near to those in hardship. Little leaders who speak God's truth and refute lies. Future presidents, policymakers, policemen, teachers, realtors, bankers, mothers and fathers who know God's heart for justice, and seek the welfare of all.
---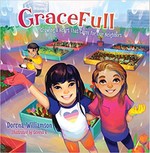 Dorena Williamson is a bridge builder, speaker, and writer who loves sharing God's grace in stories for children. GraceFull draws inspiration from Strong Tower Bible Church, a multicultural faith community where she has served as first lady for twenty-two years. She and her husband, Dr. Chris, have four children.
Photo credit: ©Thinkstock/Gajus