Is Your Child Ready for Camp?
Gregg Hunter

President/CEO, Christian Camp and Conference Association

2013

24 May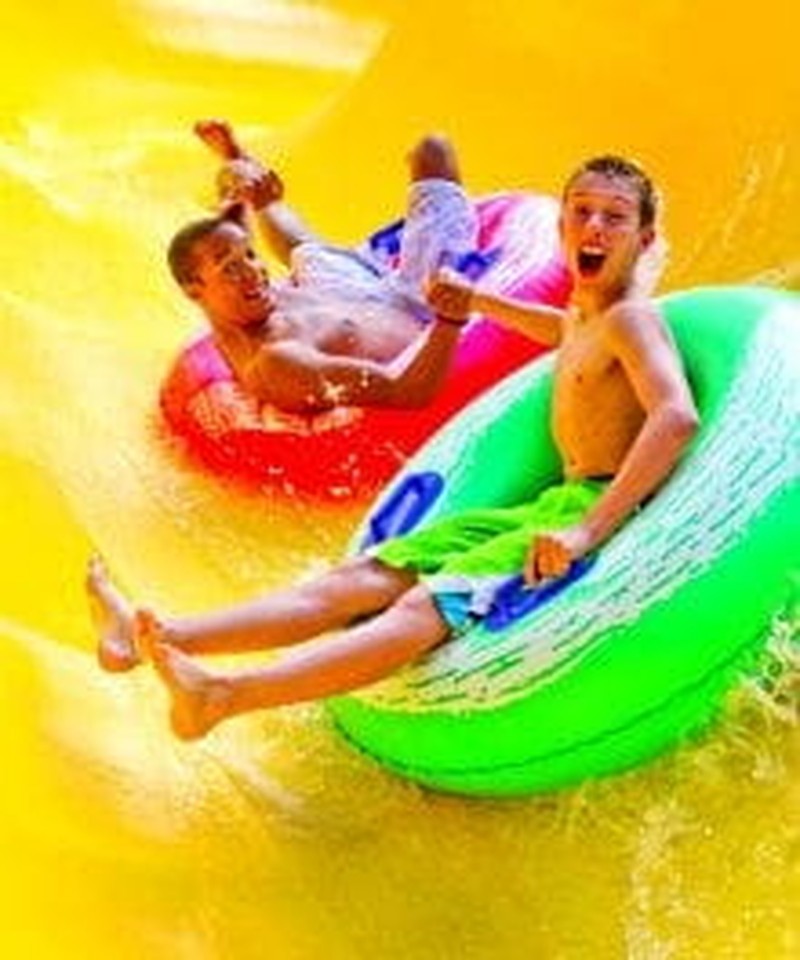 Camp can be an incredible life changing experience. When I was seventeen, I went to camp to escape and ended up finding God in the process. Truly, camping introduced me to Christ, set my life on course and started me on a life-long path of seeking God.
Camping offers a chance to get away and join what we call a temporary community, away from the noise and routine of their lives where they can grasp a sense of purpose and vision. It's a place where kids can be immersed in nature. In a setting where kids can actually be kids. But how do you know if your child is ready? And how do you know if you are ready?
First, think about your child. There is no one specific age where kids are ready to go and spend time away from home. Don't feel pressured if your child isn't ready. If you child is comfortable staying with a friend or family member for a night or two then they should be ready for a sleep-over camp. Keep in mind many camps offer shorter weekend camps for younger campers. This may be a perfect chance for your child to give camp a try, and may be best experienced with a friend or a family member who is close in age. Often this is all it takes to settle their fears of being away from home.
Make sure you talk to your child about their desire to go to camp. Ask them if they have fears or concerns. Ask if they are more anxious than excited about the idea. Camp should be a joyful experience, so if your child has too much fear, it may be better to wait a year or so – or this could be a great opportunity to consider taking your whole family to a family camp so your child can have that first experience with the safety of parents present.
Research with your child the camp that may be the best fit for them. Together you can talk about activities, settings and offerings that are important to you both. There are camps of all shapes, sizes, lengths. Some have special programs like horseback riding, or water sports. As a parent, you may put a greater emphasis on the length of the camp, location and costs.
Christian Camp and Conference Association has a camp finder search tool where you can search by a variety of factors, including distance, denomination, activities and costs. Or go to www.thepowerofcamp.com and click on "find a camp." Call the camps and ask questions about counselor training, safety and policies that may concern you.
Make sure your child knows the importance of camping. If you can give your child a bit of insight into what they can expect and why camping can be their favorite week of the year. Make sure you share from your own experience! Camping offers incredible opportunities: Friendships that can last a lifetime. Positive role models. Character-building challenges that may have seemed impossible. Fun activities. Immersion in nature. And perhaps most of all, the chance to begin or strengthen a life-long, meaningful relationship with Jesus.
Help your child get ready and pack. It always helps to make a checklist of items to pack, discuss how much extra money may be needed for souvenirs and snacks, and make sure to help your child label their personal belongings to make sure all of your items make it back home.
Don't highlight the negative! We always recommend not bringing up homesickness – but focusing with your child on the positive experience they'll have and the new friends they'll make. You may be the one who is dealing with separation anxiety – that's natural. Some parents are so used to being a text away that letting their children unplug is frightening. Use this as a time to exercise your trust in God. Write your child letters, send them a card, find out if the camp has a care package program and have one waiting for your child. But, most of all, let them discover the joy of an encounter with God that may shape their lives forever.
Pray with your child. This can ease both of your fears as well. Give your excitement, anxiety, joys and fears to God. Share through prayer that you are never alone, that we are promised in scripture that God is always with us. This may calm your nerves as well as a parent!
Camping can be a life-changing experience for children of all ages. I hope these ideas can help you prepare your child, and yourself, for their best week ever at camp.
Photo courtesy of Spring Hill Camps.
Gregg Hunter is the president/CEO of Christian Camp and Conference Association. For more information on Christian Camp and Conference Association, go to www.ccca.org. You'll see that CCCA is an association of about 840 Christian camps and conference centers in the U.S. We've been around since 1963 and our goal is to maximize ministry for each of our members. For information on Corners of the Field and The Power of Camp go to www.ThePowerofCamp.com. Follow Gregg on Twitter at @GreggAHunter.
Publication date: May 24, 2013