Share the Real Meaning of Easter with Children and Grandchildren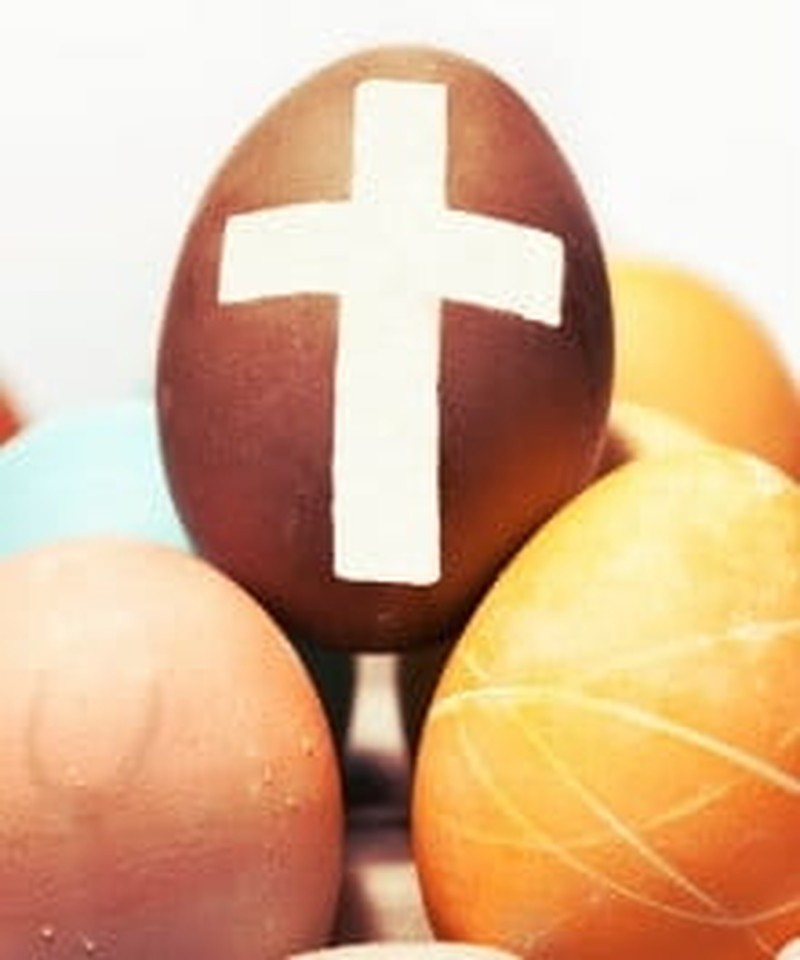 Easter is almost here and many traditions surround this glorious day. If you have little ones, there's Easter egg coloring for the egg hunt and Easter baskets full of candy and treats. Often the focus is on the Easter bunny because we don't know how to share with our children and grandchildren the gruesome cross that foreshadows the glorious resurrection.
Making Easter Memories
My husband and I live in a rural mountain community that has a Cowboy Easter Sunrise Breakfast down by the river. Our church sponsors the breakfast and people attend from all denominations and walks-of-life. It's a great outreach as we share the gospel and personal testimonies around the campfire. It was my joy to be the speaker one year and I asked my then six-year old granddaughter if she would recite John 3:16. When the time came, she took the microphone and said the verse beautifully to a spellbound audience.
This week, she told me she wanted to do say John 3:16 again! That's an Easter memory she will never forget.
5 Ways to Celebrate a Meaningful Easter
How do you explain the cross to impressionable little minds without frightening them? Bible Study author and teacher, Kathy Howard, has great ideas and projects for helping our families remember the real reason for Easter, beyond the Easter baskets and brunch.
Below are five easy, but memorable, ways to help children and grandchildren understand the Easter story. Make sure you check out the links for details and more information. I purchased the Resurrection Eggs for my grandkids and it helped me guide them through the Easter Story.
1. Make a Set of Resurrection Eggs: You can purchase a ready-made set, but putting them together with your kids is part of the fun. Here are the instructions for making your own Resurrection Eggs.
2. Watch a Movie Together: Start a conversation with your children about Easter by watching a movie that portrays the Easter story or illustrates its truths. Several great ones are available. Just choose one that is age-appropriate for the kids in your life. Here are a few suggestions:
3. Attend a Good Friday Service or Event: Many churches have services on Good Friday to help us remember Christ's sacrifice on our behalf. This is a great opportunity to talk about what Jesus' death accomplished for us.
4. Make Resurrection Cookies: Use this tasty object lesson to teach your kids about the empty tomb. Make the cookies on Saturday night and enjoy them first thing Sunday morning. Here's the recipe and how-to's for Resurrection Cookies.
5. Experience the Easter Sunrise: Like the women who went to the tomb, be up and ready to greet the first light of Sunday morning. You can do this at an official sunrise service or in your own backyard. Friday was somber. Sunday is a celebration! (And don't forget the pancake breakfast!)
Janet Thompson is an international speaker and an award-winning author of 17 books and the founder of Woman to Woman Mentoring and About His Work Ministries. Visit Janet at: womantowomanmentoring.com, Facebook, LinkedIn, Pinterest, or Twitter!
Kathy Howard is a Bible study author, teacher, and speaker. Visit Kathy at www.kathyhoward.org
Publication date: April 18, 2014