Should Parents Be Friends with Their Kids?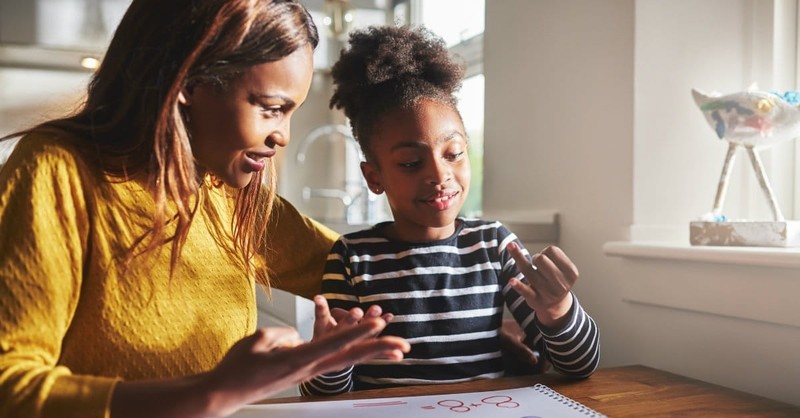 If I were going to make a dress, wouldn't I be foolish to begin without a pattern? Or if I were going to serve a sponge cake with a chocolate ganache for Thanksgiving, I would need a recipe, wouldn't I? And most certainly if I were going to repair my car, I'd check the manufacturer's technical repair manual. So, shouldn't we consult the Creator's manual before deciding questions of great consequence for us and our children?
Photo Credit: ©Thinkstock/UberImages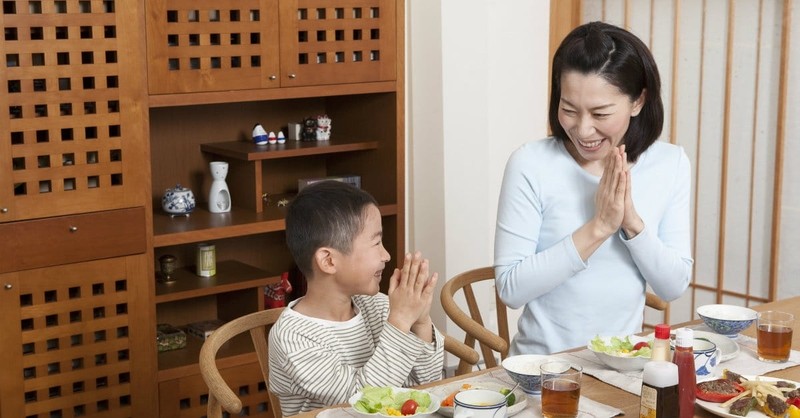 Does God tell parents how to raise kids?
Now this is the commandment, the statutes and the judgments which the Lord your God has commanded me to teach to you, that you might do them in the land where you are going over to possess it, so that you and your sons and your grandson might fear the Lord your God to keep all His statutes and His commandments, which I command you, all the days of your life and that your days may be prolonged (Deuteronomy 6:1-2).
The Bible is God's certified instruction manual, and according to this verse, parents are students and teachers—students who first study to learn the principles and precepts given by God in order to teach these principles to our offspring and their offspring. Because we can't teach our children what we don't know. And if we fail to teach them God's truth, something or someone else will fill the void in our children's' heart and mind with the enemy's lies.

In this day of social media sites and every false doctrine from all over the world that attempts to convince our children to ignore God's commandments, parents are His appointed gatekeepers of their children's hearts and minds. One such site has a clear list of objectives that will surely curl your hair:
Destroy families
Force moral upheaval
Force America to accept freedom of worship rather than freedom of religion, i.e. keep religion only in the church
School curricula to promote socialism
You are not only a student and teacher to your children, parents—you must be a gatekeeper, a warrior and protector of your children and grandchildren. The warfare for your child's mind and soul is defined, active, and has been since the beginning. But the question is "should parents be friends with their kids?" Let's look at a few more scriptures before we decide.
Photo credit: ©Thinkstock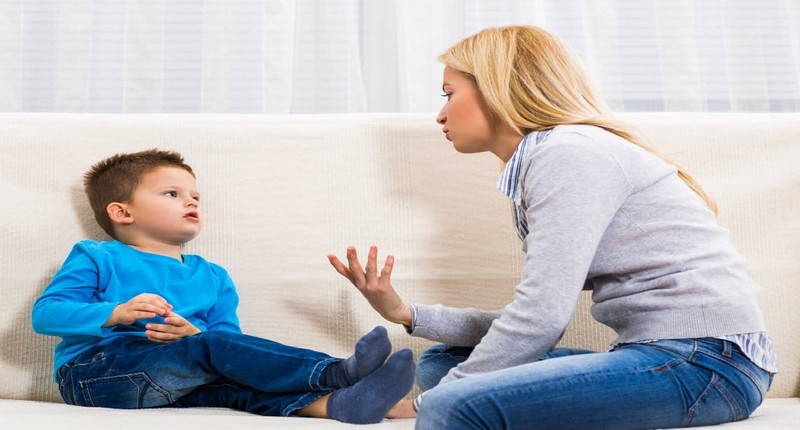 When and where are we supposed to teach them?
And you shall teach them to your sons, talking of them when you sit in your house and when you walk along the road and when you lie down and when you rise up…so that your days and the days of your sons may be multiplied on the land which the lord swore to your fathers to give them, as long as the heavens remain above the earth (Deuteronomy 11:19, 21).
The hours of parental teaching are bone-breaking. Between providing maid-service, clothing, food, and nursing care, there's no-time-off. It's a 24/7 undertaking with no turning back. But these teaching moments pop up at the mall, in front of guests, at bedtime—all the time, any time—when you have the least time. Whenever and wherever you are. It is imperative to take the opportunities God gives to teach your kids who He is and what He expects of them. How do you accomplish this task? By your words, actions, and reactions to them and to others each day. God selected you, parent, to make the most significant impression on your child's intelligent and active mind.
Our responsibility as Christian parents is to pass our faith in the Lord God Almighty on to the next generation. It only takes one generation to drop the ball. Make no mistake, Satan stands ready to pick up our fumbles and run toward his goal post. So, parents, you are not only students, teachers, gate-keepers and warriors—you are linebackers. Team players against foes who stand ready to snatch your child's heart and mind and run to the opposition's goal.
One of these social media groups is working to eliminate obscenity laws and call the change free speech. They are infiltrating the church to preach a social gospel, discrediting the Bible, and promoting cohabitation over marriage.
Photo credit: ©Thinkstock/LittleBee80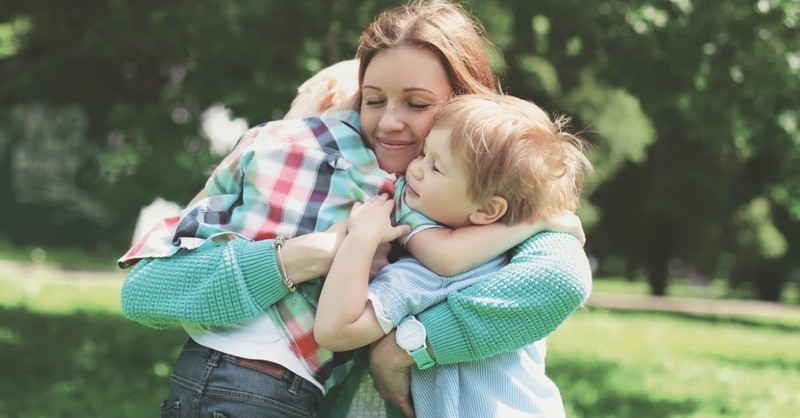 Parents wear many hats, but is friend one of them?
Train up a child in the way he should go, even when he is old, he will not depart from it (Proverbs 22:6).
We've determined parents must be students, teachers, warriors, linebackers and, in light of the information I'm going to quote from this website, another task to add to your already overloaded list—inspectors and interceptors.  In bold print, for your preteen and teen to digest I found the following words:
"I'm an adolescent who is close to the legal age to join _______. How do I
deal with disapproval from my parents?"
Talk about baiting a curious teen. And the site has access to instruct anyone's child who wanders onto or follows this site into how to deal with difficult parents, while they blatantly announce their agenda to break down cultural standards and morality by promoting porn, infiltrate the media and gain control of key positions in the media, and get rid of dads—all on their prepared agenda. How do you think they're coming with their goals?
The list of your parental hats has just morphed to protectors, bodyguards, and enforcers. You must be the indestructible line of defense between your child and the deceptive lies flooding their teachable minds and hearts on social media, the school ground, entertainment, and from misguided, troubled friends.
Photo credit: ©Thinkstock/Guasor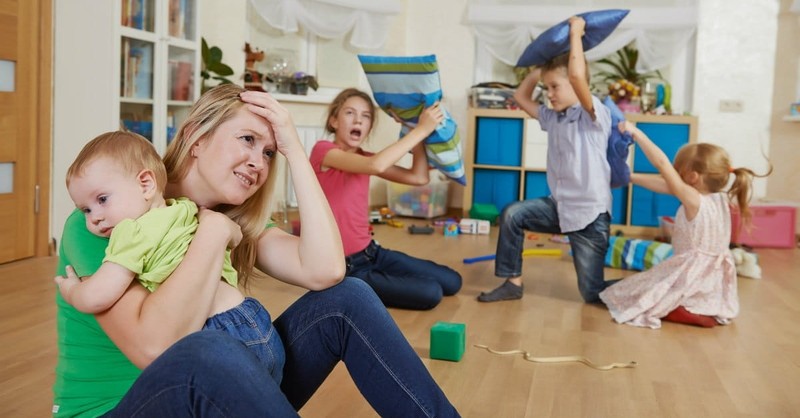 It would be easier to be their friend—parenting is hard
Behold, children are a gift of the Lord; the fruit of the womb is a reward. Like arrows in the hand of a warrior, so are the children of one's youth. How blessed is the man whose quiver is full of them… (Psalm 127:3-5a).
Of course, it's easier to be their friend. Friendships are part-time. Lacking intensity. Not demanding anything but becoming your child's sidekick, buddy, and Santa Claus. But God called, ordained, and blessed you with the role of parenting. And yes, parenting is hard, backbreaking, mind-boggling, heart-wrenching, tear-shedding work. But it's also a most fulfilling relationship—ask those of us with adult children, grandchildren and great grandchildren. Children are the link to our future and our past.
During those parenting years it may seem to be mission impossible in this divisive age where principles and wisdom seem to have vanished. We must remember, God's standards are unchangeable—firmly in place throughout the universe—in spite of the ever-increasing spiritual warfare that attempts to steal our future and our hope. God's rewards are sure—now and forever to those who choose to trust and obey Him, but your children are the prize.
According to God's plan, as your children grow to maturity, the parent-child relationship matures to an intense, respectful, and satisfying love. But nowhere in scripture is there even a whiff of suggestion parents are to be friends with their children. This God-given relationship is far too deep, far too important, far too long and strong to even be compared with earthly friendships.

Parent-child relationships are meant to be an example of our relationship with our heavenly Father. Without that relationship with our Eternal God, through His Son, Jesus Christ, there is no order, no truth—only lies and deception and chaos. And that's what we see around us all today. Would you willingly settle for a superficial, one-dimensional relationship between your child and yourself, when God offers the closest type of relationship—the one He has with us?
Photo credit: ©Thinkstock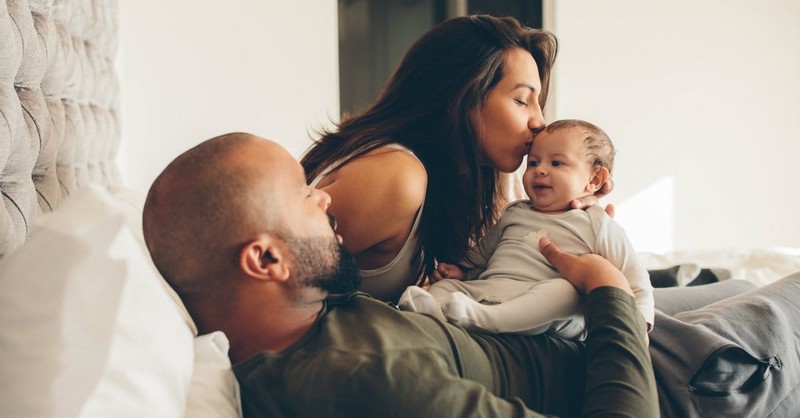 Your child doesn't need another friend—they need a mom and a dad
Foolishness is bound up in the heart of a child; the rod of discipline will remove it far from him (Proverbs 22:15).
A foolish son is a grief to his father, and bitterness to her who bore him (Proverbs 17:25).
In the course of their lifetime, your children will have many, many friends…but they will only be blessed with one mother and one father. Friends often tell you what they think you want to hear. Moms and Dads speak truth to their children. Parents, you are appointed and anointed by God the Father for such a time as this. It doesn't take a village—it takes a committed father and mother to raise godly offspring. Committed first of all to God, then to each other 'til death parts their relationship—then committed to their children and grandchildren to teach them the principles and precepts of the Word of God.
Remember the day you stood before the Lord your God at Horeb, when the Lord said to me, 'Assemble the people to Me, that I may let them hear My words so they may learn to fear Me all the days they live on the earth, and that they may teach their children' (Deuteronomy 4:10).
Mom and Dad, please don't listen to the pressures of this culture and the luring song of the enemy who desires to destroy you, your children, and your grandchildren with his whispered lies. Keep your eyes on Jesus and your mind in the Word of God. Remember the mistakes of those ancient Israelites who had seen and heard God's voice, yet they were wooed by the enemy's deception, desiring to be like the godless people around them. Make no mistake—this battle is real, ever increasing, and the prize is your child. Stand firm in the Word of God and in the role He assigned to you—parent—not friend.
Wife, mother, and Mimi, freelance artist and photographer, DiAne Gates writes for children, young adults, and non-fiction for adults through her blogs, http://dianegates.wordpress.com/ and www.floridagirlturnedtexan.wordpress.com. She also facilitates a GriefShare support group. DiAne's award winning, ROPED, first in her western adventure series released July of 2015, and the second book, TWISTED, released by Pelican Book Group July 14, 2017. Third book in this series, UNTIED, is her WIP. You can find DiAne on Facebook.
Photo credit: ©Thinkstock/jacoblund
---